7 Best Poker Tournaments In Ireland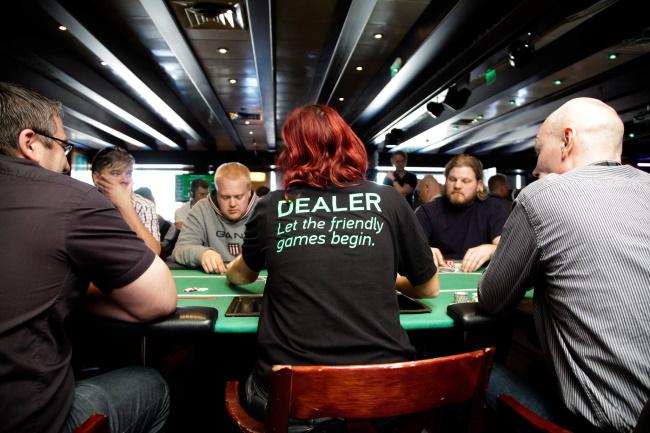 After the WSOP (World Series of Poker) hit the world in the mid-2000s, poker players have been drawn to poker tournaments madly. The invention of online poker made poker tournaments more accessible as you could play massive events with real-money prizes without waiting in lines or even leaving your own home. Here you will find 7 Best Poker Tournaments.
The biggest poker tournaments now exist online with regular tournaments that attract tens of thousands of players every week. Single table Sit & Go tournaments also exploded online and are available round the clock.
Table of Contents
Not every online poker site is created similarly in terms of offering online tournaments. So if you're a huge online tournament freak you'll want to pick the best poker site to hone your craft. You'll likely want to focus on at least three criteria: volume, variety, and rewards. If you play a lot of tournaments you'll want to want a huge player base so a tournament is always starting. Variety is necessary if you like to play tournaments in games outside of standard No-Limit Hold'em freezeout events.
Many sites give you several options with bounty, shootout, and even fast-fold tournaments. Below is our extensive list of poker site reviews to elect the best tournament poker sites online. Read the full review to find out more about their daily tournament offerings or click "Play Here" to open a new account at each site and start playing within minutes. If freerolls are your thing, check our list of exclusive casinos that offer poker tournaments.
How Poker Tournaments Went Popular?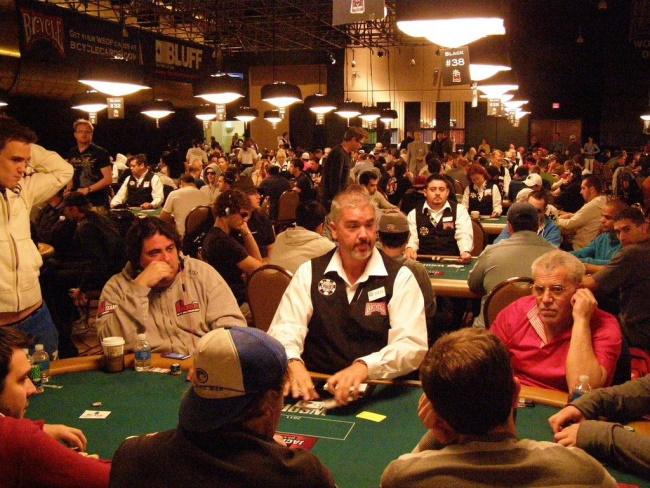 Ever since Chris Moneymaker won the World Series of Poker Main Event in 2003, interest in tournament poker has increased. This is a backroom game once only played by professional gamblers in the corners of Las Vegas casinos. Now it has exploded into mainstream culture.
Biggest WSOP Event in 2006 With 8773 Players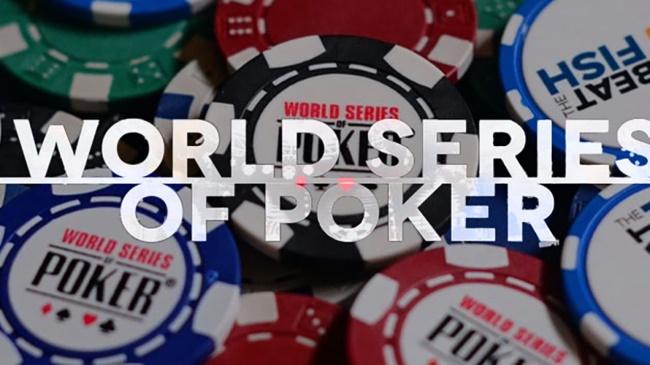 The largest live poker tournament in history was in 2006 when the WSOP Main Event reached 8,773 players, with winner Jamie Gold home with a first-place prize of $12 million.
Although winning a poker tournament of that size takes a ton of luck, that doesn't mean tournament poker isn't a skill game. The professional players have an edge over the rest of the field and, over time, will win more than their less-skilled peers. Mostly it has some element of luck that makes tournament poker so attractive. Anyone with a chip and a chair has the chance to win the world tournament and come home a millionaire.
What Is a Poker Tournament?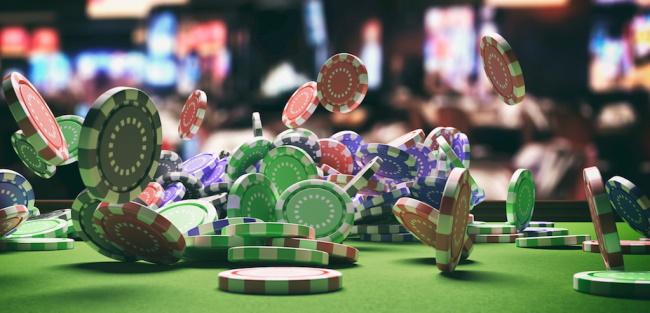 Unlike a cash game which can run a poker tournament begins at a predetermined start time with each player buying a ticket to the event at a given price and starting at the same time with the same number of chips. You play until you are eliminated by losing all your chips. A set number of finishers (typically around 10% of the total starting field) get paid on a descending scale from the winner down to the last paid finishing spot.
All players who finish below the lowest-paid spot leave the tournament with nothing. Buy-ins for poker tournaments can run from just pennies online up to $1 million.
What Different Types Of Poker Tournaments Can I Play Online?
1. Multi-Table Tournaments (MTTs)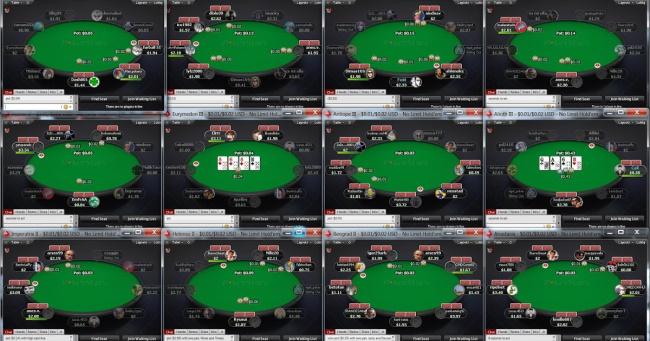 Such tournaments are the standard in online poker. In this tournament, you a buy-in fee and you get a heap of chips. When those chips are gone you are out of the tournament. Unless of course, it's a rebuy tournament, in which case you can buy another stack of chips if you bust within a certain time period from the beginning.
This tournament takes place over multiple tables with a specified number of players per table and has a designated starting time. When players start to burst out from the tournament and the number of players at a table becomes uneven to the rest of the field, that table is "broken" and players are given other tables with empty seats.
It's hard to win MTTs but when you do it's usually a big amount. The biggest online poker sites now offer multi-day, multi-million dollar online poker tournament series several times every year.
The PokerStars WCOOP or SCOOP and the 888poker XL Series are examples. These run a week-long or two-week-long series where 8-10 tournaments will run per day at several buy-in levels. Guarantees for the prize pools over the course of these series are in the $30-$100 million range and offer a TON of value to players new and experienced. The Main Events are congested with players and typically offered at three buy-in levels.
The top-level often has a $1m guarantee for the winner. A series leaderboard with added prizes is also offered plus dozens of free tickets and prizes awarded in loyalty rewards. Check our rundown of the best poker tournament series online here:
2. Turbo Tournaments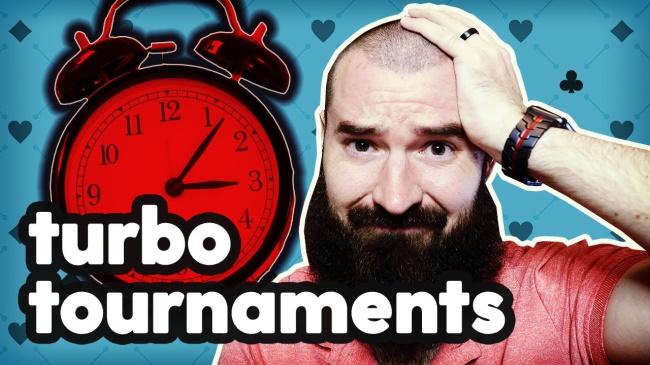 Online poker moves faster than live poker, but if you really want to speed it up you might want to try a turbo tournament. Turbo tournaments are just standard MTT or Sit & Go's where the blind levels go up quickly, making fast play and quick decisions a necessity. If you only have a limited time then turbo tournaments are an amazing way to get a ton of action in a short time span.
3. Sit & Go's (SNGs)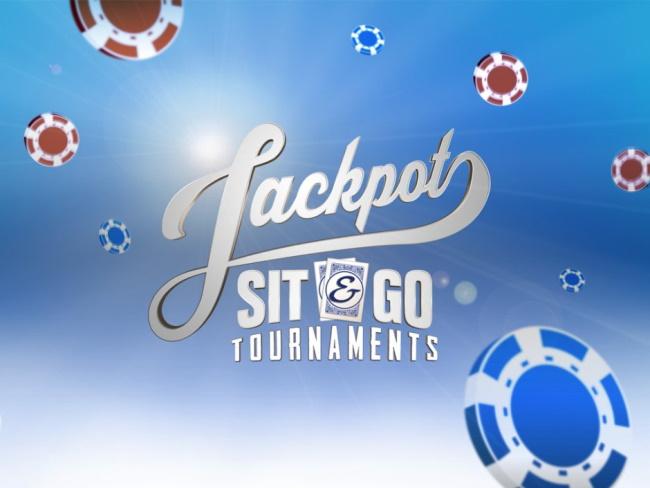 This type of poker tournament was pioneered online and is still incredibly popular. This tournament starts with usually only one or two tables and begins as soon as every seat is filled. Most poker sites have Sit & Go's starting every couple of minutes or even seconds.
Payouts typically go to the top three players, depending on the number of tables. Many larger poker sites start sit-and-go so quickly that it's almost difficult to select and open seats in time. Sit & Go's are a great format for new players as they get an idea of the tournament poker without having to compete with hundreds of other players.
4. Shootout Tournaments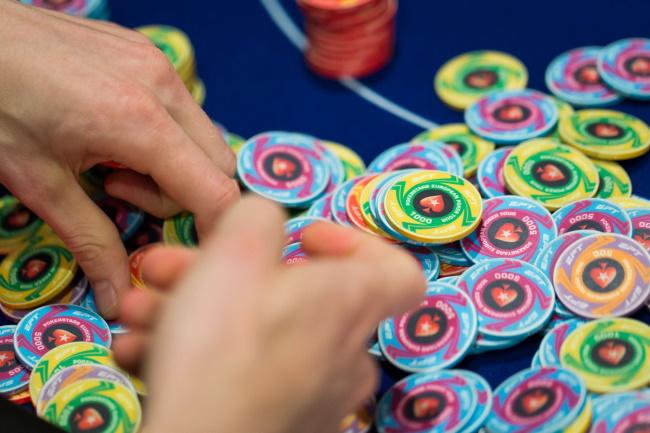 This is a fusion of MTTs and Sit & Go's. The overall tournament will have a huge space, but you will only play at one table at a time until there is just one person left at each table. The winner of each table will move on to the next round and the action will repeat until there is a winner.
The number of rounds is based on the field size but if you just keep winning each Sit & Go-style table, you'll become the winner.
5. Satellite Tournaments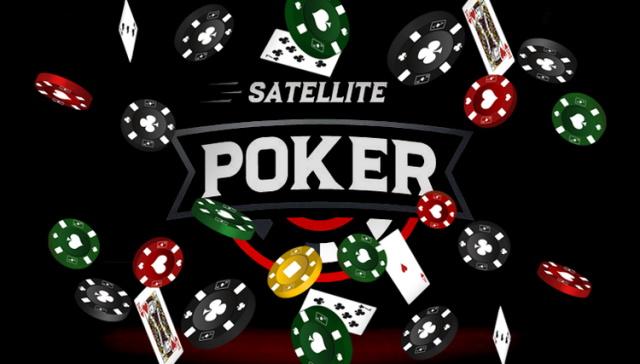 Satellite tournaments are those tournaments where the reward you are chasing is the buy-in to another bigger prize pool poker tournament. Chris Moneymaker won his $10,000 seat in the 2003 WSOP Main Event through a $40 satellite. In some satellites, you're not just qualifying for a poker tournament but an all-expenses-paid vacation also to an exotic location and a poker tournament.
6. Bounty Tournaments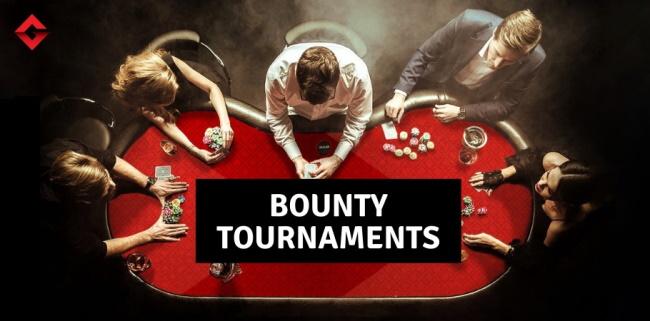 Online tournaments offer huge money too. Bounty tournaments are MTTs where you are rewarded for knocking out a player. Sometimes there are bounties placed on some players, like celebrities and poker professionals while in other tournaments you get a bounty every time you defeat a player. There's a specific strategy to bounty tournaments and some players love them.
7. Weekly Guaranteed Tournaments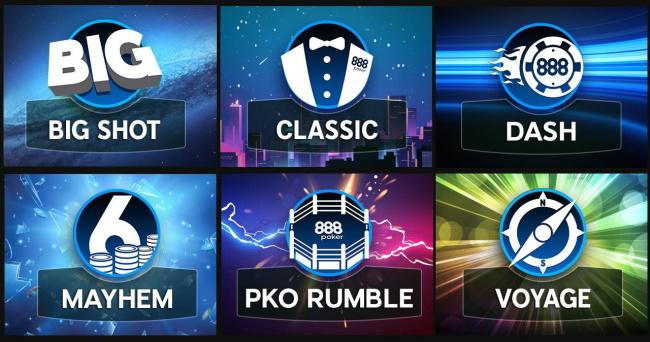 Almost every online casino offers a massive weekly poker tournament with a huge guaranteed prize pool. These tournaments are quite popular because players know they are getting a huge prize pool.
Perhaps the most famous is the PokerStars Sunday Million, which originally offered a guaranteed prize pool of over $1 million but is now bigger because of the number of players willing to spend $200 buy-in. If you're willing to pay a large buy-in, you could potentially win hundreds of thousands in these events.
Read Also: Triple Pocket Hold'em Poker
Differences Between Poker Tournaments And Cash Games

Apart from being able to re-buy and cash out whenever you like, tournament play sees the blinds increase on a certain schedule. This is very different from the static blinds of a cash game which allows players to dictate their own pace of play.
Another major difference between cash games and tournaments is the stack sizes. The stack sizes in a cash game are quite closer to each other than in a tournament, where some players will have many times that of the average stack while others may just have a single chip. A tournament player needs to understand how to play with all stack sizes, while a cash-game player can choose to only ever sit behind a stack of a specific amount.
Tournament Stack Sizes
How you play in a tournament is largely based on two variables: the stage of the tournament and the size of your stack. The size of your stack is measured in two ways:
Your stack vis-à-vis the average stack size.
Your stack in relation to the blinds.
The more chips you have, the more risk you're able to bear. In other words, you can make plays that risk 5,000 chips if you have 50,000, but the same play would be foolish if you only hold 6,000. They must understand that in a tournament the most important thing is your chips, which are your tournament life.
When you run out of chips, your tournament is over. Every move of yours in a tournament should be based on this one concept.
FAQ :
1. How live and online poker is different?

Poker technically is the same regardless of whether it's played live or online. The basic rules are the same and the game is played mostly the same way. The only difference is the pace of the game. Playing online is much faster than playing live. Playing online is also much more convenient also. It offers a greater range of games, and it has a wide range of stakes available as per your taste.
2. Is it legal to play online poker?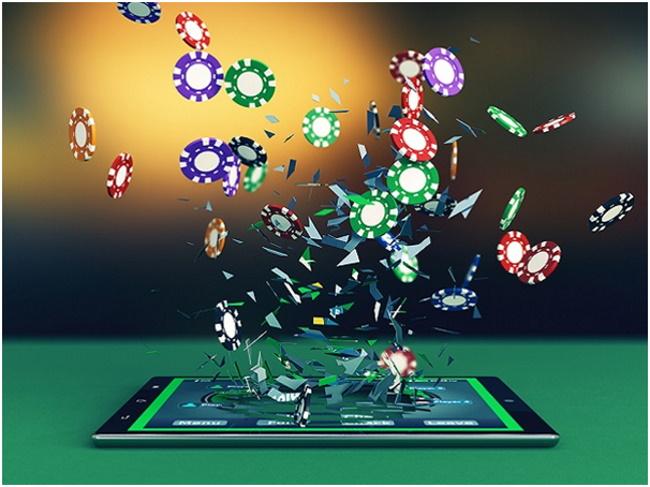 The governing laws for different types of online gambling vary from one part of the world to the next. In some countries, the laws are very clear about online poker, but in some, they are very confusing. If you're not sure about the laws in your place, then you should check them using a reliable source. Mostly it is applicable to those who are providing the services (i.e. running a poker site) than those who just simply use them.
3. Is online poker fixed?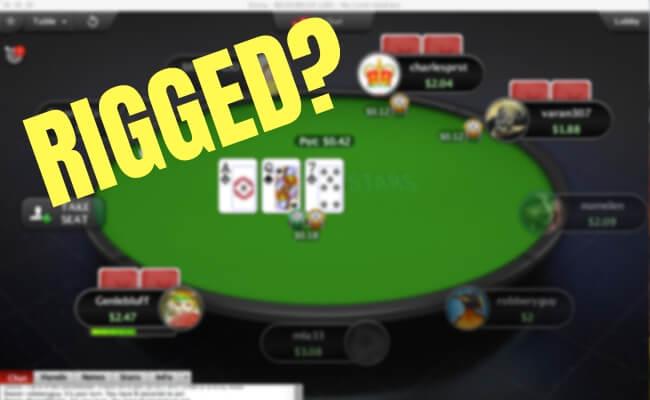 No. This is a common worry among many players who play online poker. Although there have been some cases where poker sites have cheated their players, it is quite rare and it has become increasingly difficult for a site to get away with it. If you play at reputable sites, then you really don't have anything to worry about.
4. Are poker sites trustable to spend money on?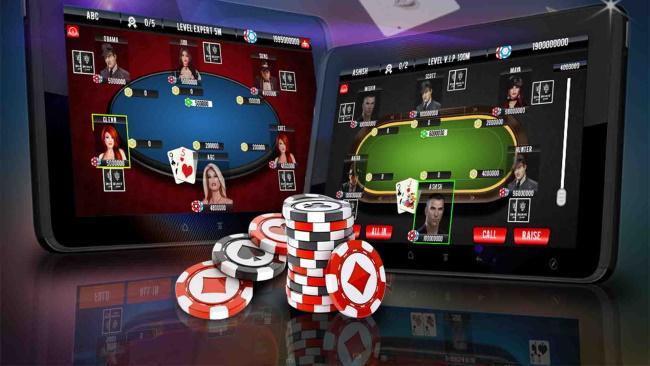 Yes, but it's still important to be cautious. You can trust most poker sites with your money, the vast majority in fact. Still, there are a few sites that we would consider to be untrustworthy. Hence, you just ensure you use sites that are reputable and that have a good track record, which describes any of the sites that we recommend on our site.
5. Which are the best poker sites to use?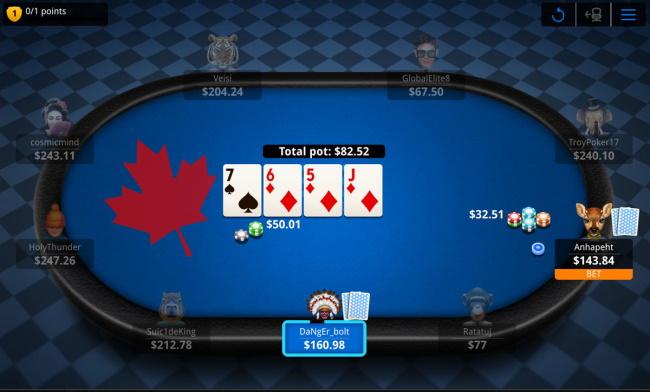 This is a matter of choice to some extent, as the best poker site for one player may not be the most suitable option for another. It is you who have to decide where to play, the important thing is to try to find a site that's right for you. There are certain criteria that all good poker sites should meet.
6. Can I play at multiple poker sites?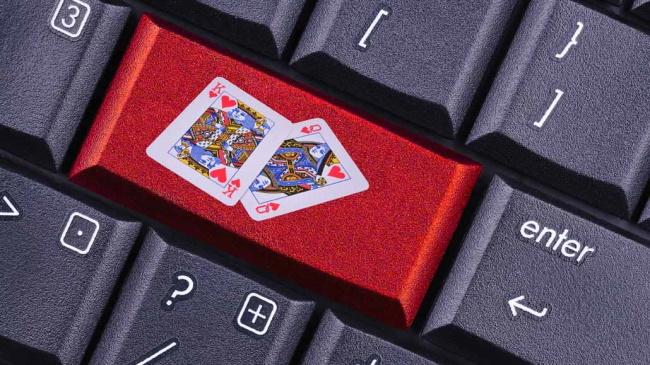 Yes, you can. It is ok in playing at only one site as long as it offers everything you need, but there's nothing wrong with playing at a few different ones either. You might like to use one site for your tournament play, and another for playing cash games. You may use one site to take benefit of a monthly reload bonus and another because the standard of the opposition is quite weak.
7. Do I have to download software to play?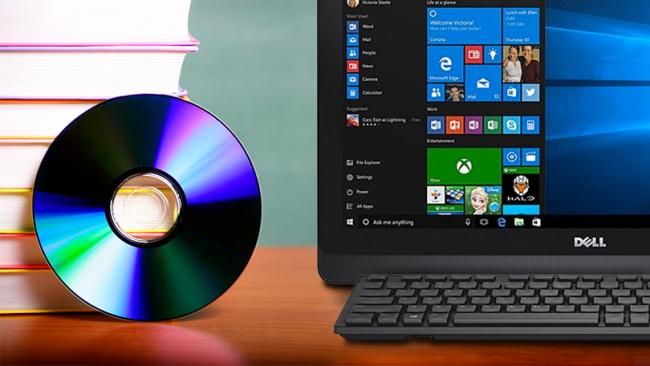 Not necessarily. Earlier all poker sites required you to download software before you could play, but more often than not today almost all of them offer the option of playing directly from your web browser.
8. Can I play online poker with a Mac?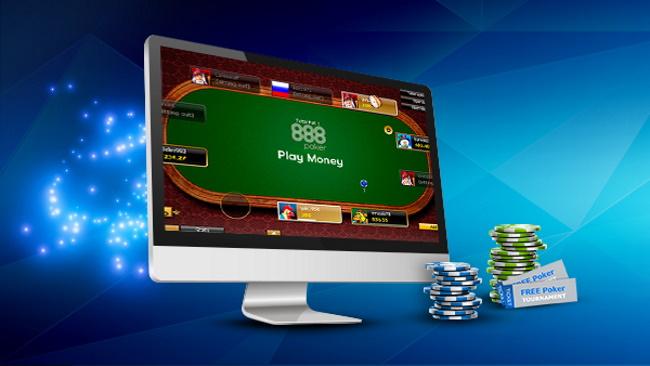 You can, but this provision of not available with every site. There are a few sites that use software that's only compatible with a standard PC. There are still plenty of options for Mac users though, this includes the majority of the bigger sites.
9. Do I pay rake online?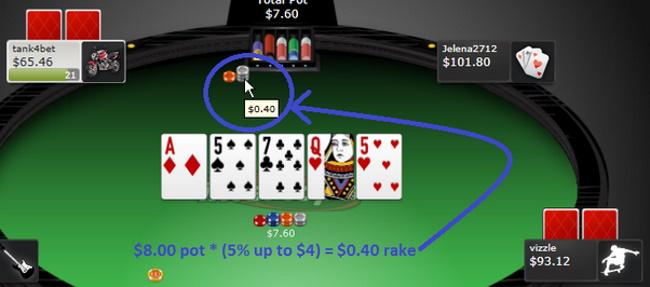 Yes, the rake is charged in online tournaments and cash games. This is how poker sites earn. The exact rake structure differs from site to site, but you usually will pay less in rake than if you were playing live.
10. Can I play online poker on my phone or tablet?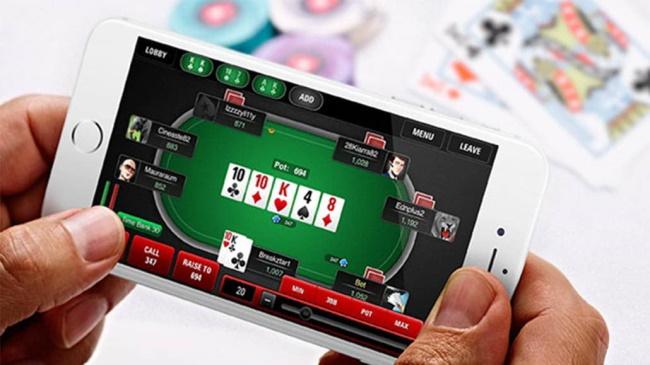 Yes. It has taken a while for mobile poker to come into play and has a long way to go, but there are now several poker sites that enable you to play from the convenience of your own mobile device.
11. Which poker games are available online?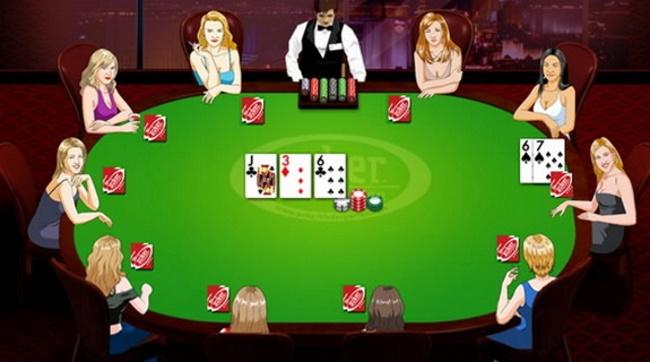 All the popular poker variants are available online. Texas Hold'em is found the most easily found game. But there'll be a variety of options at most sites. Other poker types include Omaha, Razz, Seven Card Stud, and even some mixed-game formats.
12. What stakes can I pay online?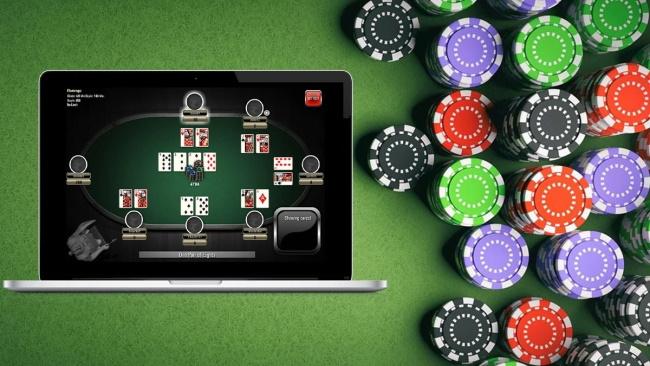 You can play any stake you could imagine, as most sites have a wide enough range of stakes to suit all players. You can find cash games starting at stakes as low as $.01/$.02 blinds and tournaments that cost just $1 to enter. The highest stakes are only available at a few sites, but almost every site has high enough stakes to attract its players.
13. What is a poker loyalty program?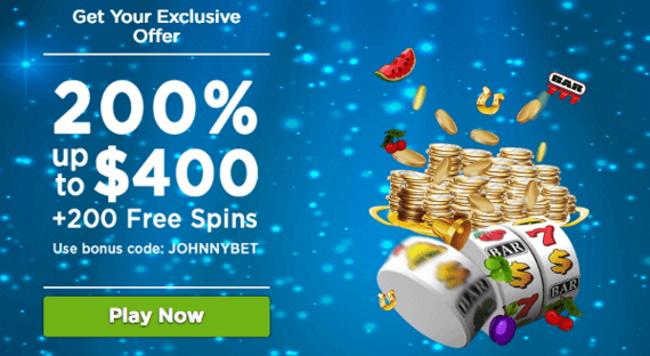 It is a specific method that poker sites use to reward their customers. Some sites may refer to it as a VIP scheme, but either term refers to the same thing. The primary focus of a loyalty program is to give customers something back in return for the rake they pay and their commitment to the site. These rewards often are offered in the form of cash, additional bonuses, entries into tournaments, or a variety of other things. What are poker bonuses?
These are extra funds that poker sites add to your account just like slot bonuses. They are typically offered as an incentive to new customers to join and make a deposit or to existing customers as a reward to them. You need to clear these bonuses before you can withdraw them, which means you have to pay a certain amount of times at the tables first.
Conclusion
The explosion of poker's popularity in the mid-2000s, fueled by Chris Moneymaker's incredible win in the World Series of Poker Main Event, brought about a revolution in how the game is accessed and enjoyed. Today, a vast array of online platforms offer a diverse variety of poker tournaments to meet the preferences of every type of player. From multi-table tournaments and turbo tournaments to weekly guaranteed tournaments and bounty tournaments, players can indulge in a rich, thrilling poker experience right from the comfort of their homes.
When choosing the right platform, key considerations should be volume, variety, and rewards. The transition from traditional poker rooms to online platforms also necessitates understanding the differences between poker tournaments and cash games and adjusting strategies accordingly. It's important to consider stack sizes and how they influence the gameplay, making every decision critical in a tournament.
The online poker realm offers accessibility to diverse poker types and varying stakes to accommodate players of all levels. While the legalities of online poker may vary by location, most reputable sites provide secure and fair platforms for gameplay. As we embrace the future of poker, the online platform is poised to continue offering exciting and rewarding experiences for poker enthusiasts worldwide.