What Does It Mean By Paylines In Slot Games?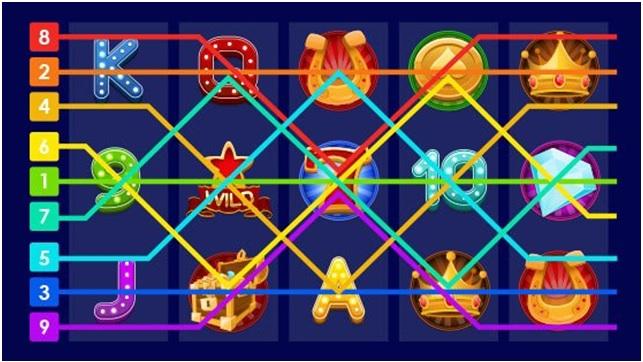 You often heard of paylines in slot games. This payline is a line whether straight or zig-zagged that crosses one symbol on each reel of a slot machine, or the combination of symbols on the slot machine reels that the player is paid out for if he has made a bet on that combination.
To be winning, any combination on the reels must have at least two identical symbols in a row, and the first one must occur on the first reel unless otherwise stated. In any other case, the combination doesn't pay out. Thus in simple terms, Paylines within slots are where symbols land to determine your payout in each spin. Paylines, reward probabilities, winning combinations, and more can all be found in this post.
Types of Paylines in Slot Games
There are many types of paylines in slot games.
1. One Payline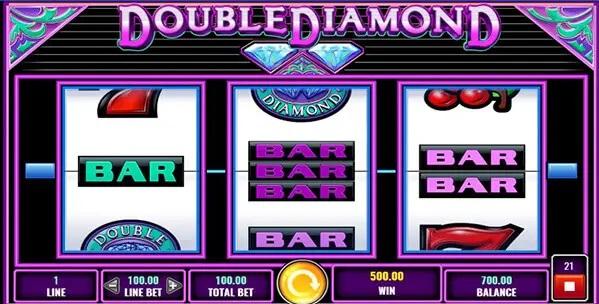 One payline slot games are classic slot games. One-payline slots take a minimalistic approach with their gameplay by limiting their lines and reels. What makes these slots appealing is the consistent risk versus reward rate provided by a single payline, allowing players to spin the reels without worry.
While a majority of one-payline slots come with three reels, you have unique ones for example Master Joker from Pragmatic Play that have five reels. Pragmatic Play's symbols have a "pay anywhere" mechanic where you only need three or more similar symbols on the reels to win.
2. 10-50 Paylines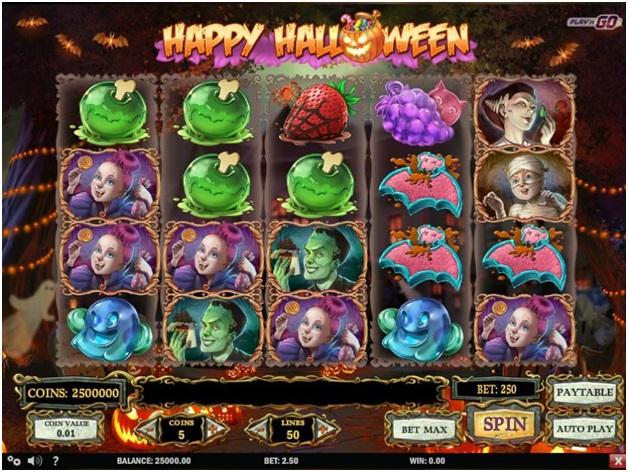 Multi-way paylines slots come in 10, 20, 25, and 50 lines since they are the most common format in online and physical casinos. These slots are also the ones we will tackle since opening additional paylines in these games require additional bets. Costs for opening a slot machine's paylines are usually one coin or the same as the minimum bet. 
Happy Halloween from Play'n Go is one example of a 25-payline slot with a 5×4 reel structure. One interesting feature of the game is its Wild 2-Stacked symbols that can land on the second, third, fourth, and fifth reel during the Free Spins mode. Being a Play'n Go game, this slot features a gambling system that allows a player to double or quadruple their winnings.
3. 243 ways to win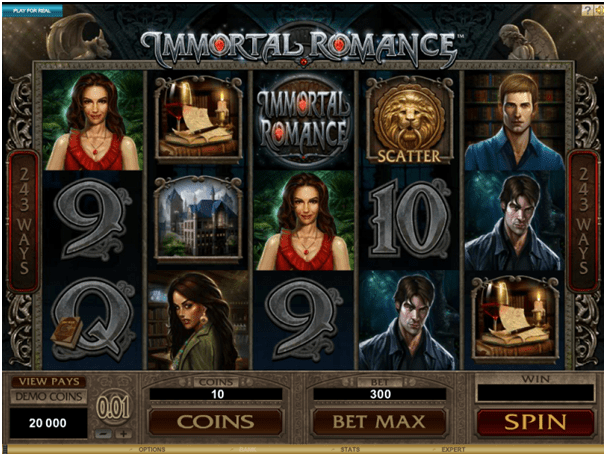 Slots with 243 ways to win allow you to match at least three similar symbols that appear on the first, second, and third reels. One notable similarity this type of slot has is its fixed payline system where you do not have to increase your bet when you want more active paylines. 1,024 ways-to-win slots share the same mechanics, but with a larger reel structure.
One of the notable examples of a 243 ways-to-win slot is Microgaming's Immortal Romance game which lets you choose from four different free-spins modes. Players can choose from Amber, Troy, Michael, and Sarah who offers 10, 15, 20, and 25 free spins respectively. Each character has their own bet multiplayer and unique features such as Amber who offers a 5x bet multiplier and a chance to increase your free spins count.
4. Cluster Paylines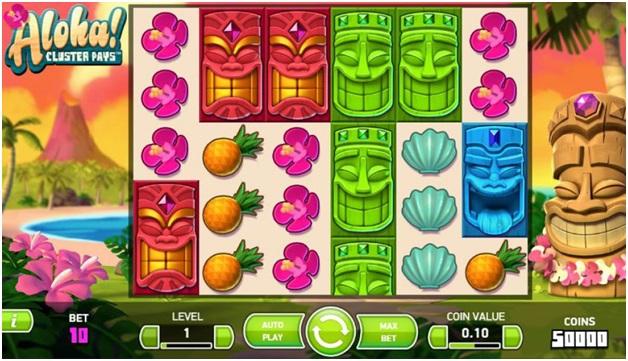 Cluster Pays follows the 243 ways-to-win mechanic which removes traditional paylines. Matching symbols in this type of slot simply require several similar ones adjacent to each other, which is similar to certain puzzle games. Like most 243 ways-to-win slots, cluster paylines are fixed.
Aloha Cluster Pays from NetEnt is a classic example of this type of slot that features a Sticky Win feature. Cluster wins can randomly trigger a free re-spin with the matched symbols staying on the screen. Creating a match with new symbols and sticky symbols will consistently provide you with more re-spins until no new matches are possible.
Popular slots with different paylines
| | |
| --- | --- |
| Paylines | Slot Games |
| 1 | Sensational Sixes |
| 5 | Mega Jackpot |
| 7 | 7 Piggies |
| 10 | Vampires Vs Wolves |
| 20 | Hercules and Peagsus |
| 25 | Spirit of The Inca |
| 30 | After Night Falls |
| 50 | Cash Cow |
| 243 | The Mariachi 5 |
How do paylines work?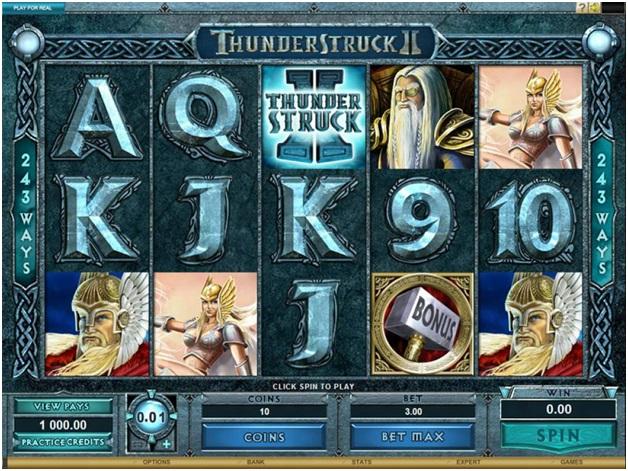 If you see lines, this is short for slot games paylines, which are pre-set patterns where you'll be paying the sum on the pay table if symbols line up across them in a formation that leads to a pay.
The game will inform you how many lines are open and, if not actually on the game itself, what forms a payline for the game in the paytable. You can choose how many paylines you want to play in some games.
This means that even though the same mark appears throughout the reels, you won't be paying and it's not on a wagered payline or one that the game sells. This will entice a player to continue playing.
There are numerous ways paylines in slots work.
The most frequent path is left to right. It means the symbols must begin matching from the first reel on the far left. Any icons would align in order from left to right, exactly as in Gonzo's Quest slot machine.
Right to Left is the polar opposite of the preceding. The symbols must begin matching on the farthest right reel and work their way to the left.
Then there is Go Either Way this is a slot that rewards both left and right. NetEnt's Starburst slot is the most common slot with such paylines. There may be a few slots that pay only right to left, which means that if a game pays right to left, it normally pays both ways.
In both Directions, paylines are typically greater than 100. 243 ways to win is the most common. The game will pay out if you have a similar icon on each reel (starting from left to right) regardless of where it is on the reel. For illustration, hitting a 5-of-a-kind symbol combo is much better than landing the same symbol on a winning payline since you only need the same symbol on each reel. Microgaming's Thunderstruck 2 slot is an example of this type of payline.
Cluster Pays function a little harder than the others, in that symbols must form a cluster in order to pay out, such as in NetEnt's Aloha! Cluster Pays slot. This may be a group of three or five symbols that build up a winning mix.
How many lines should you play in a slot game?
As the paylines are the most significant part of the game because you must target matching symbols on those paylines to gain! Symbols that do not appear on a payline will not pay! Many players are probably worried about how many lines to play in slot games.
If you reduce the number of pay lines, the rate of hits will decrease. Also the number of pay lines, you should be conscious that the hit frequency will decline, so you should still play with all of the paylines engaged for the best chance of winning. To be in with a chance of winning the jackpot, you'll normally need to trigger all paylines if it's a jackpot slot. That being said, you can just gamble on the money you can spend, but as long as you play responsibly, the number of successful paylines is up to you.
Many of the newest video slots in online casinos will have static paylines, which means you won't be able to adjust how many are involved anyway; instead, you'll be forced to play and gamble on all of them. However, keep in mind the symbols would not pay if they fall on a payline that isn't activated if you're playing with limited payline slot machines.
For you to win, all symbols must appear on effective paylines. Scatter Symbols and Bonus Symbols are normally the only exceptions to this rule.
Opening more than one paylines increases your chance of creating matches in a single spin. With that in mind, having "all" paylines active is the best possible way of getting the most out of a single spin. You could be thinking if it is worth betting 20, 25, or 50 times the minimum bet in a single spin just for those paylines. One way to answer that is to look at the "risks" present in one spin versus several spins.
Suppose you are playing a 1 cent per payline slot with a maximum of 50 payline. You forego opening a single payline and decide to spin the reels 50 times. During those 50 spins, you miss numerous symbols that land outside of the payline you have open.
On the other hand, 50 active paylines in one spin allow you to capitalize on all valuable symbols landing on the reels. Having all lines active lets you get the most out of one or more wild symbols appearing on the reels. Max paylines can optimize a slot's free spins mode where you have 50 paylines ready to take wild symbols or matches with bet multipliers. You also need to have all lines active to quality for a progressive jackpot of a fixed paylines slot.
Should you play Fixed slot games?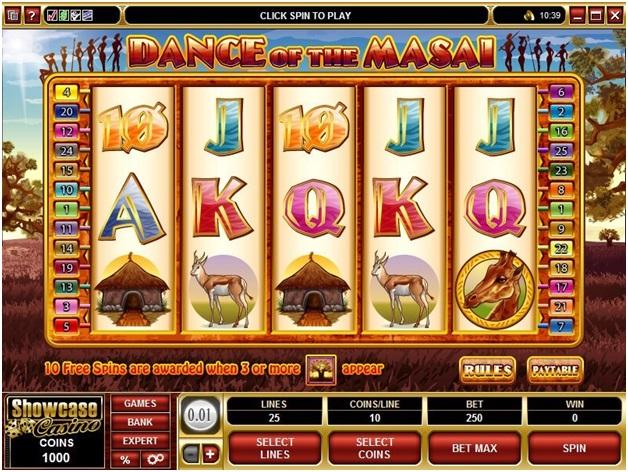 Fixed slot payline games do not provide an advantage over adjustable payline games. There are no differences between fixed and adjustable slots. You can see this by trying free online slots that have different types of paylines.
What you will want to pay attention to is the slot's RTP and volatility since both of these data affect the payout rate after several spins. Using this information can help you determine which fixed online slot payline games are worth opening all paylines with a large bet on one spin.
Activating all slot machine paylines are highly risky in terms of the bet you are willing to take on one spin. Much like any high-risk bet, the payout opportunity is incredibly high when highly-valuable symbols land on the reels.
How to maximize the wins?
It is believed theory while playing slot games that the more lines you want to play with, the better your odds of forming winning combos get. However, keep in mind that the more slot lines you choose, the more each spin would cost. In most cases, you must align at least three similar symbols in a row (on an active payline).
There would be more than one payline to win if you have enabled several slot paylines. Forming winning combinations around a single payline (if only one payline has been activated) is a popular way to win. With several sides, on the other hand, you can maximize your chances of winning by allowing vertical and diagonal combo.
Conclusion
This is what it means by paylines in slot games.