European Roulette Review: Spin for the Win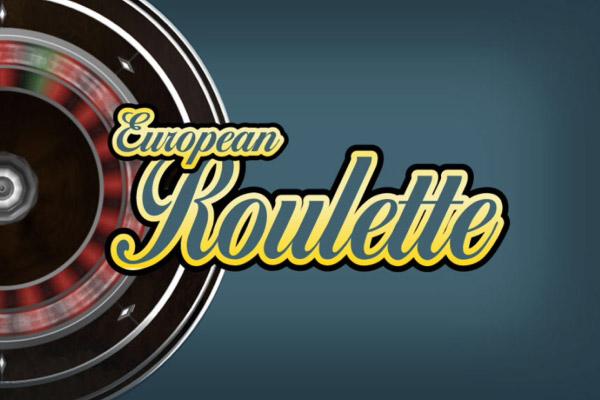 European Roulette is one of the most popular games played in land-based casinos and online casinos as well. For the mobile version, Microgaming's take is very basic compared to American Roulette, the game is played with 36 numbers on the wheel with a single zero and offers players a handful of wagering options, which include Single Bet, Street, Split, Trio, Dozen, Corner, Even or Odd, and Black or Red.
The European version entails a croupier spinning the roulette wheel in one direction then tossing a little ball in the opposite direction. Players will wager on which numbered pockets will land. Microgaming's European Roulette has added expert functions and game statistics for players to customize their game and review their playing activity history as well.
The Gameplay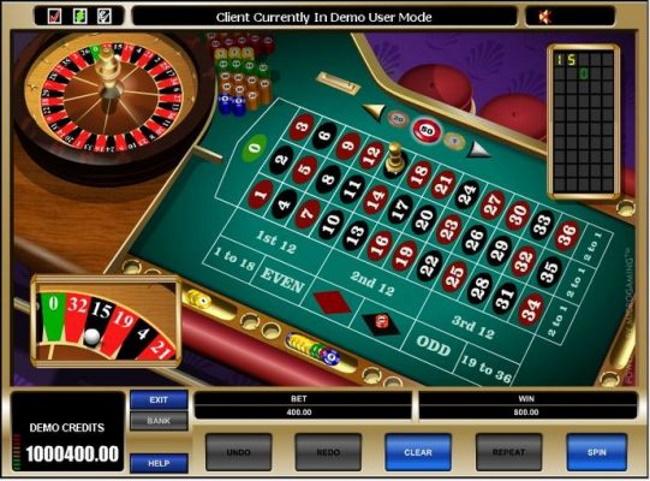 Serious Roulette enthusiasts will find that it's a great deal of interest that Microgaming has included "Expert" functions in this classic game. It includes a wide array of specialized functions such as Zero Game, Red Splits, and Black Splits. The classic Roulette version doesn't accept two additional bets, but Microgaming's version carries the "Neighbour" bet and the "Call" bet.
As with most Microgaming games, the graphics and sounds enhance the gameplay and interactivity. Customization is an added bonus as well; you can customize game speed, sounds, and graphics to your preference. Coupled with a wide range of betting options, this can very well help you focus on playing and stay sharp in winning. An interesting feature called the "rebet" option enables players to replay their last table bets. Take note of the various limits for different bets in this game. The Straight Bet is at $15, for Split Bets it's at $20, Square Bets at $30, and a dozen bet is at $70.
Types of bets you can bet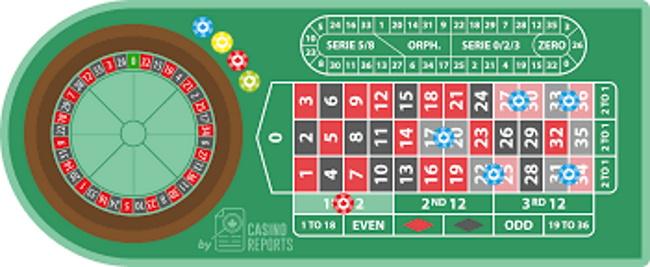 The betting format of the roulette table is made of two sections, bets on individual numbers and group bets.
In European roulette, you are able to take advantage of two main categories of bets, inside and outside bets. Inside bets are made on a single number, adjacent numbers, or a small chunk of numbers, while outside bets are made on larger groups of numbers.
Most of the bets offer different odds of winning and, respectively, different payouts from each other. These payouts and odds of winning are mostly not displayed on the board, but on the bet's payout. Therefore, prior to entering the game, players should become aware of the payouts and odds regarding each bet.
Here are the details of inside and outside bets in European roulette.
Inside bets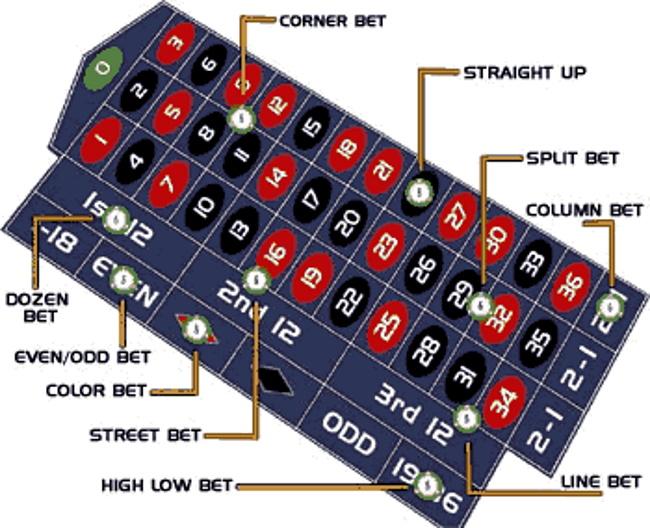 1. Straight-Up Bet: This bet you can place on any single number, including "0", and directly on the number. Its payout is 35 to 1.
3. Street Bet: It features all three numbers in a row and is placed on the line at the end of the row. There are other options for its placement also which include 0, 1, 2; 0, 2, 3. Its payout is 11 to 1.
2. Split Bet: It features two adjacent numbers and is placed on the line between these numbers. The bet may also include 0 and 1, 0 and 2, 0, and 3. Its payout is 17 to 1.
4. Corner Bet: It features a group of four numbers and is placed at the corner where these four numbers touch. The bet can also be placed on the corner of 0, 1, 2, and 3. Its payout is 8 to 1.
5. Line Bet: It comprises six numbers (or two rows of three numbers) and is placed at the end of two rows, on the border between them. Its payout is 5 to 1.
Outside bets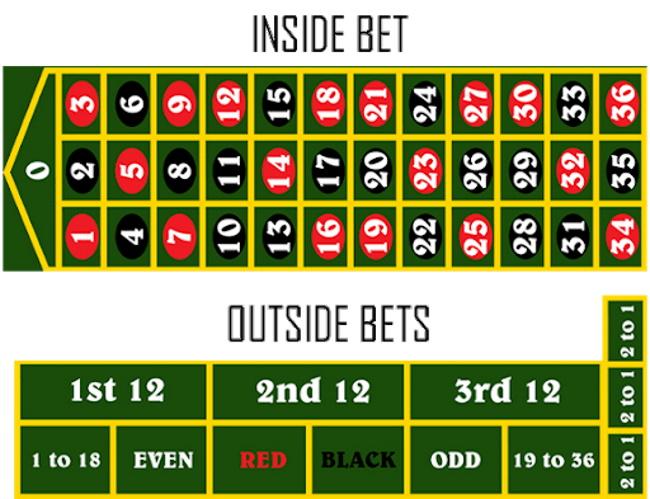 1. Column Bet: It features an entire column and is placed on the "2-1" box at the end of a column. Its payout is 2 to 1.
3. Bet on Color: It features all of the red numbers or all of the black numbers on the layout and is placed on the "Red" box (all red numbers) or the "Black" box (all black numbers). Its payout is 1 to 1.
2. Dozen Bet: It has a group of 12 numbers and can be placed on the "1st 12" box (1 to 12), the "2nd 12" box (13 to 24), or the "3rd 12" box (25 to 36). Its payout is 2 to 1.
4. Bet on Odd/Even: It has all even numbers or all odd numbers on the layout and is placed on the "Even" box (all even numbers) or the "Odd" box (all odd numbers). Its payout is 1 to 1.
5. Bet on Low/High: It features all low numbers or all high numbers and is placed on the "Low" box (numbers 1 to 18) or the "High" box (numbers 19 to 36). Its payout is 1 to 1.
The Verdict
Everyone knows that players can't predict where the ball will land. Playing European Roulette is determined by pure random luck which makes it a "pure gamble of a game" for gambling aficionados. While the lack of winning strategy is apparent, there's a way for a Roulette player to win. Have you heard of the Martingale System?
The player should bet consistently on Odd or Even and Red or Black, the real gamble of the strategy is to double the bet after every loss for you to win enough and make up for previous losses. If you're playing to win but on a budget, don't play this game or just give it a try. If you're looking for the excitement and thrill of European Roulette, then playing it is already a win for you.
Conclusion
We hope that this unfiltered and unbiased review of European Roulette was helpful to you and now you know better!