How To Play Bingo Online With Real Money Ireland?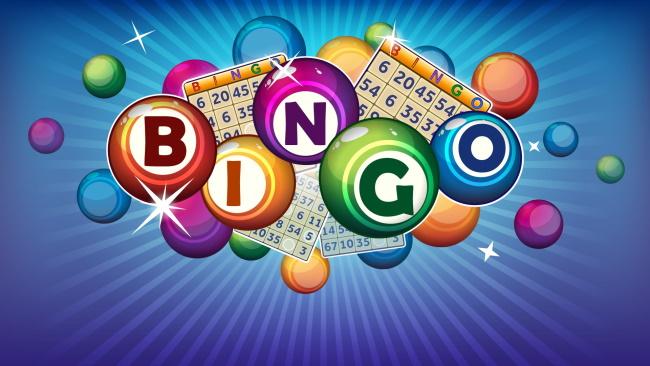 Over the past few years, Bingo, a beloved game traditionally played in local halls and community centers across Ireland, has witnessed a significant shift. This familiar game is riding the digital wave, making a grand entrance into the realm of online gaming. Nowadays, online bingo is gaining substantial traction, providing a unique blend of nostalgia and modern gaming convenience right at the Irish gamer's fingertips.
Table of Contents
This upsurge is largely attributed to the undeniable convenience and unparalleled accessibility of online platforms. You no longer need to travel to your local bingo hall or organize a gathering to enjoy a good game. With the rise of online bingo, you can savor the thrill and suspense of the game from the comfort of your own home, any time of the day. A significant portion of the Irish populace, nearly 50%, has started to embrace this digital trend, revolutionizing the traditional way we play and enjoy bingo.
Understanding Bingo
At its core, Bingo is a game of chance, where players compete against each other to be the first to correctly mark off the numbers on their bingo card that match the numbers called. The game starts when the bingo caller randomly selects a number from a pool and announces it to the participants. The players then scan their bingo cards for the called number, and if found, they mark it off.
To win a bingo game, players need to complete a specific pattern on their cards with the marked numbers. These patterns can be simple, such as a single line of five marked numbers either horizontally, vertically, or diagonally, or complex patterns like 'four corners', 'blackout', and others depending on the game rules.
Online, players will encounter different versions of bingo, each with their own unique set of rules and winning patterns. Here are three of the most popular:
75-ball Bingo: Played mainly in the U.S. and Canada, this game uses a 5×5 card and the first player to complete a pre-determined pattern wins.
80-ball Bingo: This variant, developed specifically for online play, uses a 4×4 card and offers a wide array of winning patterns.
90-ball Bingo: Most popular in Ireland, the UK, and Australia, this version uses a 3×9 card and typically has three winning patterns: one horizontal line, two horizontal lines, and a full house (all numbers marked).
These diverse types of bingo games cater to every player's preference, making the game more exciting and engaging than ever.
Read: Mayan Bingo
What Are The Steps To Get Started With Online Bingo In Ireland?
Choose a reputable online bingo site licensed to operate in Ireland.
Create an account by providing the necessary personal information and age verification.
Deposit funds into your account using the available payment methods.
Select your preferred bingo game and purchase tickets.
Play the game and hope for your numbers to be called!
Legal Aspects of Online Bingo in Ireland
In Ireland, online gambling, and bingo, in particular, operate within a legal framework. The Irish Government has established specific regulations to govern the operations of online gambling platforms, ensuring a secure environment for players to indulge in their favorite games.
The legal backdrop for online gambling activities is majorly shaped by the Gambling Control Bill. The bill regulates the licensing and monitoring of all forms of gambling, including online bingo. It dictates the stringent standards that operators must adhere to for player protection, fair play, and overall integrity of the gaming process.
These regulatory measures ensure that licensed online bingo sites provide a safe and fair gaming experience for their players. In other words, when you play bingo online in Ireland, you're engaging in a fully legal activity that's overseen by government regulations.
It's essential, however, to play only on licensed platforms that follow the mandates of the Gambling Control Bill to ensure your online safety and protection.
More information on https://www.citizensinformation.ie/en/justice/criminal-law/criminal-offences/
How To Choose a Reliable Online Bingo Site?
When venturing into the world of online bingo, choosing a trustworthy platform is crucial. Here are four critical factors to consider:
License: Check if the site is licensed and regulated by a reputable authority, such as the Malta Gaming Authority or the UK Gambling Commission.
Security Measures: Ensure the site uses secure encryption technology (SSL) to protect your personal and financial information.
Transparency: The site should have clear terms and conditions, a comprehensive privacy policy, and readily available customer support.
Player Reviews: Look for player reviews and ratings to gauge the site's reliability and user experience.
For Irish players, some top Irish-friendly bingo sites are Paddy Power Bingo, Bet365 Bingo, and Unibet Bingo. These sites are popular due to their strong reputation, generous promotions, and commitment to player safety and satisfaction. Remember to always conduct your own research to ensure the platform you choose suits your specific needs and preferences.
Recommended topic: Top 5 Bingo Online Sites In Ireland
Creating An Account and Making a Deposit
Embarking on your online bingo journey involves setting up an account and making a deposit. Below, we outline a simple step-by-step guide:
Visit your chosen bingo site: Start by navigating to the homepage of your preferred Irish-friendly bingo site.
Register a new account: Look for the 'Sign Up', 'Register', or 'Join Now' button. Clicking this will direct you to the registration page.
Enter personal details: Fill in the required information, which may include your full name, address, email, date of birth, and phone number.
Create a username and password: Choose a unique username and a secure password for your account.
Verify your account: An email with a verification link will be sent to you. Click on this link to verify your email address and activate your account.
Once your account is set up, you can proceed to make a deposit. Most Irish-friendly bingo sites accept a variety of deposit methods, including debit and credit cards, bank transfers, e-wallets such as PayPal and Skrill, and prepaid vouchers like Paysafecard. Importantly, these sites accept deposits in various currencies, with a particular focus on the Euro, catering to the convenience of Irish players. Always ensure to check the site's deposit and withdrawal policies before proceeding with any transactions.
How To Play Bingo Online?
Starting your online bingo adventure is quite straightforward. Follow these steps, and you'll be dabbing virtual bingo cards in no time:
Log in to your account: Once your account is set up and you've made a deposit, log in to your account.
Choose a game: Navigate to the bingo lobby and choose a game. You'll find a variety of options, including 75-ball, 80-ball, and 90-ball bingo.
Buy tickets: Once you've selected a game, you'll have the option to purchase bingo tickets. Typically, the more tickets you buy, the higher your chances of winning.
Play the game: When the game starts, numbers will be drawn and called out. If you have a matching number on your card, it gets marked off. The first player to complete a pattern wins.
One of the best features of online bingo for beginners is the auto-daub function. This automatic feature marks off called numbers on your cards for you, ensuring you don't miss any potential matches. This allows you to enjoy the game without the stress of keeping up with the number of calls, especially handy when you're playing multiple cards at once. Auto-daub also means you can take advantage of chat features and mini-games without worrying about missing out on the main game action.
Related read: 6 Best Bingo Halls In Ireland
Strategies to Increase Winning Odds
Though Bingo is a game of chance, there are still some strategies you can employ to tilt the odds slightly in your favor:
Buy More Cards: In principle, the more cards you have, the higher your chances of winning. However, ensure you can manage all of them without missing any call numbers.
Choose Less Busy Games: Games with fewer players increase your chances of winning, as there are fewer cards in play. Look for games in off-peak times when fewer players are likely to be online.
Stay Disciplined with Money: Always set a budget for each gaming session and stick to it. Never chase losses as this may lead to more losses.
Utilize the Auto-Daub Feature: This feature ensures that you never miss a number, especially useful when you're playing multiple cards.
Participate in Chat Room Games: Many sites offer additional games in their chat rooms alongside the main bingo game. These games offer extra chances to win prizes.
Learn from the Community: The bingo community can be a great resource. Veteran players often share tips and tricks that can help improve their understanding of the game.
How to Withdraw Your Winnings?
Cashing out your online bingo winnings is typically a straightforward process. However, the withdrawal methods, timelines, and any associated fees can vary from one site to another. Here's a general guide on how to withdraw your winnings:
Head to the Cashier Section: Once you're logged in to your account, navigate to the cashier or banking section of the site.
Select Withdrawal: Choose the 'withdrawal' or 'cash out' option.
Choose a Withdrawal Method: Select your preferred withdrawal method. Most Irish-friendly bingo sites offer a variety of options, including debit cards, bank transfers, and e-wallets like PayPal and Skrill.
Enter the Withdrawal Amount: Input the amount you wish to withdraw, ensuring it's within the site's withdrawal limits.
Confirm Your Withdrawal: Review all the details and confirm your withdrawal request.
Withdrawal times vary based on the method chosen. E-wallets are often the fastest, usually processing within 24 hours, while debit cards and bank transfers can take several business days. Also, be aware of any potential fees associated with your chosen withdrawal method.
Before making your first withdrawal, you may be required to complete a verification process to confirm your identity. This usually involves providing a copy of a government-issued ID, proof of address, and sometimes proof of payment method. This is a standard security procedure designed to prevent fraud and ensure that winnings go to the rightful account holder.
FAQ:
1. Is it legal to play bingo online with real money in Ireland?
Yes, it is legal to play bingo online with real money in Ireland. Online gambling, including bingo, is regulated by the Irish government under the Betting (Amendment) Act 2015 and is subject to licensing and regulation.
2. How old do I need to be to play bingo with real money online in Ireland?
To legally play bingo with real money online in Ireland, you must be at least 18 years old. Age verification checks are typically required by online bingo platforms to ensure compliance with the law.
3. Can I play bingo online with a mobile device?
Yes, many online bingo platforms in Ireland offer mobile-friendly versions of their websites or dedicated mobile apps that allow you to play bingo on your smartphone or tablet.
4. What types of bingo games are available online?
Online bingo sites offer a variety of bingo games, including the classic 75-ball and 90-ball bingo, as well as newer variations like 80-ball and 30-ball bingo. Some platforms may also feature themed bingo games, progressive jackpot bingo, and more.
Read Also: 6 Best Bingo Halls in Ireland
Conclusion
Embracing the world of online bingo opens up an exciting new way to enjoy this timeless game, complete with the convenience and comfort of playing from anywhere at any time. From understanding the basics of bingo, navigating through the legal landscape, selecting a reliable bingo site, and setting up an account, to making your first deposit – we've covered the essentials you need to start your online bingo journey in Ireland.
While the lure of the game is understandably strong, we can't emphasize enough the importance of playing responsibly. Remember to set a budget and stick to it. Bingo, like all forms of gambling, involves the risk of loss alongside the thrill of winning.
And most importantly, don't forget to have fun!