Mayan Bingo is a bingo game on the Microgaming platform which is fun, easy on the eyes, and offers a wide range of betting options. Games can be played for as little as 0.10 credits and for as much as 8 credits.
All about Mayan Bingo
Gameplay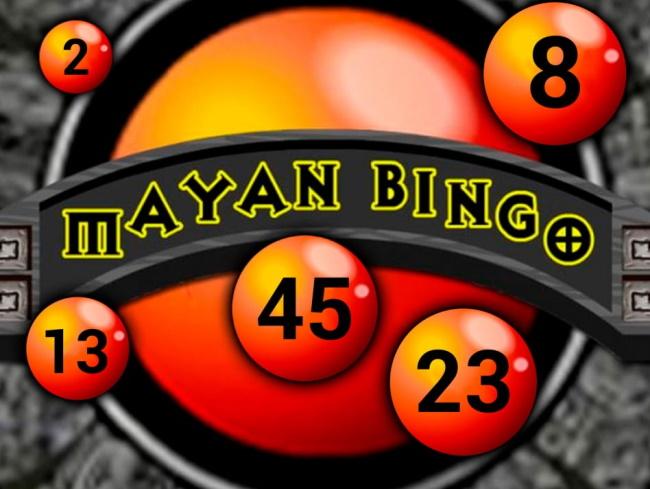 You can play one to four cards per game betting from 0.10 to 5.00 per card. Your goal is to select cards with numbers that will match the thirty balls that will be drawn. Each card has 15 randomly determined numbers on it – no numbers are repeated on a single card.
Choose a coin size then activate 1, 2, 3, or 4 cards per game. As each ball is drawn, mark it off whenever there is a match on one of your cards. Winning patterns are shown on top of the screen. After the 30 balls are drawn you may purchase a bonus ball if you are one number away from a win. The price for the random number is not predetermined and will vary from game to game.
There is no waiting
Mayan Bingo adds several unique twists that exponentially raise the excitement level experienced from traditional bingo. The best part about this online game is that there is no waiting as a caller slowly draws numbers one at a time. To start out, 30 balls fall from darkness down the steps of a Mayan pyramid and are immediately lined up at the base. The first 28 balls are yellow, and the last two are white.
How you win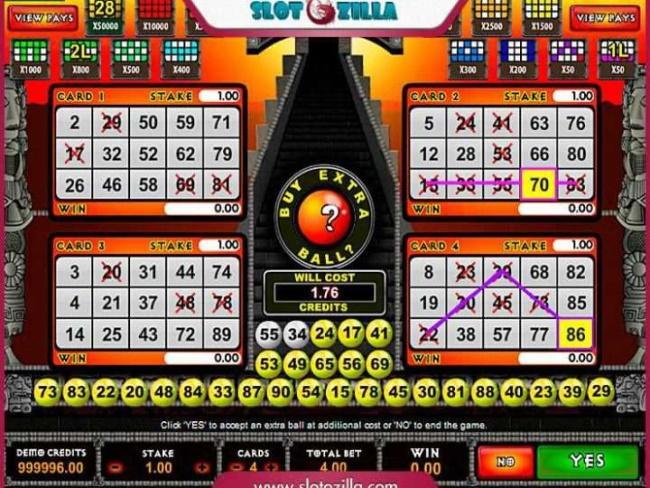 The game automatically searches through your cards and marks each number that matches. If you hit any of the 14 winning bingo combinations, the pattern is highlighted on the card to show where you won. You are alerted to your win by a close-up shot of your card, and the total amount won is displayed on the bottom of the card. However, that is not the end of the game.
If you are only one number away from a win, the Mayan drums start beating and your possible bingo is highlighted. You can then buy up to 10 additional balls in the hope of attaining a match.
Different payout level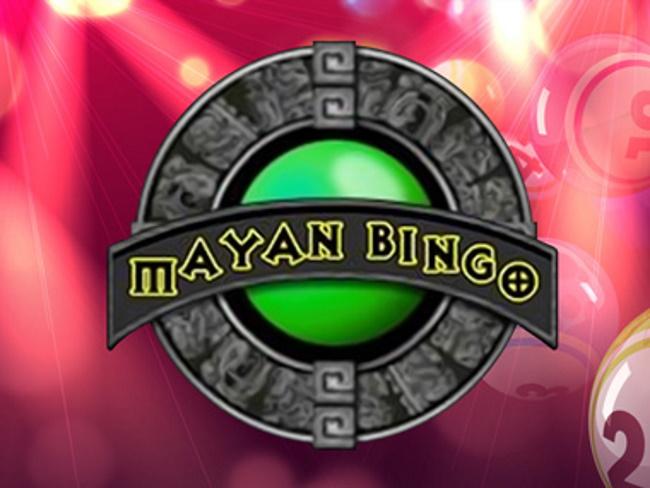 With 14 different bingo combinations, Mayan Bingo offers players several different payout levels. The basic, single-line win pays out at 50 times your original wager. The top prize is a whopping 50,000 times your wager. To win the top prize, you have to match all 15 numbers on a single card with only the 28 yellow bingo balls.
Mayan Bingo is an entertaining game. It combines the layout of the bingo with the speed of a slot machine. The payouts are big, and with so many ways to win, you are always on your toes. It is a must-play game for those who love slots and bingo.
Mayan Bingo Is quite similar To Samba Bingo
Both Bingo nuances are quite similar. In both games, at least 30 random numbers are picked and players pick the numbers to finish winning patterns. They can also purchase around 10 extra balls for the chance to finish a pattern. However, they are different in the paytable of the winning patterns. For example, players get a 3x payout for finishing one line in Samba Bingo, although, in Mayan Bingo for the exact same winning pattern they are rewarded by a 50x payout. They also are different in themes. Mayan Bingo has a primordial South American theme, whereas, Samba Bingo gives you a taste of the beat of Samba and makes you groove when you score the big payouts.
Synopsis
Microgaming always delivers in terms of state-of-the-art graphics and sounds. Mayan Bingo is proof that Microgaming is a genius in combining these elements in every creative theme. This creative spin of bingo gives hefty payouts and a generous number of ways to win. Give it a try if you want a great bingo game experience.