Classic Dragon Slots Online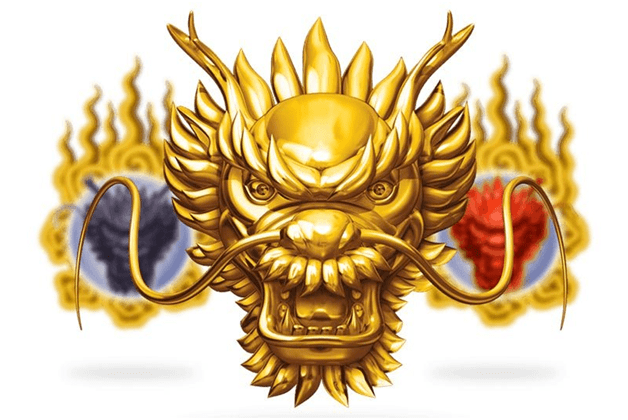 Classic dragon slots are favoured by punters all over the globe. Classic slots are simple to play as there is no rocket science to learning to spin slot machines. All you need is to line up three cherries or lemons on a three-reel classic slot machine. These games also usually have straightforward pay tables with no bonuses or extras.
The classic slot can be found at online casinos with various themes these days. You can enjoy classic dragon slots in any friendly mobile or PC casino of your choice.
Suggested topic: Best Irish Online Slots To Play 2023
Table of Contents
How Do Classic Dragon Slots Work?
The classic dragon slots like any other video slot use a random number generator to decide which reels and symbols to display on the screen. This allows the newer classic slot games to offer higher-top payouts than the old ones that actually used reels that turned inside the machine.
The old machines that used actual reels could only have a limited number of combinations because the reels would only hold a certain number of symbols. Many players who enjoyed the old classic slot machines wanted the same gameplay look and feel but wanted a chance to win higher top prizes.
Using a random number generator program and a video slot platform the casinos started introducing games that these players wanted to play that reminded them of the old machines but were able to offer the higher paying top combinations.
You need to play many different varieties of both old and new slots to see which ones are your favorites.
As many classic dragon slots are now video-based machines, so there isn't really a question about which is better. The real question is whether you like the simplicity of the classic slot or all of the extras that are included with more modern machines.
Three Popular Classic Dragon Slots To Play
Classic dragon slots are powered by many gaming software brands. The three popular classic dragon slots to play are powered by Pragmatic Play.
Triple Dragons
888 Dragons
Fire 88
1. Triple Dragons
Triple Dragons is a Chinese-themed slot from Pragmatic Play. It's a simple 3-reel, 5-pay line game that comes with dragon symbols that turn into wilds when they land fully stacked. They also award respins which continue until a winning combination hits. You can play on all devices from between 5p and $50 per spin.
Design and game symbols
The design in Triple Dragons has the look of a classic live casino fruit machine. The red reels are watched over by a pair of animated golden dragons. There you'll find heart, diamond, club, and spade symbols. They're joined by a quartet of symbols associated with the Asian theme.
You'll see a Chinese drum that pays 10 times your stake if you land 3 in a row followed by the red and gold money purse which awards 20 times your stake. Better still is the flower which pays 40 times your stake. The top of the payout tree is the golden dragon. If you Land 3 of these on 1 of the game's 5 pay lines and you'll receive an award of 60 times your total stake.
Game features
If you land a full stack of the dragon symbol, it will magically transform into a stacked wild. You'll also trigger the Respin Until You Win feature. The stacked wild locks in position and the other reels spin again until a new winning combination is created. If you're lucky enough to land another stacked set of dragons, it too locks in place and a final respin occurs. Land 3 dragon wilds on a payline and you'll pocket a payout of some 200 times your stake. Fill all 3 reels with wilds and 1,000-times stake payout hits.
High Volatile game
Triple Dragons is a very straightforward game but it's also a very volatile one. The variance here is extremely high. Expect some dry spells but watch out when you land a stacked dragon wild with the respin that follows.
2. 888 Dragons
Most of the dragon theme slots come from Chinese culture and so do 888 Dragons. In this 3×1 video slot, you can bring your colossal winnings of 100x your bet in your pocket. The Red Dragon is the most powerful for it can reward you with a tremendous win of 100x for your bet.
Design and game symbols
The game has been designed with some relatively basic graphics to depict a trio of dragon icons in a figure of 8 positions (in case you didn't know, 8 is the lucky number in Chinese culture). These dragons come in the colors of blue, green, and red upon orange reels that are framed with a simple golden border. 
Game features
The three eight-shaped Dragon brothers knew their lives were incomplete, so they took their destiny into their own hands and built the slot game they always wanted. They've always believed in the saying "You need to remember each big winning begins with just 1 bet". The three brothers tried all their lives to stay loyal to this saying and designed their slots accordingly.
You will find the minimum of 0.01 credits to the maximum of 5.00 coins – before spinning the reels in an attempt to match up three dragons on the single, clearly defined horizontal pay line. It doesn't get much easier than that.
While configuring the slot is easy enough, finding a winning sequence isn't exactly a walk in the park. That is because the high volatility slot will make gamblers wait for those big wins, although it may well be worth it with a 100x total bet prize whenever three red dragons land on the win line. You will get a 50 x prize when three green dragons fall into place, 25x whenever three blue dragons hit the line, and 5x whenever three dragons of any color make a combination on the pay line.
3. Fire 88
Fire 88 powered by Pragmatic Play is an HD slot game that offers a simple 3-reel playing experience spiced up by bonus features and three different jackpot prizes.
Design and game symbols
Fire 88 is Asian themed slot and has symbols of golden lion heads, Chinese coins, and firecrackers filling up the small paytable while a typical oriental soundtrack entertains you as go. The fire in its title refers to the fiery animated background that slowly burns behind the reels, which gives the pokie a more exotic look than other classic pokie machines.
This slot offers small but worthy prizes which can be claimed on 7 different pay lines. A special respin feature was also built into the game to give you some free payouts, while its three-tier jackpot is there to give your balance an even bigger boost. You can bet small limits that start at only 0.07 credits per spin (0.01 credits per coin x 7 pay lines.  The highest coin value in this game is 0.50 credits, and you also have a choice to bet up to ten coins per pay line. If you choose the highest coin size and bet all ten coins, you can play with a max bet of just 35 credits.
Fire 88 pays left to right, so to win a payout you will need to get three symbols on a pay line, beginning with the first reel on the left. All payout values in the paytable are applied to your line bet. So, if you bet more coins per spin, you will be able to get prizes that are up to ten times higher than when betting a single coin.
Game features
The luckiest symbol of them all is the 88 symbol, which pays a prize of 100 coins (i.e. 100x your pay line bet). Other higher-paying symbols are the diamond and lucky coin symbols, which pay prizes of 60 and 30 coins respectively. The game also has the classic single, double, and triple BAR symbols in its pay table, only they were designed to look like Chinese firecrackers here. These symbols pay prizes of 3-15 coins for a matching combination of three symbols, but they don't pay anything when a mixed combination of the three appears on a pay line.
The 88 symbols can also help you trigger a jackpot prize. When these symbols appear on your screen, the slot can randomly add "jackpot badges" to them, creating an 88 symbol with the word "jackpot" written under it. If three jackpot symbols are hit, you win a ticket for the jackpot bonus game.
The jackpot bonus game on Fire 88 is a game of pick-and-win. In it, you will get to pick between nine different coin symbols to reveal a prize. When you collect three coins of the same color (red, green, or blue), you can win a corresponding jackpot prize. The highest jackpot pays 888x your total bet, while the second and third jackpots pay 88x and 38x prizes respectively.
Medium volatility slot
This is a medium volatility slot which means you can expect a good balance between smaller base game wins and the opportunity to land one of those three big jackpots.
Apart from the jackpots, Fire 88 also has a bonus respin feature which gets activated when two wild symbols show up in any position on the screen. The respin feature is played without any wild symbols on the screen. It doesn't offer any special prizes – only the ones found at the regular pay table.
The best strategy to play classic dragon slots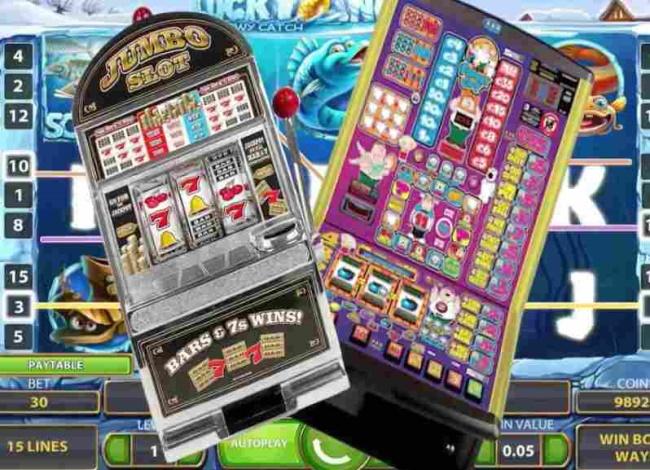 Here are a few of the best tips to play the classic dragon slots:
Play for the lowest coin amount that you can find. If the machine you're playing doesn't offer a lower coin amount you can find a different machine that does.
Set limits for each playing session: These can be as simple as dividing your entertainment budget for the week or month by the number of slot sessions you plan on enjoying or setting a standard loss limit. You could stop playing if you lose Euros100, Euros 50, or whatever you feel comfortable with.
Play these games for free. Some players spend most of their time playing classic slot machines for free. While they never get the rush of hitting a big payout, they also don't lose money while playing either. Of course, if you want to play slots for free you have to do it online as land venues never allow you to play for free.
Conclusion
classic dragon slots, like other video slots, use a random number generator to determine the symbols displayed on the screen. This allows for higher top payouts compared to older machines with physical reels. Players who enjoy the look and feel of classic slots but desire higher winnings can now find games that offer both nostalgia and bigger prizes.
Three popular classic dragon slots powered by Pragmatic Play are Triple Dragons, 888 Dragons, and Fire 88. Each game has its own unique design, symbols, and features. It's important to try different varieties of old and new slots to find personal favorites. Ultimately, the choice between classic and modern machines comes down to individual preferences for simplicity or additional features.
Check also: Five Slots Games Based On Popular TV Shows Now Played Online
1. Can I play classic dragon slots online?
Yes, many online casinos offer classic dragon slots as part of their game selection. You can play these slots on your computer, smartphone, or tablet as long as you have an internet connection.
Are classic dragon slots better than modern slots?
The choice between classic and modern slots ultimately depends on personal preferences. Classic dragon slots offer a nostalgic experience with simpler gameplay, while modern slots often have more advanced graphics, animations, and bonus features. It's best to try both types and see which ones you enjoy more.
Are classic dragon slots fair?
Yes, reputable online casinos use certified RNG software to ensure the fairness of their slot games, including classic dragon slots. These games are regularly tested by independent auditing agencies to verify their fairness and compliance with industry standards.
Can I play classic dragon slots for free?
Many online casinos allow players to try classic dragon slots for free in demo or practice mode. This allows you to familiarize yourself with the game before playing with real money. However, keep in mind that you cannot win real money prizes in free-play mode.