The Best 6 Games to Play at Carlton Casino Club in Dublin Ireland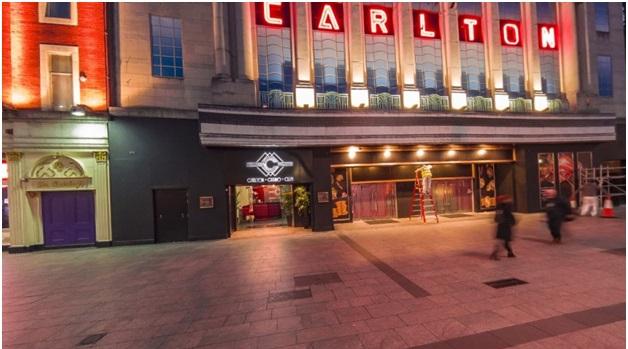 What are the best 6 games to play at Carlton Casino Club? Last year 2018 saw the launch of a new casino in Dublin called the Carlton Casino Club. Located in a building formerly used as a cinema and music hall, and historically operated by both MGM Studios and EMI Records, this is a location steeped in entertainment history.
The building has played host to world-class acts such as Johnny Cash, Fats Domino, Don McLean, and even Marlene Dietrich. Now it sees a new lease of life as a casino. The Casino has been designed in an opulent Art Deco style to compliment the fine building and to keep the tradition of its heritage. But what this casino offers in terms of games is also wonderful and any punter will certainly love to enjoy it here,
Games you can play at Carlton Casino Club in Dublin Ireland
The most popular games you can play at Carlton Casino Club in Dublin Ireland. You can play Roulette, Blackjack, Baccarat, 3 Card Poker, Ultimate Poker, and other casino games.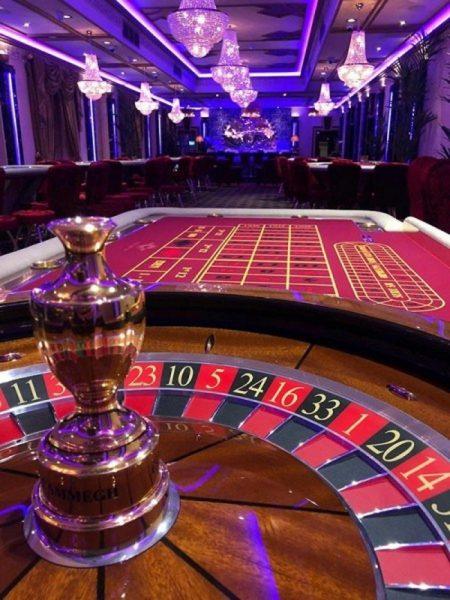 The casino describes roulette, the game associated with the plush gambling capitals of Europe, as of right at home at Carlton Casino Club. Roulette chips are different from other casino chips because they vary in denomination and colour. Each player receives different coloured chips. In the game, players may choose to place bets on either a single number, various groupings of numbers, the colours red or black, whether the number is odd or even, or if the numbers are high (19–36) or low (1–18
To determine the winning number and colour, a croupier spins a wheel in one direction, then spins a ball in the opposite direction around a tilted circular track running around the outer edge of the wheel. The ball eventually loses momentum, passes through an area of deflectors, and falls onto the wheel and into one of 37 coloured and numbered pockets on the wheel.
2. Blackjack – the best 6 games to play at Carlton Casino Club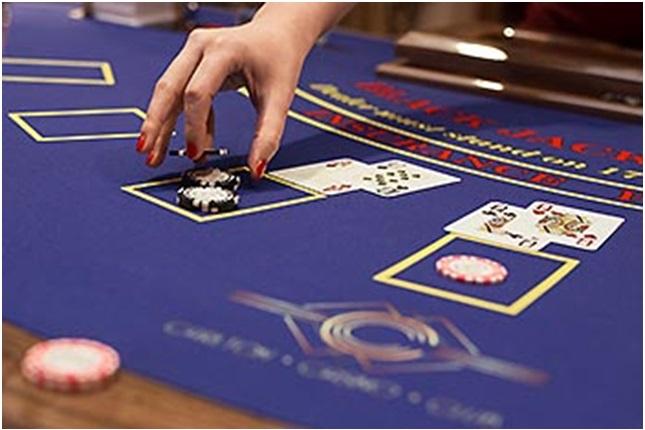 Blackjack continues to be one of the most popular casino games because it's easy to learn and exciting to play! The object of the game is to accumulate card denominations as close to 21 as possible without going over. It is one of the best 6 games to play at Carlton Casino Club. Also known as 'Twenty-one', it is a comparing card game between usually several players and a dealer, where each player, in turn, competes against the dealer, but players do not play against each other. It is played with one or more decks of 52 cards and is the most widely played casino banking game in the world.
The objective of the game is to beat the dealer in one of the following ways:
Get 21 points on the player's first two cards (called a "blackjack" or "natural"), without a dealer blackjack;
Reach a final score higher than the dealer without exceeding 21; or
Let the dealer draw additional cards until their hand exceeds 21.
3. Baccarat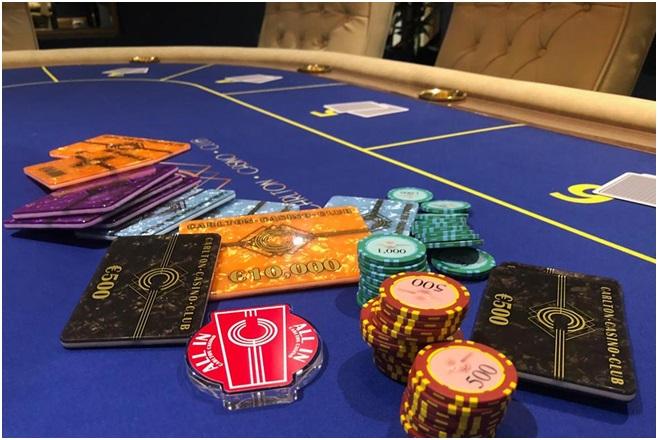 Baccarat is easy to learn and fun to play. Baccarat is an elegant, yet simple game of chance. It's an easy, slow-paced game that's great for new players as there's no strategy or skill needed. This is one of the best 6 games to play at Carlton Casino Club. In essence, Baccarat is a simple guessing game. It's just about betting which hands out of two that are dealt – the Banker's hand and the Player's hand – will win. A winning hand has the highest points out of a possible 9 points.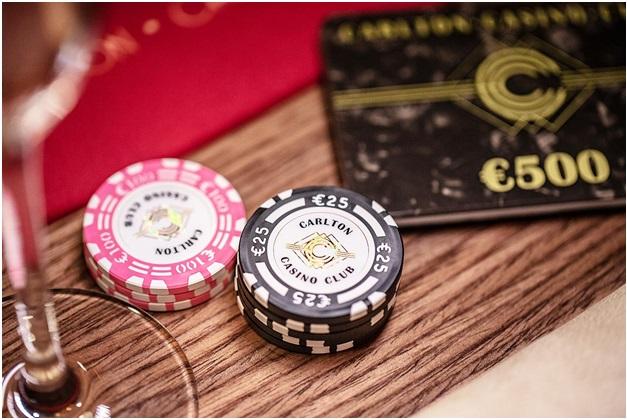 Three Card Poker is an exciting game that features head-to-head play against the dealer and is one of the simplest casino poker games you can play. As you might have guessed, you use just 3 cards to make a poker hand. You then compete against the dealer to see who has the best 3-card poker hand. Beat the dealer and you win your bet (or bets). Hit a premium hand like a Flush or Straight and get paid handsomely. Lose to the dealer and you lose your bet(s).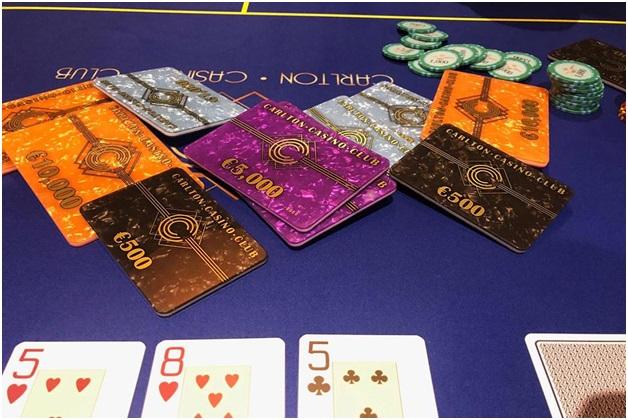 In ultimate poker, the player and dealer compare hands and the best 5-card poker hand wins. It is one of the best 6 games to play at Carlton Casino Club. The Ultimate player is then paid out according to the bets they made along the way and their final hand. On the table in front of you, you will see different betting circles like Ante, Blinds, Play, and Trips.
To play a hand of Ultimate Texas Hold'em you need to make at least 2 bets – the Ante and Blinds bet. The Trips bet is an optional bet you can make which pays out only if you hit certain hands.
The Play bet you can make in different multiples of your original bets at various points in the hand.
Ante and Blinds bet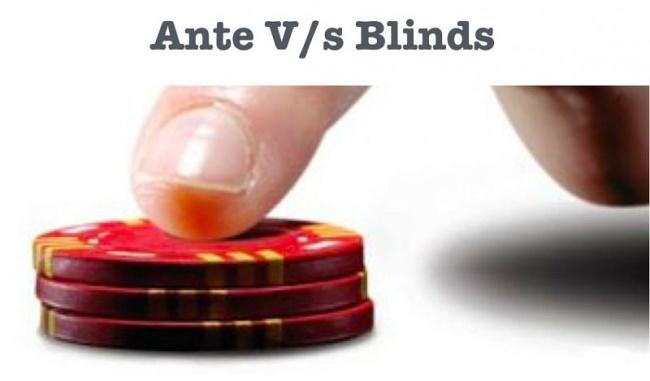 Each player makes the two mandatory opening bets – an "ante" bet and a "blinds" bet There is also an optional "Trips" bet players can choose before the deal. Two cards are then dealt face down to the players and the dealer. Once players have checked their cards they can choose to add on a "Play" bet at a value of 3x or 4x the ante bet. Players can also check and wait for the next betting round. It is one of the best 6 games to play at Carlton Casino Club.
The dealer then deals 3 community cards face-up on the table. These are shared between players and dealers. If the player checked in the first betting round they can now make a Play bet worth 2x ante or can check again. Once you've made the Play bet you can't bet again. After players have again bet or checked the dealer deals two more shared community cards are in the middle of the table.
If a player has yet to make a Play bet (checked twice) they must now either fold (lose both their ante and blinds bets) or bet 1x ante. Once all the cards have been dealt and all Play bets made the dealer will reveal their hole cards and declare their best 5-card hand. After all, the cards have been distributed and all extra Play bets made, hands are then evaluated based on the standard poker hand rankings.
6. The moon cake dice game
Other casino games include dice games, tournaments, and other table games as well.
Carlton casino club offers free complimentary alcoholic drinks, soft drinks, and tea /coffee to all players. You can enjoy a beverage while playing one of their games, or you can take a break from the action and take a seat at the bar. Also, there is a 'Salon Privé' for those customers who wish to book a private area when visiting Casino.
To play the casino games at Carlton casino club you first need to become a member. You must bring current photographic identification in the form of a driving license, or passport, the first time you visit the casino.
You can visit the casino at Carlton Casino Club 55 O'Connell Street Upper Dublin 1 Ireland or call +353 1 515 4704 for more details.
Conclusion
So these are some of the best games to play at the Carlton Casino Club in Dublin, Ireland.