What Is The Best Casino Game To Win Money?
Do you know how much casinos' turnovers are?  They are big businesses, which create over $6 billion of revenue every year in the US alone. Here you will find the best casino game to win money.
Table of Contents
To maximize these profits, casino set their specified probabilities and odds every year. After all, casinos make their money from those who lose, not those who win. This is the reason, if you want to increase your returns, and win more often, it's great to look for which casino games are best for the players in regards to the odds of winning.

Here we've listed the casino games which offer the best and worst odds, and some information regarding the payout percentage and house edge also. It will give you an idea of how to beat the casinos at their own game!
The casino games you can beat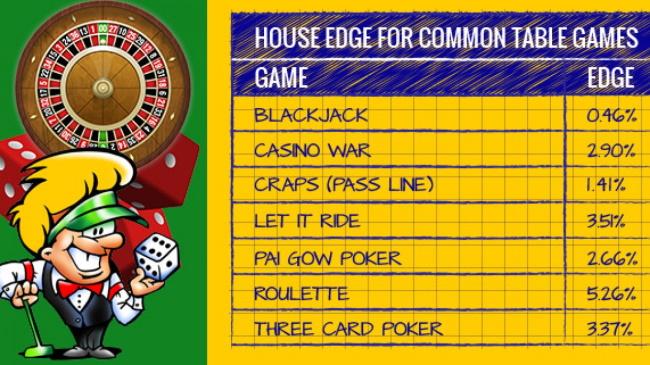 Blackjack
Craps
Roulette
Big Six Wheel
Carnival Card Table Games
Slots
To win at the casino, you should take the games one at a time and give a big-picture overview of the governing guidelines that each method of advantage play adheres to for the given game. These are the best real money casino games.
1. Blackjack
House Edge from 1.5%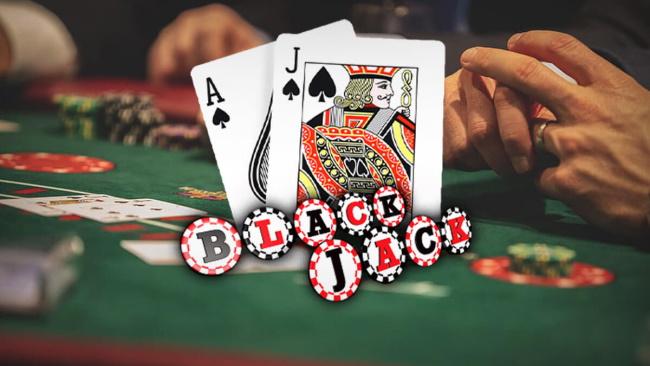 Why should you play blackjack at the first hand? Because this is the first and most widely played game you beat the casino with. For this reason, you should learn how to play it to understand how to win it.

This card counting was introduced by Professor Edward Thorp in 1962 through his classic book "Beat the Dealer". This game monitors the low-to-high card ratio of cards that remain in the deck and subsequently calculates the benefit of the player over the house or vice versa. It's a trustable method but also easily detectable by casino personnel.

Many other methods have been used by players in the past and some are still applicable in today's gaming environment while others have become irrelevant. Shuffle tracking was famous in the mid-90s but has been countered by casinos with increasingly complex shuffles. The key card sequencing method was used to speculate when an Ace would come out. This change has been reduced because of the complexity of shuffles.

Hole carding is the last opportunity in blackjack and is also the rarest form. It is a technical aspect of ascertaining what the dealer's down card is. It is rare as it's only found in approximately 1 in 80 dealers. And it's not something that card cannot be determined by every hand.
Further complicating things is that you are not determining exactly what the card is. At times you only get a glance at the pips of the cards. You then have to determine a strategy that is optimal by narrowing the card. Is the card a 10 value or not is a popular blackjack strategy. Is the card an 8 or a 9 are a few more examples. The strategy determination often warrants computer simulations.
2. Craps
House Edge from 5% to 1.4%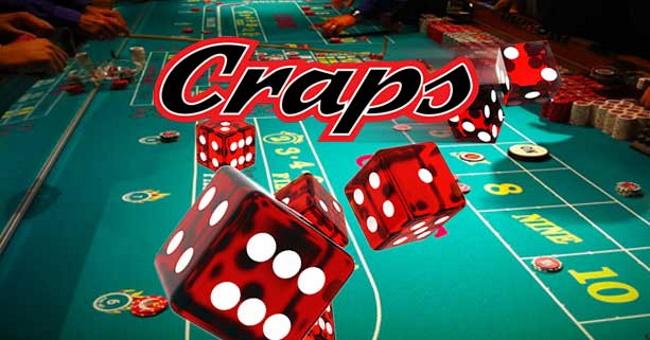 This game is one of the most exciting games available in any brick-and-mortar casino. But is it the same in online casinos? The many rules often mean that players are put off from trying their luck. However, craps have one of the lowest house edges compared to other casino games. They don't pass/don't come bets have a house edge of only 1.4% and are a great way for beginners to bet. This is one of the best casino games to win money.
3. Baccarat
House Edge from 1.5%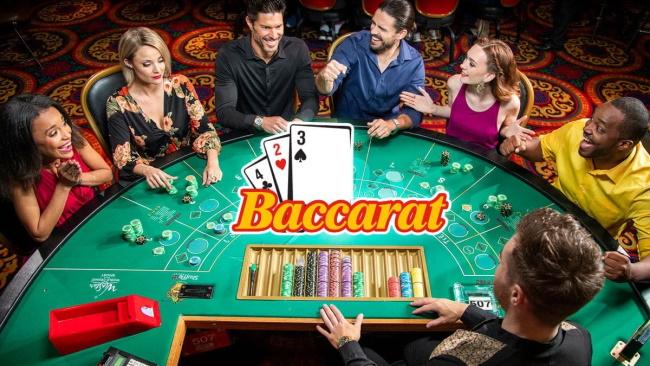 Perhaps you are not interested in slots but still want a no-frills game. This is a game with little less action around the table and a basic strategy game. That's baccarat. Players can choose to Player, Banker, or Tie. That's it.
The game follows stringent rules on card distribution. Your best bet here is on the Player because the Banker bet has a fee added to it. Now, wait, relax and enjoy a game steeped in history. Use your most effective baccarat strategy and play this game with high odds of winning and less house edge.
4. Three-Card Poker
House Edge from 1.5%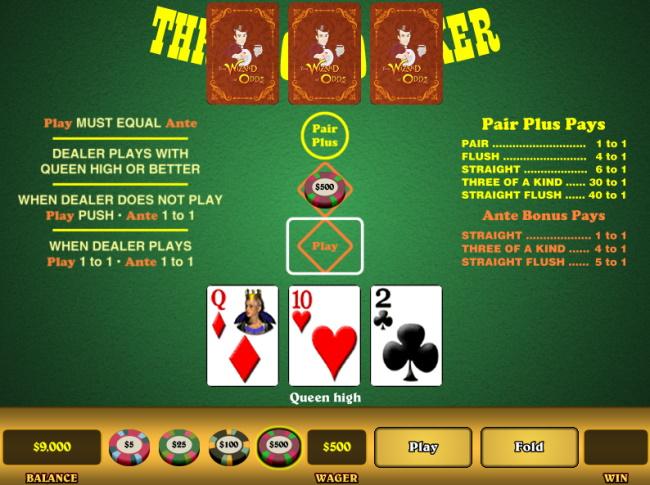 This card poker game is a fun and quick poker variant that has gained lots of popularity in casinos due to its speed. Every player and the house are dealt three cards. The payouts vary according to the dealer cards.
King highly qualifies the dealer and pays the highest returns, but applies to basic poker strategy. It is always recommended to play Queen high to have a chance of getting your bet money back and then some.
5. Video Poker
House Edge starts from 5% to 0.5%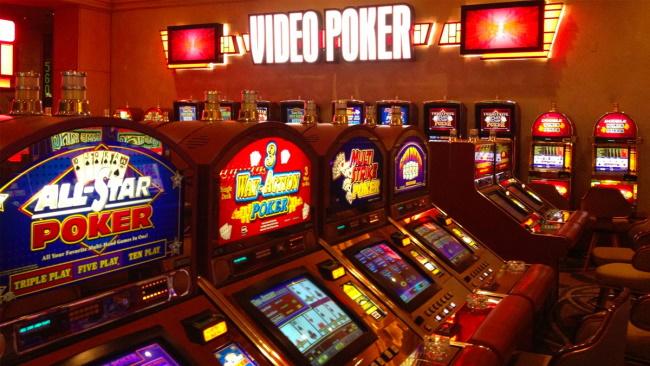 You already have known much about video poker. It possibly has a 0% house edge, provided that the right strategy is applied. Although it may not be true as casinos are in the business of making money.
Contrary to what some might have said, this is a game of skill, from many video poker games available, simple versions such as Jacks or Better and Deuces Wild can be quite rewarding, even for newbies.
Head towards our poker page to find online poker casinos in your state, work on your strategy, stick to it, and see easily you can wipe out the house edge!
6. Slots
House edge from 2% to 10%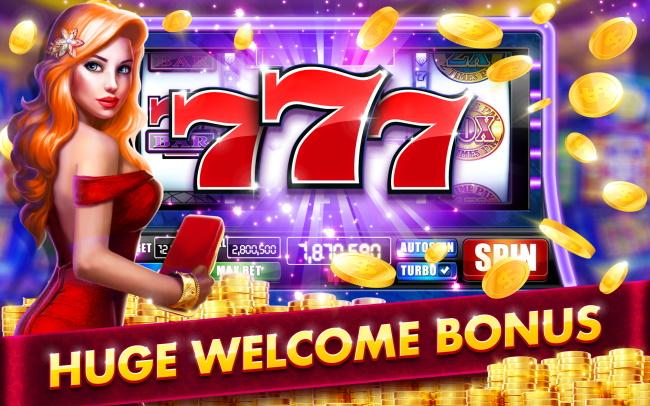 Although the payouts not being as good as table games, slots are the undisputed kings of online casinos. The software suppliers are constantly competing to produce the best slot games which means you will constantly find extra features such as free spins, interactive bonus rounds, and jackpots. To reduce the house advantage, you should look for those features, as often it might make the difference between winning and losing sessions.
You could spend days trying out all the different slot games, so it is great to check out the 5 most popular casinos to play online slot games. Once you do, head over to our online slots page, to find the best places to play!
7. Roulette (Single Zero)
House edge from 2.5%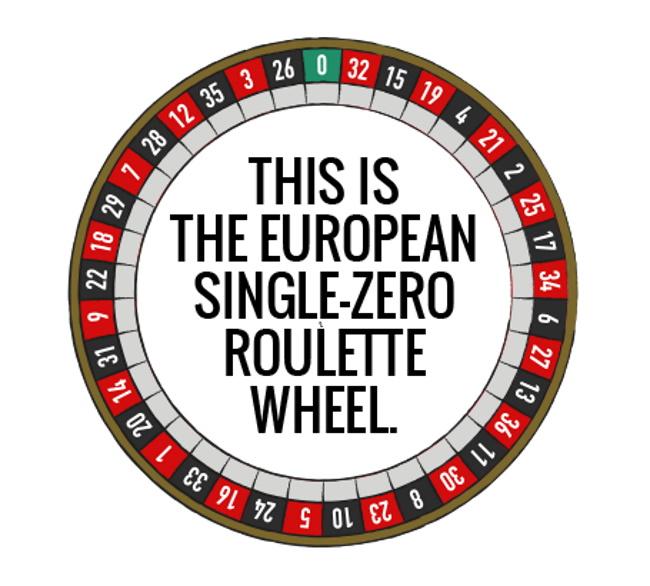 Roulette is a sign of old grandeur and has a higher player edge when played on the single zero version of the wheel. So get to find that version of the game out.
The math behind it is quite simple. The game plays 35-1 on straight bets, but there are 37 numbers on the wheel. You don't need a calculator to realize that the casino edge on the double zero roulette rises (38 numbers against the same 35-1 payout).
8. Pai Gow Poker
House edge from 2.5%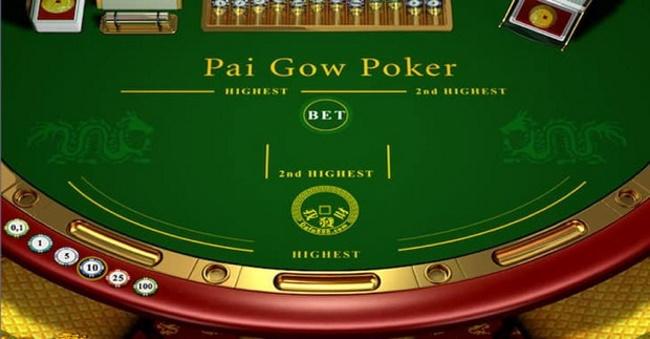 What would be the result if you fuse an antique Chinese domino game and poker? This is what Pai Gow poker is all about. This Frankenstein of a card game is fun and gives you a double chance to win as it allows you to form two winning hands out of the seven cards dealt with the player.
Don't miss out on your luck to try this modern twist on a classic card game.
9. Caribbean Stud Poker
House edge from 5%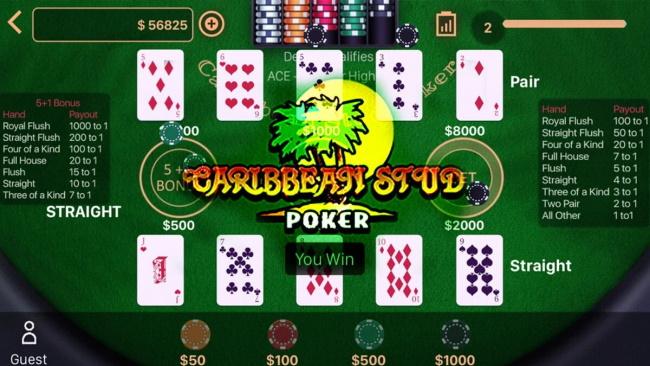 In the Caribbean stud poker, although you might have the same hand as other players, that doesn't matter. The house is the one to beat here.
To get started with this game, first, place an ante bet. Dealers and players get five cards each. All are face down except one of the dealer's cards. Not check out your cards and the dealer's face-up card to make you if you want to fold – and forfeit your ante – or raise. Caribbean stud poker also has a great extra feature: the progressive side bet.
Put a chip on the progressive box to stand the chance to win big if you hit a royal flush. You will get the payouts as per the actual poker value of your five cards.
10. Backgammon
House edge from 6.39% to 4.82%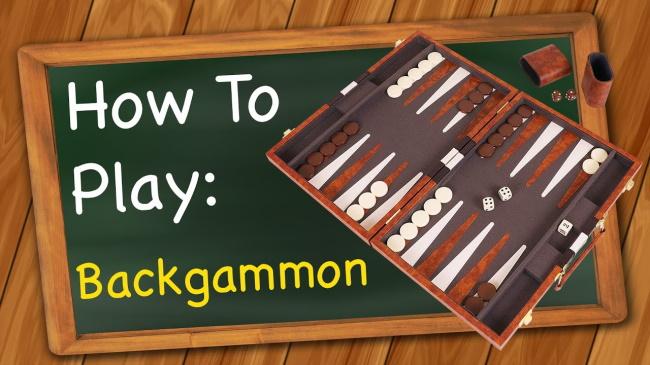 It is a popular table game at online casinos. One of the oldest table games, this dice game starts with players having two pieces called "point 1." You will see there are three kinds of bets: Jump, doubles, and Out. After you make wagers, the dice are thrown by a designated "shooter."
The first goal is to get the first two pieces over the jump bar in one roll of the two dice. If the shooter is successful, whoever placed the "Jump" bet will win. When the shooter then rolls again, and if both pieces can be moved off the board, the "Out" bet wins. Winning Jump bets and Out bets will payout as per the start point. If the shooter rolls doubles, then "Double" wagers pay as per the number of doubles per point. Jump-and-out bets are more beneficial for players.
The two casino games have the worst odds of winning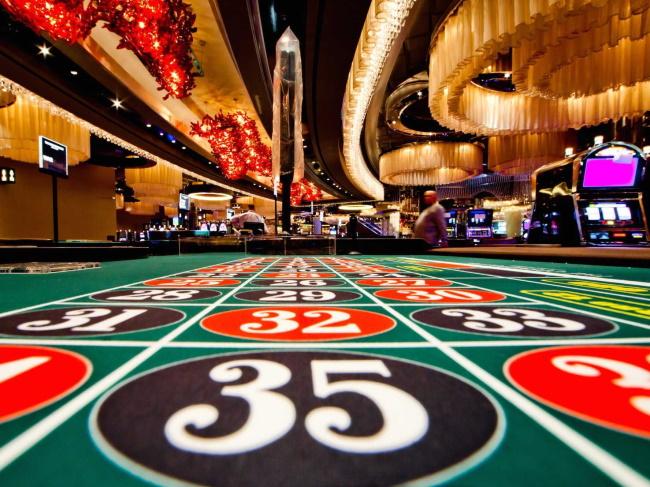 The two casino games that are toughest to win are also amongst the most popular games to play. They're easy to understand and require little to no skill. This is the reason a lot of people play, making lots of money for the casinos.
There's nothing wrong with playing these games if you enjoy them. After all, you went to a casino to have fun? But keep in mind that the chances are high that you'll lose the money you play with.
1. Big Six Wheel/Wheel of Fortune: Odds of Winning: 26% – 39%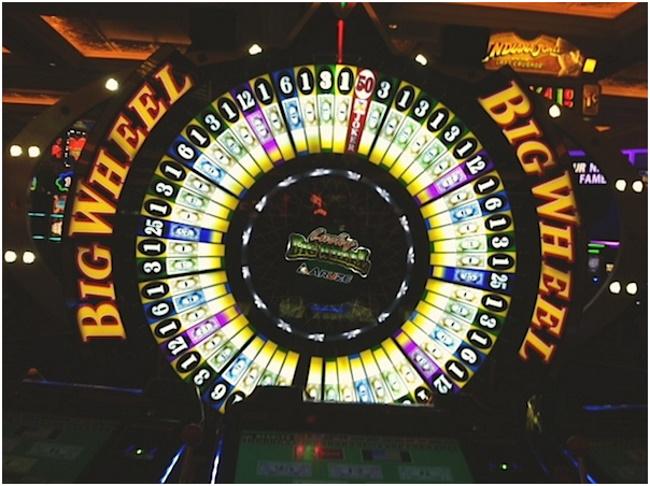 When you play the Big Six Wheel, you bet if the wheel will stop on a segment labeled $1, $5, $10, $20, or a joker. The element that the wheel stops on is the amount you'll receive if you win.
Placing a $1 bet has the best odds of winning, with only an 11 Percent edge for the house, but also the worst payout. The Joker offers a 36x payout but has a 24 percent edge for the house.
2. Slots: Odds of Winning Around 1 in 49,836,032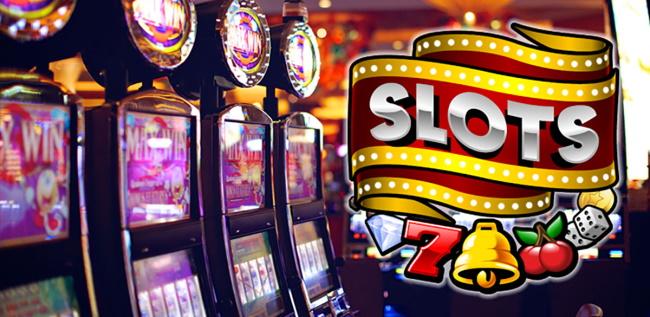 When you play slots by putting money into a slot machine and pulling a lever or pushing a button to spin a wheel, you lose or win depending on where the wheel lands.
Slot machines have many odds of winning, and the odds are printed on each machine. Be sure to read them before you select a machine to play.
Usually, the more money you spend to play, the better your odds of winning are. You may also have better odds of winning smaller payouts than a jackpot prize.
Some FAQs you might have
1. What are the payout percentages and house edges?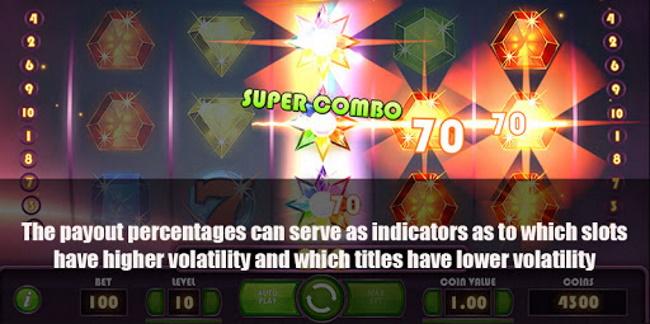 These two terms are the core of gambling terminology to be familiar with before you head out and wager your cash, and also before you look into the odds and chances of specific casino games.
Essentially, the house edge and payout percentage are the aspects where the casinos make their money. The house edge is the term for the percentage of each player's original bet that goes into the casino's pocket – that is, the profit of the house.
By understanding a certain game's house edge, players can better judge the odds of that game, and decide where to put their money. Some casinos pay out 95 cents of every dollar, making their house edge 2.5%, and while every single detail is not necessarily important, the average house edge is between 2-3%. This means anything higher than that may not give any profit to the player.
The payout percentage is used to refer to slot machines and other similar casino games and is essentially the same as the house edge.
2. Are winning casino games all about luck?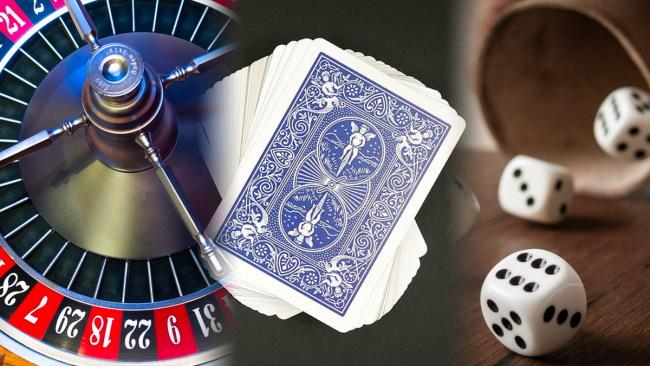 All casino games are played on luck, and many games are based on luck. In some games, however, there is also some part of the strategy involved. Although there is no game that you can win using strategy overcoming the house edge, there are games where you can reduce the effect of the edge by playing the "right" way.
3. Which are the best games to play?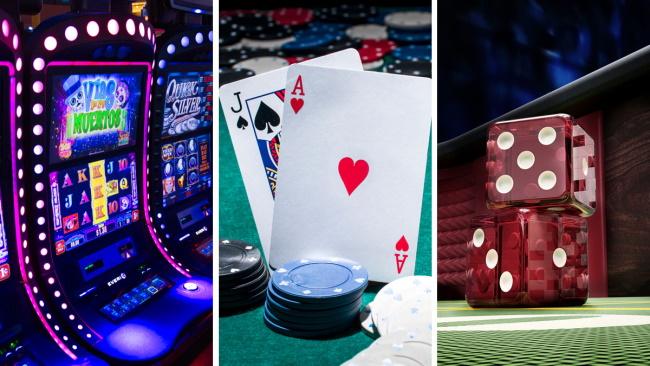 There is a big debate that the "best" games to play are those with a low house edge, as these should cost you less money in the long run, but it's finally the preferences of the individual. If you want to try and make money as long as possible, then the low-house edge games probably are the most suitable. But if you are playing for a big jackpot win, however, the slots might be the best fit. You may also consider that the best games are simply the ones that you enjoy the most.
4. Are casino winnings taxable?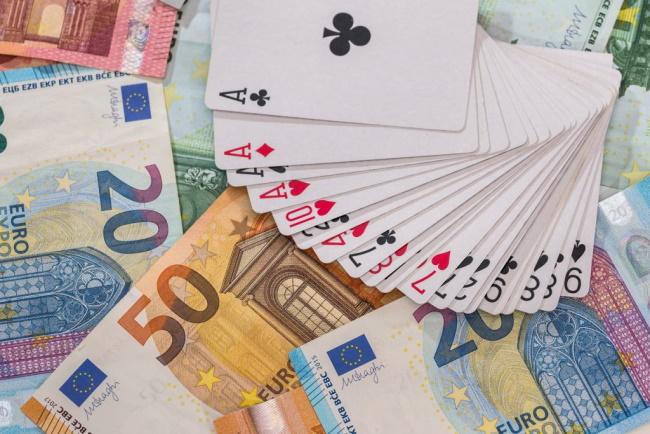 Casino winnings could be taxable in some parts of the world, but not in many countries. It may also depend on whether you are a resident of the country you are playing in or visiting from outside. Other factors could be the amount won, and whether you are playing online or at a land-based venue. If you won a large amount then you should probably take advice from a qualified tax expert about the tax liability you may have.
5. Should I use a betting system to increase the odds of winning?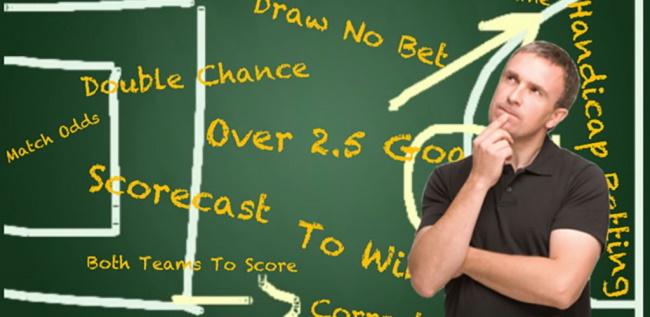 Many casino experts will tell you that you should not have a betting system. This is perfectly valid advice actually, as no betting system will improve your chances of winning and some systems may lead you to lose more. We don't believe there is anything particularly wrong with using them though. This will help you understand that they can't overcome the house edge and you are aware of the potential drawbacks.
6. Can I get addicted to casino games?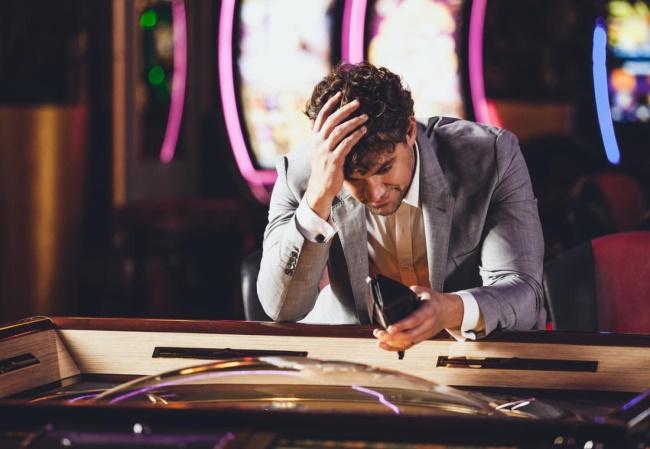 Some people would make you believe that if you start gambling, of any kind, you are going to eventually end up getting addicted and losing all your money. This is simply not true. Casino games mostly can be addictive, but it's by no means certain that you will get addicted. It is important that you are aware of the risks though, and that you gamble responsibly. If you have control over yourself and have strict rules on how you play you will not get addicted to it. Even if you have a fear that you might be getting addicted, you should stop immediately and seek help.
7. Are online casinos legal?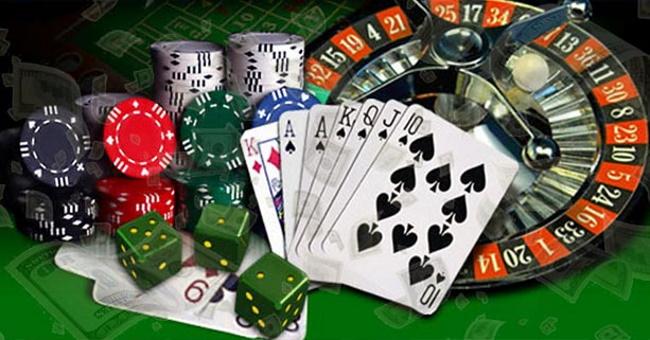 Most online casinos run entirely within the guidelines of the law. However, there are no international laws that apply to online gambling in every single place in the world. Different countries have laws relating to online gambling. So the authenticity of online casinos will depend on where they are located and also where you live. Before playing at an online casino you should check that it is licensed in a jurisdiction where it can run legally. You should also check that your local laws do not prohibit you from gambling online, although this rarely happens.
8. Do online casinos offer fair games?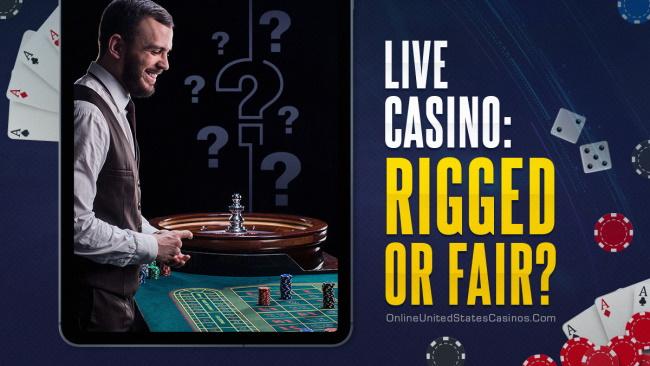 Frankly speaking, yes they do. Most online casinos provide completely fair games, using random number generators (RNGs) they produce the results. These RNGs are computer programs that ensure the outcomes of games are random, which means that players can expect similar results to the ones they could expect in a live casino.
But is also true that, unfortunately, a few online casinos manipulate results to give them an unfair advantage, but these are a few. They are relatively easy to avoid too.
9. Is my money safe at online casinos?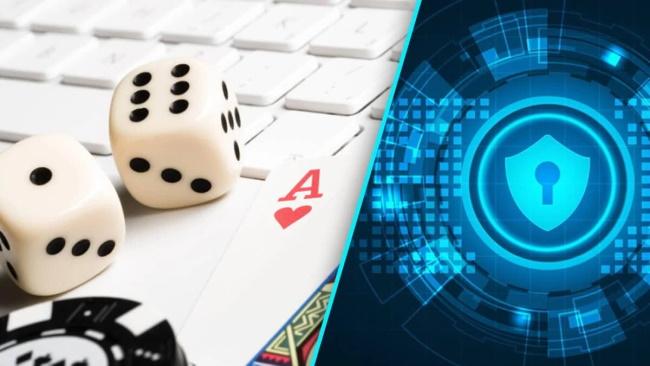 Some online casinos shouldn't be trusted, but your money is perfectly safe at most casinos. The top-rank online casinos, such as the ones that we recommend, are operated by reputable and trustworthy companies and governed by regulated bodies. They will keep your deposited funds safe, and pay out any winnings within a restricted timeframe.
10. How do I deposit and withdraw money?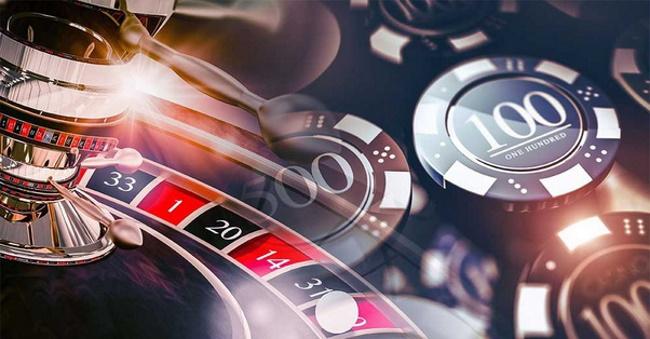 You might have a few different options for depositing and withdrawing. Credit cards and debit cards are the most commonly accepted model of payment in most places, and these tend to be the most popular options. E-wallets like Skrill, PayPal, and Neteller are also widely accepted, although this may depend on where you live. Other options include money transfers, bank transfers, and checks.
The exact method for depositing and withdrawing will be different from one casino to the next, but they are generally quite straightforward.
11. Which online casino should I use?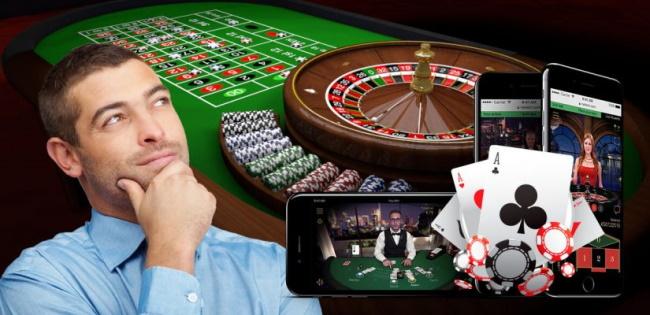 There is no straightforward answer to this question. As there is no single online casino that could be definitively described as the best one to use. It depends on several factors. If you live in the United Kingdom, for example, the best casinos for you will not necessarily be the same as for someone who lives in the United States. Any personal preferences or specific requirements you have, you can consider that too.
The most important thing is to make sure that you use a reputable and trustworthy place to play. For this, you can visit our casino page where we recommend the most popular and reliable casinos.
Synopsis
These tips will help you make informed decisions in making bets at a casino, but remember that the house always has the advantage. The more often you bet, the higher your chances of losing are.
There's a difference between not winning and losing. You can enjoy a casino and accept that it will cost you some money to be there. After all, you'll spend money if you go to an amusement park, too.
But be sure to walk into the casino with a dedicated budget of how much money you are willing to lose, and never cross that line.