Visit Virgin Mary Bar In Dublin With No Booze
Don't laugh at this Virgin Mary Bar in Dublin bar. Seriously this bar is a non alcohol bar launched by Vaughan Yates and his business partner Oisin Davis. Named as the Virgin Mary Bar in Dublin, it is Ireland's first alcohol-free bar. Located in what was once a furniture shop on Capel Street, the stylish bar seats 30 and offers a selection of non-alcoholic cocktails, beers, and wines.
Table of Contents
The Drinks At Virgin Bar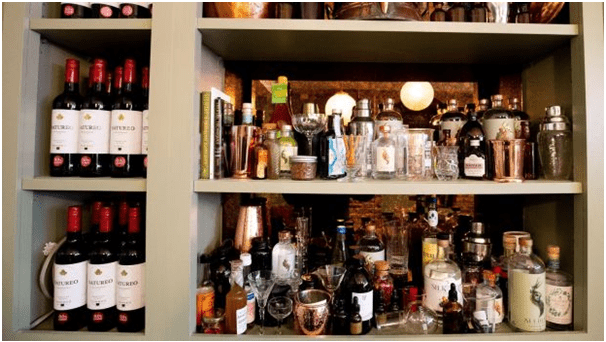 According to Irish Times, Yates and Davis are veterans of the drinks industry and previously collaborated on Poachers, premium Irish tonic water. They were inspired to set up The Virgin Mary after noticing both a growing appetite for non-alcoholic drinks and a gap in the market for an alcohol-free venue.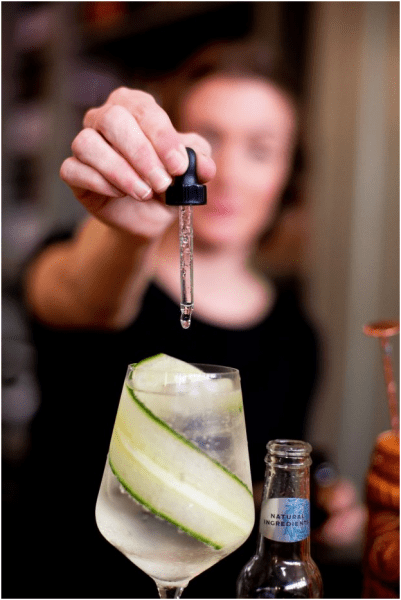 At the bar, the award-winning Anna Walsh devises a number of bespoke non-alcoholic cocktails. Walsh had made non-alcoholic cocktails before, but this was her first time creating a full menu. Without alcohol at her disposal, she was forced to experiment and play around with different flavours. Many non-alcoholic cocktails can taste like sugary facsimiles of the real thing.
Both Walsh and Yates were keen to avoid clichéd mocktails and create drinks that tasted "grown-up". The result is a range of cocktails designed to emulate the taste and mouthfeel of alcoholic drinks. The bar's Virgin Mary is a hot and spicy non-alcoholic surrogate for the Bloody Mary. Meanwhile, the Cedar's Spritz is a refreshing alternative to a gin and tonic made with non-alcoholic gin and sparkling wine.
There is also a selection of non-alcoholic beers with Mikkeller's Drink in the Sun coming highly recommended. The bar also serves Raven Nitro Coffee on tap. The coffee is poured from a stout tap and mimics both the texture and appearance of Guinness when served chilled in a glass. Yates' own go-to drink is a newly launched non-alcoholic aperitif called Everleaf, which tastes bitter and deceptively boozy. In other words, there are drinks to cater to every palate.
See also: Celebrate National Burger Day with Ten Best Burgers to Enjoy in Dublin
Why The Need For a Non Alcoholic Bar In Ireland?
In an interview with the Guardian newspaper, the bar owner said that drinking culture which was from birth to death, baptism to the funeral, and part of the lifestyle is changing. People are becoming more aware of what they're consuming. About a quarter of Irish adults do not drink alcohol and are fed up with a limited range of sweet, fizzy drinks in traditional pubs, he says, and some of those who do drink alcohol were open to socialising without the hard stuff.
Yates, who is from Burton upon Trent, and his business partner Oisin Davis, who was born in New Jersey to an American father and Irish mother, are confident about this bar as Alcohol consumption has fallen by about a quarter – from the equivalent of 14.2 litres of pure alcohol per person in 2005 to 10.9 in 2016 – according to the World Health Organisation. The figure dipped again in 2017 by 1.4% compared with the previous year, according to the revenue commission.
Stats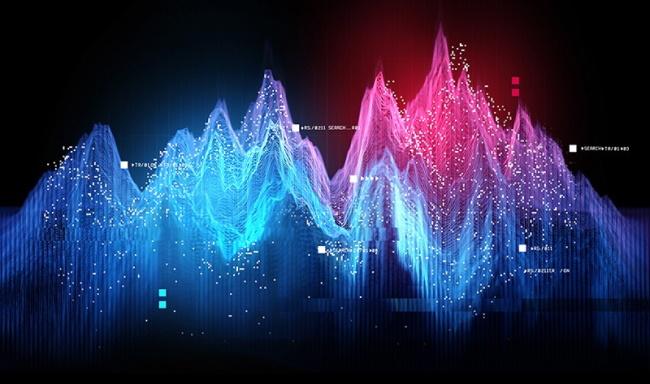 A 2016 survey by the European School Survey Project on Alcohol and Other Drugs showed a steep fall in underage drinking, shunting Ireland from 8th to 28th out of 33 countries. There are 17% fewer pubs now compared with 2005 – an average of two closures a week, according to the Drinks Industry Group of Ireland.
Some of this reflects austerity from the economic crash plus a shift towards drinking at home. The Alcohol Action Ireland group says, however, that addiction, binge drinking and alcohol-related health harm remain far too high. Therefore moderating alcohol consumption seems to match a generational shift, which has seen the proliferation of coffee shops and gyms and aspirations to eat less meat.
The government has stiffened enforcement of drink-driving laws and moved to put cancer warnings on alcohol labels. Alcohol-free bars have struggled in other countries but Ireland seems ready for the concept, according to Yates.
The Virgin Mary Bar In Dublin Timings
Open from 4 pm to 11 pm each day, the bar aims to recreate the buzz and atmosphere of any other late-night venue with "lighting, music, and conversation". Note that this bar doesn't accept cash.
This Virgin Mary Bar in Dublin is mostly visited by people who don't want to consume alcohol but still want to have a good time like pregnant women or people who abstain from alcohol for religious reasons. Also, the bar will appeal to drinkers who just want more options when it comes to places to socialise with friends. Visit this bar now at 54 Capel Street, Dublin.
Conclusion
The Virgin Mary Bar in Dublin is a bold and unique initiative that cleverly responds to an emerging trend of health-conscious consumers and those desiring social experiences detached from alcohol. The masterminds behind the concept, Vaughan Yates and Oisin Davis, have identified a growing gap in the market and have successfully capitalized on it. The bar not only offers a wide selection of flavorful and innovative non-alcoholic cocktails, beers, and wines, but also creates an inviting atmosphere that recreates the traditional bar experience without alcohol.
Anna Walsh, a key figure at The Virgin Mary Bar, has been instrumental in crafting a distinctive menu, which far surpasses the usual 'mocktails' and instead offers 'grown-up' beverages, designed to emulate the taste and texture of alcoholic drinks.
While the alcohol-free bar model has struggled in other countries, the steady decline in alcohol consumption in Ireland and the cultural shift towards healthier lifestyle choices suggest that The Virgin Mary Bar is timely and has tapped into a cultural moment. This venue serves not only those who choose not to consume alcohol but also caters to individuals who are seeking a more diversified and healthier range of beverage options in their social outings.
Operating from 4 pm to 11 pm, The Virgin Mary Bar has all the components of a traditional late-night venue, including lighting, music, and conversation, offering a safe and enjoyable space for everyone, regardless of their drinking preferences. The decision to operate a cashless system also aligns the bar with modern consumer preferences and enhances the overall customer experience.