6 Cheapest Broadband Deals In Ireland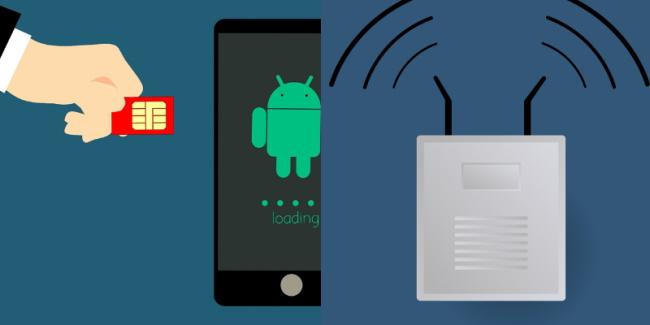 Irish punters have gala time over the internet playing video games, slots at online casinos, or watching any sports be it the Irish Rugby or any cricket or football match. Most of the users have good internet broadband deals to have all smooth game-playing sessions. A 2017 survey of broadband usage in Ireland by Comreg found that the average spend on a landline and broadband bundle was €59 a month. Also, it found that over 26% of households were spending more than €71 a month on phones and broadband.
Table of Contents
But there are many cheapest broadband deals available with top telecom providers which can keep things moving online and having some money to save as well. With the cheaper broadband providers paying an average of €708 a year could save as much as €288 in 12 months by switching broadband and landline.
According to a survey by ComReg in 2017 Eir was still the biggest fixed broadband deals provider in Ireland with 45% of total fixed broadband subscriptions, Virgin Media (formerly UPC) had 24% of subscriptions. Vodafone had 13% and Sky Ireland had 15% of the market share. subscriptions. Comreg is the Commission for Communications Regulations.
Here find the six cheapest broadband deal in Ireland and their prices to help you pick the best. These offer unlimited broadband data and unlimited anytime phone calls to landlines. All speeds are at least "up to" 100Mbs though the actual speed will depend on your phone line in most cases. But note that these deals are usually only available for new customers only.
Six Cheapest Broadband Deals In Ireland:
1. Eir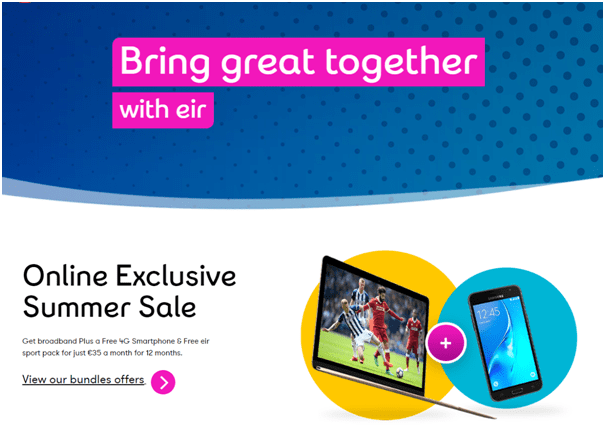 Eir currently has a broadband deal and phone bundle working out at €420  in year one.  With unlimited downloads with a fair usage cap of 1000Gb and free anytime calls to Irish landlines and mobiles. The usual price is high €76 a month but this is reduced to €35 for the first 12 months.
This Eir bundle also includes free calls to UK landlines as well as Eir Sport. It is a 12-month contract – so you can switch again without penalty if you want to when the price rises to €76 a  month  You can see more details of this bundle from Eir here.
2.  Pure Telecom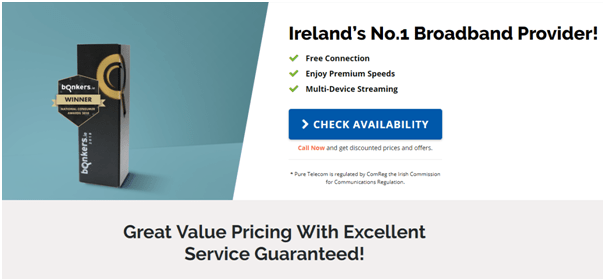 Pure Telecom has a fiber and phone bundle costing €444 in year one.  The monthly charge is €50, reduced to €24 for the first 6 months. They use the Eircom fibre network and so the availability and connection quality etc. should be the same as Eir. Also anytime landline calls are included and get speeds of up to 100Mbs depending on line and location. This deal is for an 18-month contract. For more details click here.
3. Vodafone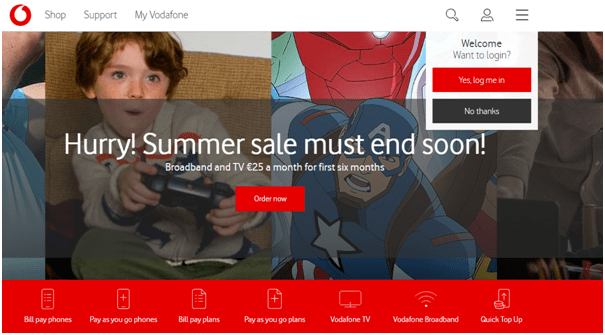 Vodafone has a broadband bundle priced at €450 for the first year. With broadband speeds of up to 100Mb  and unlimited downloads with 1 Tb fair usage ca) and unlimited calls to Irish landlines. Vodafone's bundle costs €50 a month (reduced to €25 for the first 6 months). It is an 18-month contract.  Also, you can have add on free calls to mobiles for an extra €60 over year one. Click here for more details.
4. Virgin Media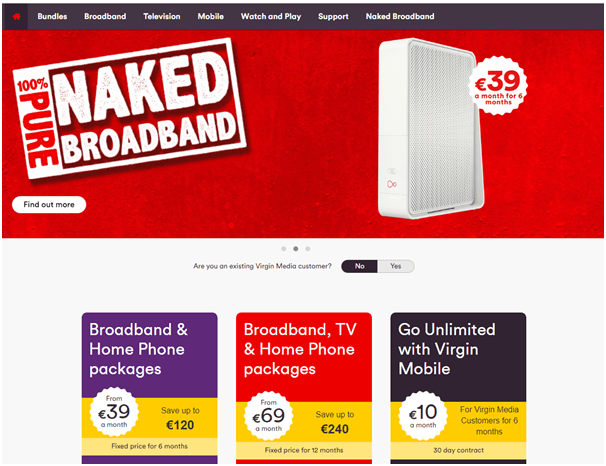 Virgin Media is only available in larger cities and towns and has a broadband and phone bundle with up to 240Mb speeds anytime calls to Irish landlines and Irish mobiles, plus 400 minutes to 22 countries abroad. Priced at €59 a month and reduced to €39 for the first 6 months this would cost €588 in the first year with a12 month contract). Click here to get more details and sign up.
5. Digiweb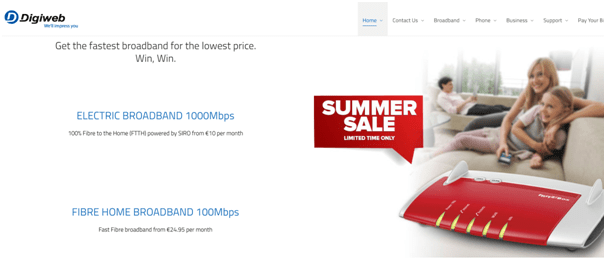 Digiweb has a fibre broadband bundle with speeds up to 100Mbs and  "unlimited" anytime calls to Irish landlines and mobiles as well as UK landlines and mobiles. It costs €49.95 per month which works out as €599.40 in year one.  There is a limit on calls but it's pretty big  6,000 to Irish/UK landline numbers and 1,500 minutes to any Irish/UK mobiles per month. Anything over that will be charged for. Click here for more details. Digiweb bundle includes 6000 minutes per month of calls to Irish and UK landlines Plus 1500 minutes of calls to UK/Irish mobiles.
6. Sky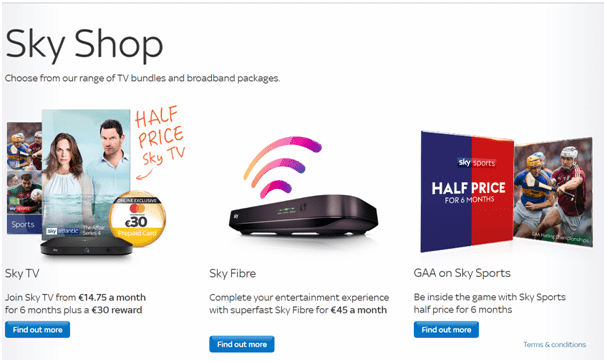 Sky has a broadband and phone bundle (TV subscription not required) with speeds of up to 100MB and anytime calls to Irish landlines and several international destinations. It costs €62.50 a month with the first 12 months at €52.50 working out at €680 in year one including equipment charges. Click here for more details.
Sky package also includes free anytime calls to landlines in these countries Austria, Australia, Belgium, Canada, Czech Republic, Denmark, France, Germany, Greece, Hungary, Italy, Luxembourg, Netherlands, New Zealand, Norway, Spain, Sweden, Switzerland, UK, and USA (also includes calls to mobiles in Canada and USA). This would be a big attraction for people with friends and family living overseas.
You can check current broadband prices and availability in your area on the very useful Switcher. ie site. All the plans and prices are subject to change.
Conclusion
In Ireland, broadband usage is popular among punters who enjoy online gaming, slots at online casinos, and watching sports events. A 2017 survey by Comreg revealed that the average monthly spend on landline and broadband bundles was €59, with over 26% of households spending more than €71 per month. To help customers save money, various telecom providers offer affordable broadband deals. The six cheapest broadband deals in Ireland are offered by Eir, Pure Telecom, Vodafone, Virgin Media, Digiweb, and Sky. These deals include unlimited broadband data, unlimited landline calls, and speeds of at least 100Mbps. It's important to note that these deals are typically available for new customers only.