Celebrate National Burger Day with 10 Best Burgers in Dublin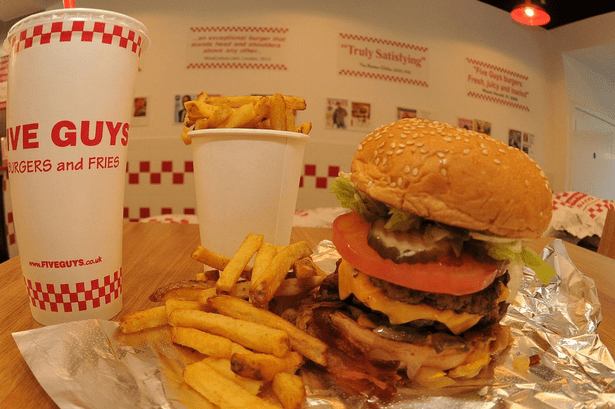 Who doesn't love Burgers? Be it Hamburger, Cheese burger, Patty, Chicken Burger, Rice burger or Veggie burger its favourite of all. As August 25 is the National Burger Day here are the ten best burgers that you can enjoy in Dublin.
Location: Various places in Dublin
Phone: 01 559 9532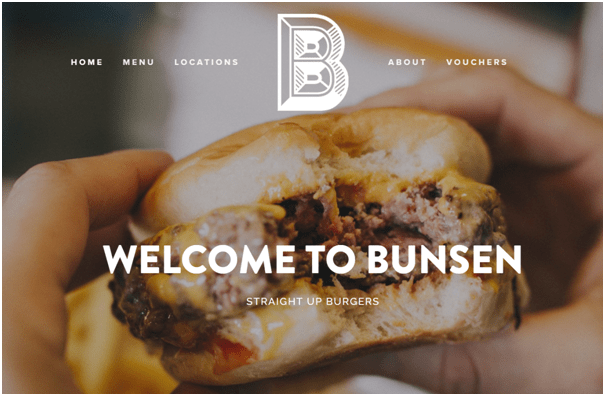 Bunsen is the best place for Burgers in and around Dublin. The burgers are simple, brilliantly built with brioche-style bun, the patty a smooth, umami-friendly fix that sets a little juice drizzling down the fingers. Turnover is quick and space can be cramped, but Bunsen is the standard by which all burgers in Dublin are measured. There are excellent gluten-free options, too. You can enjoy Hamburger at €6.95, Cheese burger at €7.45 and have toppings of pickle, onion, lettuce, tomato, ketchup being mustard or mayo. Also have drinks and fries as a combination.
Location: 51b Dawson Street, Dublin 2
Phone: 01 679 8814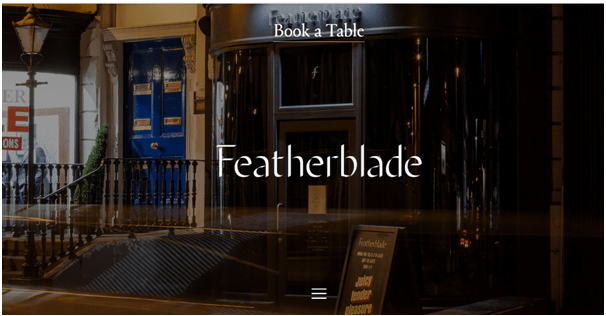 Featherblade offers some awesome burgers in its minimal lighting and matt black table tops. As their menu changes with the produce of the time, the only permanent items are Featherblade Steak, House Smoked Burger, Sides & Sauces. You can enjoy lightly smoked patty, gooey bearnaise sauce and a thin layer of caramelised onions as the 'House Smoked burger' deftly mixes strong flavours Featherblade's beef dripping chips (€3.50) are a good side note for mopping up the bearnaise, if a little salty.
The starters are Pork Belly w/ Apple Fennel Ketchup, Celeriac, Crackling €9 and Lambay Island Crab w/ Avocado, Pickled Kohlrabi, Toast €10
For sides you can have Beef Dripping Chips, Roasted Sweet Potato, Creamed Spinach, Truffle Mac n' Cheese, Charred Broccoli, Rocket & Parmesan with Whiskey Peppercorn, Bearnaise, Herb Garlic & Chilli sauces.
Location: 7 Strand Road, Bray. Co. Wicklow
Phone: 01 538 1000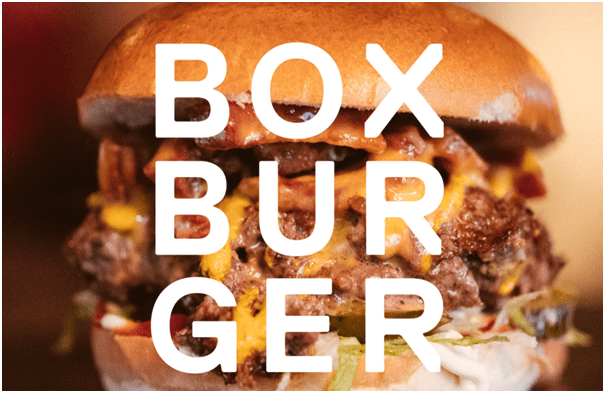 Box Burger's creations start simple, with a moist, brioche-style bun, followed by a thick, juicy patty and ridiculously melty cheese. You can add a no-nonsense side of fries for a tenner in total, and fancy options include a beef and Clonakilty black pudding patty. The mothership is in Bray if you fancy a Dart trip.
Location: George's Quay
Phone: 016770626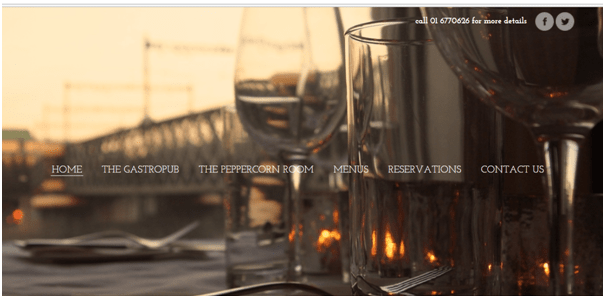 The Workshop is a reboot of Kennedy's Pub beside Tara Street dart station, and this beastie bends the knee to the heritage. 'Kennedy's Burger' is a thick and firmly packed lump of meat , with a smart and simple twist in the toppings. You can choose your cheese and the patty is topped with shredded lettuce, a big slice of tomato, thinly cut gherkins and a few spoons of bearnaise. It's a big bite, but it comes together brilliantly in the end, and you can take it over the top by adding smoked bacon for an extra euro. All come from Irish farmers be it all meats, fish and poultry therefore served at the workshop are Irish. The basic price starts from €13.50 with chips. Click here for full menu.
Location: Various
Phone: +353 1 707 1858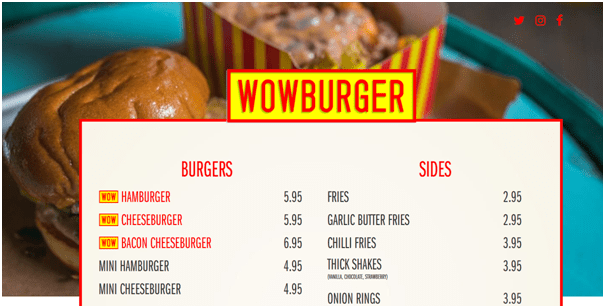 WOW offers a retro diner layout, with bold yellows and reds setting the scene for moist and tasty burgers served with crisp lettuce and a tangy house sauce. On the plus side, toppings are free. With great variety you can found Wow burgers at various locations in and around Dublin. The price of Hamburger, Cheese and Bacon start from €5.95.
Location: CHQ Building, ISFC, North Dock, Georges Dock, Dublin 1, Co. Dublin, Ireland
Phone: +353 1 672 0010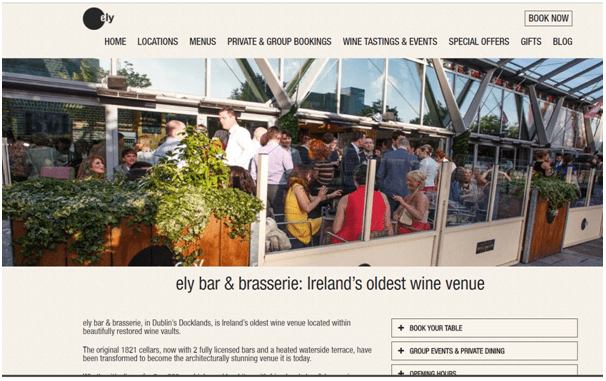 Ely offers an organic 'Burren beef burger' with smoked scamorza cheese. Found deep within the vaults of Ely's fancy food & wine emporium in CHQ, this is a simple but classy burger served with tomato, lettuce and a lightly-buttery brioche bun held in place with a skewer. It's moist, holds together well in the hand and the cheffy depth of flavour is richly complemented by the stringy cheese. Along with a small bowl of fries, the chilli-infused pickle is a nice touch on the side, and the beef comes from Ely's organic family farm in the Burren itself.
Organic Burren beef burger with smoked scamorza, beef tomato, onion, baby gem, smoked mayonnaise and added organic Burren bacon €2 costs €18.
Location: Food Court 11, Liffey Valley Shopping Complex, Fonthill Road, Clondalkin, Dublin 22, D22 P2P0, Ireland
Phone: +353 1 623 9144′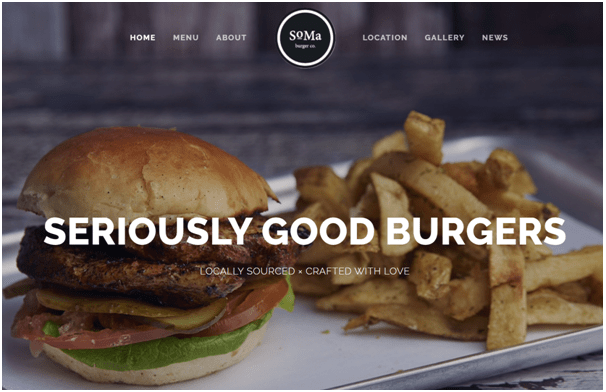 At SoMa you'll find shoehorned into the food mezzanine alongside Burger King and KFC in Liffey Valley. Expect a fairly straightforward take on the American classic here, but the execution is really good. Take a decent brioche bun, don't smash the patty together, add melty cheese gherkin, tomato and lettuce are optional. The Classic burger is Brioche bun, signature sauce, tomato, lettuce, gherkin, onion costing €9.25
Location: Units 2–3 Drury Street Car Park, Drury St, Dublin Southside, Dublin Ireland
Phone: +353 1 679 9009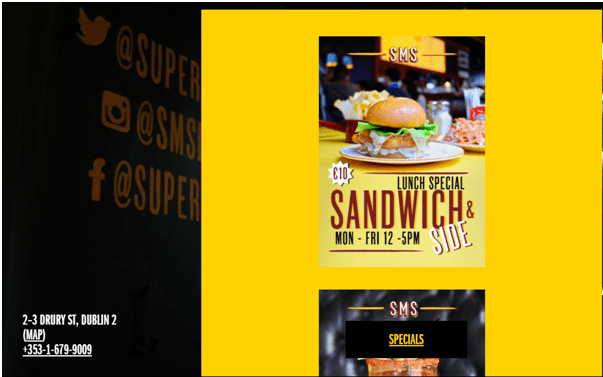 Super Miss Sue is Dublin's homage to the traditional Italian chipper and the unusual in that it doesn't do beef, but it does do a Moby Dick served with chicken. The former bundles a thick fillet of battered cod between a brioche-style bun with sparing iceberg lettuce and a few scoops of its sharp, in-house tartare sauce. Click here for the full menu
Location: Various
Phone: 01 538 0800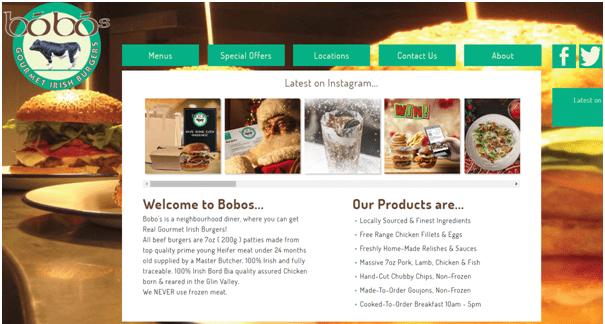 At three locations in Dublin, BóBó's offers 200g patties with a shedload of variations on the theme. With 'Bó' the Irish for 'cow' and hot red milk churns hung as lampshades overheard, it's an obvious but likeable localisation of the American diner. Bobo's is a neighbourhood diner, where you can get Real Gourmet Irish Burgers! All beef burgers are 7oz ( 200g ) patties made from top quality prime young Heifer meat under 24 months old supplied by a Master Butcher priced at €6.95. Click here for complete menu list.
Location: various places
Phone: +353 1 532 5912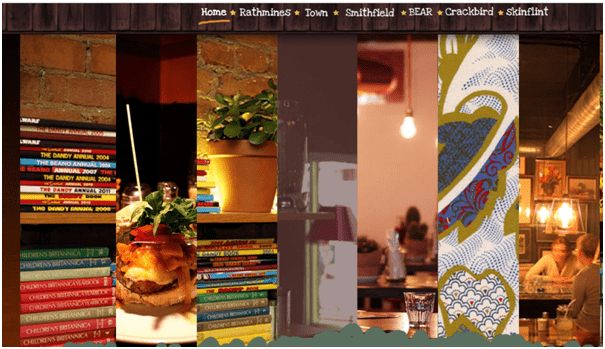 Jo'burger is one of the first Dublin joints to reboot the burger with love the burger be the burger slogan, long before hipster franchises rolled into town and with craft beers or cocktails to hand, the atmosphere ramping and there's no better spot to kick a night off with friends. Choose your style, add the toppings, with few bush fries at €3.95 a good burger with €9.45.
Now enjoy your best burger and celebrate the Burger day with friends and family. You can gift a burger as well. Yummy!