Lucky Leprechaun's Loot Review
Let's play Lucky Leprechaun's Loot and find heaping pots of gold. Lucky Leprechaun's Loot will enchant you with its great gameplay and generous free spins. This game's theme is based on the Irish fairy man called the leprechaun. Legend has it that the leprechaun is the guardian of a pot of gold found at the end of the rainbow. Lucky Leprechaun's Loot will help you find your pot of gold with generous wins and free spins.
Table of Contents
Pros and Cons :
Pros
Engaging Irish-themed atmosphere.
Bold and colorful symbols.
Potentially a lucrative jackpot.
Wild symbol with a multiplier.
Cons
Lack of unique theme.
Limited bonus features.
Standard gameplay mechanics.
Potential for high bets.
The Gameplay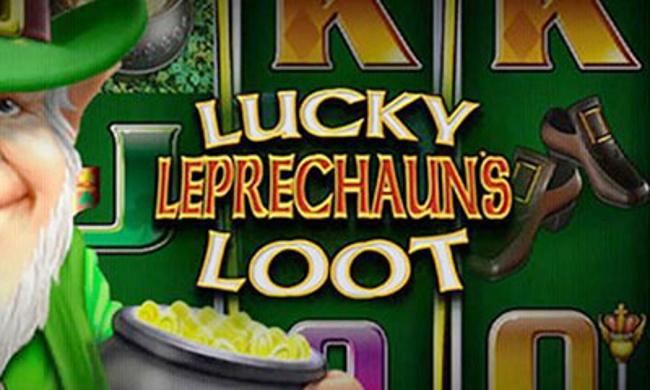 1. Explanation of the game's layout and structure:
Lucky Leprechaun's Loot follows a typical online slot layout. The reels are adorned with bold and colorful symbols, creating an immersive Irish-themed atmosphere. When the reels are spun, there is a magical feel accompanied by a xylophone soundtrack, adding to the overall experience.
2. Overview of pay lines and betting options:
Lucky Leprechaun's Loot features 5 reels and 50 fixed pay lines. Players can start their quest for a pot of gold by adjusting their bets. The minimum bet per line is usually $0.01, resulting in a base cost of $0.50 per spin. However, players have the option to increase their bets up to a maximum of $50, allowing for a thrilling high-stakes experience. The number of coins per line can also be set to adjust the wagering amount. Players can manually spin the reels or choose the autoplay option for automatic spins.
3. Description of special symbols and bonus features:
Lucky Leprechaun's Loot offers special symbols and bonus features to enhance gameplay and increase potential winnings. Here are some key features:
Lucky Leprechaun Symbol: Landing a Lucky Leprechaun symbol on each of the game's five reels can result in a maximum regular jackpot of 500 times the player's stake. Additionally, smaller prizes are awarded for any 3-of-a-kind combinations.
Gold Coin Wild Symbol: The gold coin symbol acts as the Wild in the game. When it appears on a winning pay line, it doubles the value of that line. This symbol can substitute for other regular symbols to create winning combinations, enhancing the chances of winning.
It's important to note that the specific details and features of Lucky Leprechaun's Loot may vary depending on the specific version or variation of the game. Players should refer to the game's rules or paytable for accurate information on symbols, payouts, and bonus features.
Bonuses and Promotions
Lucky Leprechaun is an incredible slot game because of its bonuses and promotions that can aid players in improving their chances of winning. Some of the major bonuses, as well as promotions that are generally found in this game, contain:
Free spins: Players can easily earn free spins by generating specific symbols on the reels. These free spins can be then utilized to spin the reels without wasting any of the player's specific credits.
Bonus rounds: Collecting certain symbols on the reels can generate a bonus round, where players can definitely catch extra credits or even other bonus prizes.
Wild symbols: Wild symbols can be replaced with other symbols on the reels, helping players to define their winning combinations more conveniently.
Scatter symbols: Scatter symbols can help in earning players extra credits or even create bonus rounds.
Progressive jackpots: There are certain versions of Lucky Leprechaun that provide a progressive jackpot. In this jackpot, a minute amount of every percentage bet is added to an ever-increasing jackpot. Players can win this jackpot by generating quite specific landing combinations of symbols on the reels.
It is noteworthy to mention that these bonuses as well as promotions might differ based on the version of the game as well as the online casino or even the platform you are experiencing it on.
Features of the Game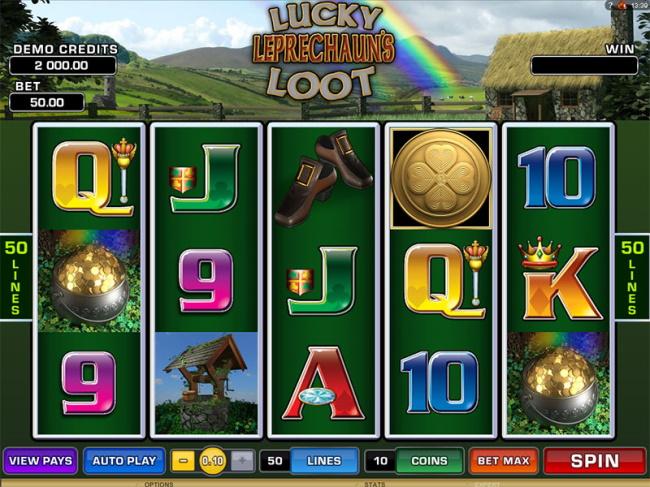 The Irish-themed atmosphere with captivating visuals.
5 reels and 50 pay lines for ample winning opportunities.
Wild symbol substitutes and doubles win.
Lucrative jackpot potential.
Enchanting xylophone soundtrack.
Autoplay option for convenient gameplay.
Although the theme of Lucky Leprechaun's Loot is one that has been done time and time again, Microgaming has at least gone to great extents to make the slot stand out from the Irish-themed crowd. The visuals are more "effective" than in similarly-styled slots, with the 3D graphics used for both the background and the symbols really giving the game a great appearance.
The slot's background displays a traditional stone cottage set in a verdant field, with a rainbow disappearing into a mountainous horizon providing players with a taste of authentic Ireland. The symbols are a mix of classic Ace through 10 playing card symbols and Leprechaun-based iconography, including golden shamrock coins, purses, and the titular Leprechaun's pointy shoes.
In terms of sounds and animations, nothing will really blow people away in Lucky Leprechaun's Loot. The background music is a traditional Irish jig that is quirky enough to add some ambiance to the gameplay, but the sound effects aren't anything that you haven't heard in other video slots before. The animations are similarly basic and though the winning payline sequences do liven up the game's aesthetic, they don't live up to the promise of its 3D graphics.
Bonus Rounds and More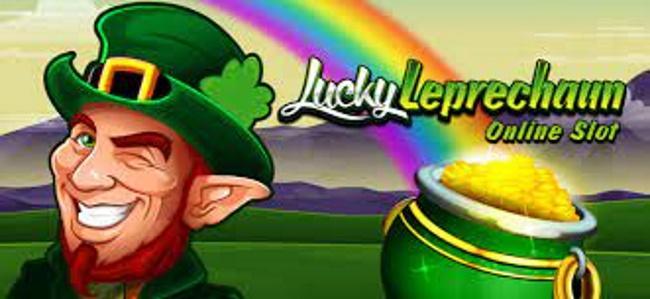 Lucky Leprechaun's Loot offers players just one bonus round – which is quite a good one. Activated whenever three or more Lucky Leprechaun scatter symbols appear anywhere on the gameboard, players will receive 15, 20, or 25 three spins with a 3x prize multiplier.
During free spins, the golden coin symbols continue to double the value of any pay lines that they feature in – meaning a total multiplier of 6x is up for grabs at all times – but the real value comes in the form of a gamble feature that is offered to players when their bonus games have been used up.
Here, you can choose to simply collect their winnings from the free spins for an instant reward, reset their winnings for the feature to zero and start again or gamble the lot on a random prize multiplier. Though the final option can result in a less-valuable 2x multiplier, if they're really lucky players can also snag an incredible 500x multiplier, which will result in the slot's maximum payouts.
Risks and Rewards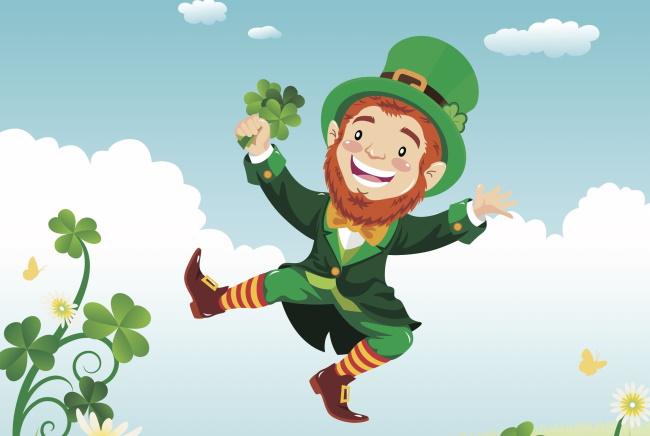 Microgaming has at least attempted to do something unique within the genre and create a more engaging experience for players. The slot's single bonus features offer the potential for huge rewards – and though this always comes with a degree of risk, it is quite often worth the gamble.
Payouts and Winnings:
1. Overview of the game's paytable and symbol values :
Lucky Leprechaun's Loot features a detailed paytable that specifies the values and payouts for each symbol. Players can consult the paytable to understand the specific worth of symbols in creating winning combinations.
2. Discussion of the potential for big wins or jackpots :
Lucky Leprechaun's Loot offers the potential for substantial wins and jackpots. The game may include a maximum regular jackpot of up to 500 times the player's stake. Additionally, landing a specific combination of symbols, such as Lucky Leprechaun symbols, can result in significant payouts.
3. Assessment of the game's variance and potential for consistent payouts :
The variance of Lucky Leprechaun's Loot can affect the frequency and consistency of payouts. The game's variance may vary, with higher variance potentially offering larger but less frequent wins, while lower variance can provide more frequent but smaller wins.
Please note that the actual payout values, jackpots, and variances of Lucky Leprechaun's Loot may vary depending on the specific version or provider. It's recommended to review the game's rules, paytable, and information provided by the respective platform for precise details and numbers regarding payouts and winnings.
FAQs
1. What is Lucky Leprechaun's Loot?
Lucky Leprechaun's Loot is a famous online slot machine game that comprises an Irish theme, filled with brim by a leprechaun, bags of gold, as well as shamrocks.
2. How do I play Lucky Leprechaun's Loot?
To experience Lucky Leprechaun's Loot, you need to first pick your bet size as well as the number of pay lines you desire to activate. Once your bet is placed, you can spin the reels as well as match symbols to earn payouts. The game also contains special symbols such as wilds and scatters that can generate bonus rounds or even free spins.
3. What are the minimum and maximum bets in Lucky Leprechaun's Loot?
The minimum and maximum wagers in Lucky Leprechaun's Loot will completely rely on the online casino where you are experiencing the game. For the specified bet ranges, contact the casino for more information.
4. Are there any special features in Lucky Leprechaun's Loot?
Yes, Lucky Leprechaun's Loot comprises multiple special features, containing wild symbols, scatter symbols, as well as a bonus round. The wild symbol can replace other symbols to generate winning pay lines, while the scatter symbol, on the other hand, can create free spins. The bonus round is generated by setting a specific combination of symbols along with access to players to win even more payouts.
5. Can I play Lucky Leprechaun's Loot for free?
Several online casinos provide the option to experience Lucky Leprechaun's Loot for free in a certain demo mode. This lets players to examine the game and learn the rules along the way without risking any real money.
6. Is Lucky Leprechaun's Loot available on mobile?
It relies on the online casino as there are some who provide a mobile version of Lucky Leprechaun's Loot that can be experienced on smartphones along with tablets. Other casinos might not have a mobile version of this game.
7. What is the RTP of Lucky Leprechaun's Loot?
Although the return to player (RTP) a percentage of Lucky Leprechaun's Loot has not been disclosed yet to the general public. The RTP is the amount of all money bet that is given back to the players over time. The general RTP for these online slot machines is mainly around 96%.
Conclusion
Lucky Leprechaun's Loot is truly a great video slot, but it pales in comparison when played alongside other 3D-enhanced video slots. The graphics might not be special but the features are what make this slot game worth the spin.
The free spins round is no ordinary spins round, it offers a good interaction at the start that you can't find in other video slots. The 3 different progressive jackpots also enhance the gameplay and add more excitement. Give Lucky Leprechaun a spin when you're bored playing your favourite Irish-themed slot game.