Racing Post Tipster Made A Lot Easier To Access Now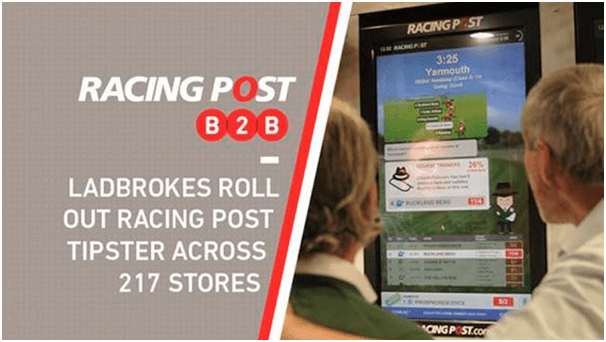 In 2018 Ladbrokes became the first high street bookmaker to roll out the Racing Post Tipster on early price screens in 217 of their stores in the Republic of Ireland and Northern Ireland. The launch followed successful trials at Punchestown Racecourse and the recent installation of a standalone Tipster screen in the Finglas store in Dublin.
Table of Contents
This new deal amplifies the strength of the partnership between Ladbrokes and Racing Post after the bookmaker used Racing Post Sports video and data football content across 2,100 shops during the 2018 World Cup.
What is Racing Post Tipster?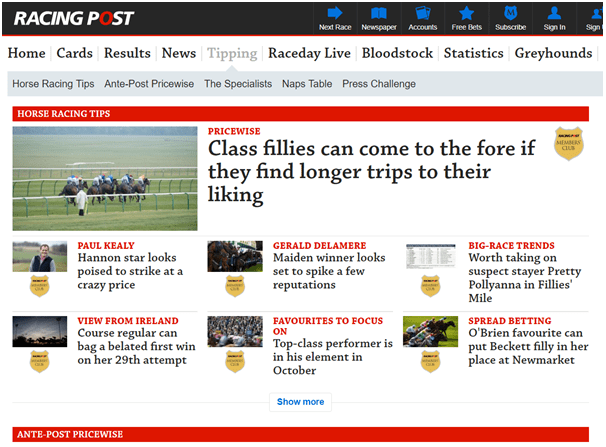 Racing Road Tipster is an online site as well as comes in the app form that works with bookmakers and other commercial customers to integrate Racing Post content into their businesses. They offer enhanced data, editorial content and multi-media solutions covering horseracing, greyhounds, football and other sports that are available in a variety of formats and via different channels for use in both digital and retail.
Also, the Tipster provides top tipping and bets prompting content for every race, every day, in Britain and Ireland. The Tipster is a plug-and-play solution for displaying Racing Post horse racing content in an innovative format. For each race, a selection of 14 top bet prompts will be displayed, which feature alongside a racecard, silks, up-to-date prices and race details.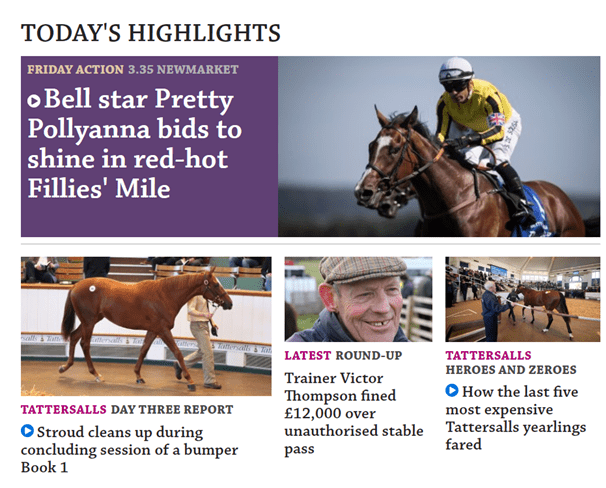 The prompts are generated by expert opinion from the Racing Post Verdict to Spotlights and the ever-popular Predictor, with the ability to be configured by the time of day, the Tipster will support the next event during live racing and scroll through selected races in the morning period with key stats and bet prompting information.
Click here to visit Racing Post
According to the Racing Post Head of Retail Alan Pepperell, there will be ease of access to information now available for customers in-store with Ladbrokes across both the Republic of Ireland and Northern Ireland.
The Punchtowns Racecourse in Ireland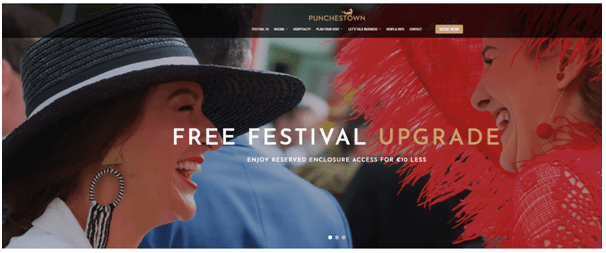 The Punchestown Festival is the major horse racing festival of the Irish National Hunt Season and is usually held annually in April. The Punchestown Festival is held over five days, between Tuesday and Saturday inclusive. It is seen by many as the Irish version of the Cheltenham Festival and is run in a very similar format.
Click here to know more about the festival 2019
The major races at the Festival are the Champion Chase, Ryanair Novice Chase, Champion Hurdle, World Series Hurdle, Herald Champion Novice Hurdle, Tattersalls Ireland Champion Novice Hurdle, Growise Champion Novice Chase, Champion Four Year Old Hurdle, Champion INH Flat Race and the Punchestown Gold Cup. These are some of the Racing Post Tipsters to follow.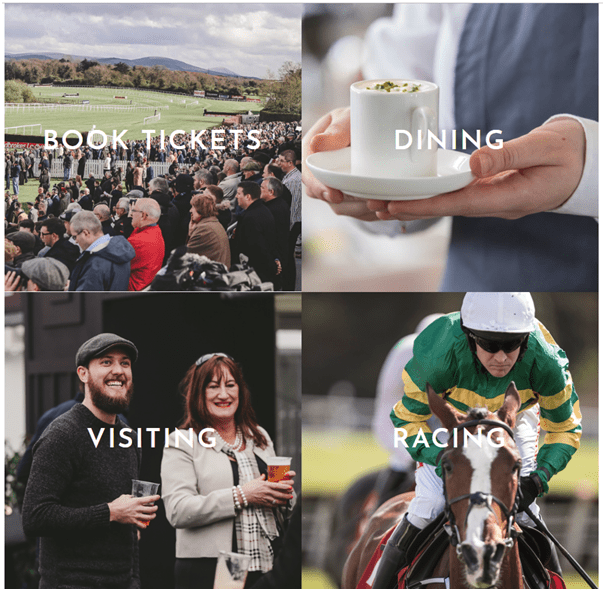 Punchestown is also the home of Ireland's best-known International Three Day Event. Run under the title of "Punchestown International Three Day Event and Horse Show," the annual event incorporates National Showjumping and Showing as well as a Young Event Horse Class.
Punchestown Racecourse is located in the parish of Eadestown, between the R410 and R411 regional roads near Naas, County Kildare, in Ireland. The racecourse itself is right-handed with an undulating hurdle and steeplechase track. The hurdle course is one mile six furlongs in the distance while the chase course is 2 miles. Punchestown Racecourse also has the only cross-country banks course in Ireland.
As well to horse racing, Punchestown hosts several music events, including the annual Oxegen festival, while AC/DC, Bon Jovi and Eminem are among the artists to have played sold-out concerts on the racecourse. In 1982 Rory Gallagher played to over 16,000 people supported by U2, Phil Lynott, and Simple Minds.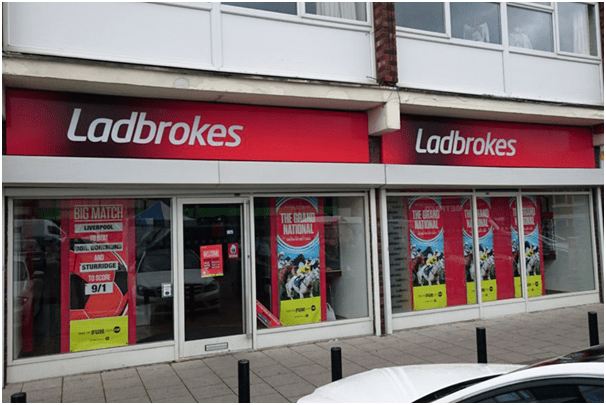 Now that Ladbrokes provides Racing Post Tipster to 217 stores in Ireland Philip Chubb, Head of Retail and Product, Ladbrokes Ireland, expressed his delight at the continued collaboration. The Tipster displays give punters the opportunity to get live content from expert tipsters across every race in Britain and Ireland, meaning customers have more information in store than ever before which will surely help the betting punter to win more. Click here to bet now.
Conclusion
In 2018, Ladbrokes pioneered integrating Racing Post Tipster on screens in 217 Irish stores, a first for high street bookmakers. This move followed successful trials at Punchestown Racecourse and a Tipster screen installation in Dublin's Finglas store. The Racing Post Tipster, an online platform and app, collaborates with bookmakers to offer enriched data, editorial content, and multimedia solutions. The Punchestown Festival, similar to Cheltenham, hosts major races like the Champion Chase and Punchestown Gold Cup. Ladbrokes' use of Racing Post Sports during the 2018 World Cup showcased their partnership's strength. Philip Chubb, Head of Retail and Product, Ladbrokes Ireland, lauded the collaboration's success.