Kama Games-The Largest Social Gaming Platform Adds New Games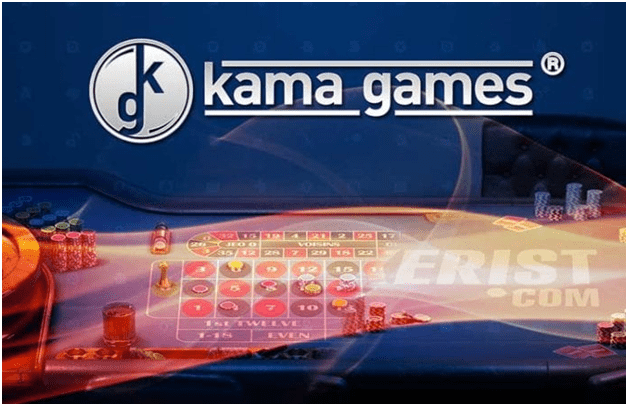 Kama Games is the largest European social mobile poker operator and one of the fastest-growing independent operators in the world. Combining a passion for games and a love of innovation, Kama Games has built a comprehensive, industry-leading portfolio of free-to-play casino games which are played by over 630,000 players every day. The flagship title Pokerist was the number one grossing app in 101 countries on the App Store and one of the top 5 grossing apps in 45 countries on Google Play including Ireland.
Table of Contents
Kama Games' international headquarters are based in Dublin, Ireland and was founded in 2010.
Games To Play – Kama Games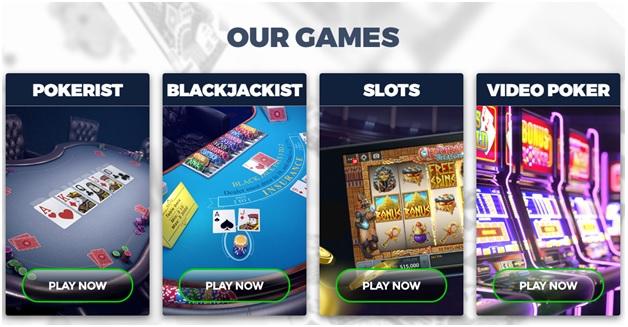 Kama Games' product portfolio includes a variety of casino and recreational game titles. Most of Kama Games' titles operate on a free-to-play business model.
Pokerist
Blackjackist
Slots
Video Poker
Roulettist
Baccarist
Set Poker
Omaha Poker
Split Bet
Craps
Pokerist: Texas Poker – A casino-style version of world-famous Texas Hold'em Poker game for mobile platforms. It was listed as one of the Best Apps of 2012 by Apple and was awarded Top App by Opera in 2012 in the Card Games category. Since 2011 Kama Games' Pokerist: Texas Poker game has consistently featured among the US App Stores' 100 Top Grossing Apps. Pokerist is available for iOS, Android, Bada, Facebook, VK, Odnoklassniki, and Mac.
Roulette, Egg Punch2, Manchester United Social Poker and Manchester United Social Roulette are other interesting games to play.
Following the launch of KamaGames' standalone app in the latter half of 2019, the company has steadily built its portfolio of video poker machines to include popular titles such as Multi-Hand Video Poker, Double Bonus and Joker Poker. The company is happy to report that to date, Deuces Wild, one of the first titles introduced to the Video Poker app, is the most popular machine among KamaGames' expansive user base.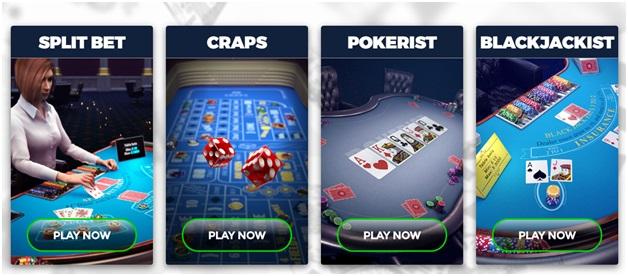 Video Poker has proved itself to be a strong success since its introduction, with a particularly noticeable following in the USA where the majority of players and revenue originate from. The company attributes this success to the app's niche qualities in comparison to other video poker products on the social casino market. For players, the entry point for this game was exceedingly impressive, which KamaGames attributes to the highly original features which the company report are the foundation of this app.
Player retention also stood to be the highest across KamaGames' entire portfolio of social casino titles, along with player engagement in terms of time spent within the game. In fact, 49 per cent of players returned to the Video Poker app following the first day of its installation on their chosen device.
Furthering their commitment to innovation, each new title introduced to Video Poker in recent months has included creative features that ensured unique gameplay for KamaGames' user base. For instance, in Multi-Hand Video Poker, players are able to play up to 25 hands at once, ensuring that only those with laser-sharp focus and keen concentration will emerge from the game victorious.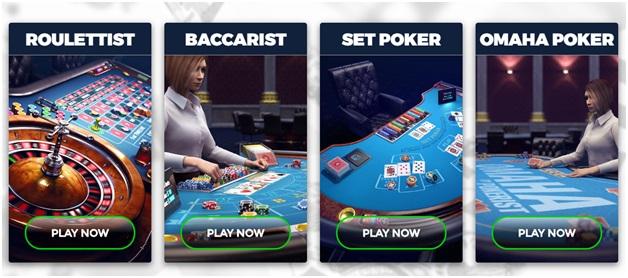 In another recent Video Poker title, Double Bonus, players are offered enticing incentives as a reward for securing superior hands. Players lucky enough to hold a 4-of-a-kind hand in Double Bonus will see a higher payout than in other titles.
1. New Joker Poker Game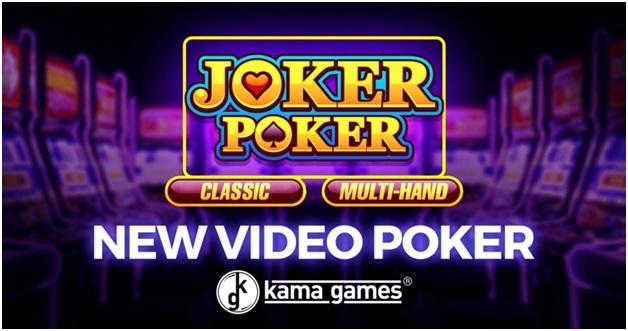 Building on these resounding successes, KamaGames' latest release Joker Poker, saw the versatility of the Joker card put to the test. In Joker Poker, only the players who can strategize swiftly and utilize this card to its full power will triumph over their opponents. Joker Poker closely followed the established formula of Video Poker's previous releases, keeping in line with the themes of originality in terms of gameplay and unpredictability in regard to potential hand combinations and game outcomes.
Created with the versatility of this powerful card in mind, Joker Poker will see a Joker card being added to the deck. The Joker card can be used to replace any other in the deck and with strategists playing on its versatility, know this will result in some strong and interesting hand combinations.
With a Joker added to the deck, players have a higher chance of holding a winning hand. This combined with the ability to play up to 25 hands at once means that the chances of more frequent payouts are increased!
Continuing KamaGames' trend of high-quality design and gameplay seen across the entire video poker portfolio, Joker Poker also features immersive, high-end graphics, ensuring players receive an authentic video poker experience.
To play Joker Poker or any of Kama Games' popular games, download the Pokerist app here.
2. New Game Wheel Party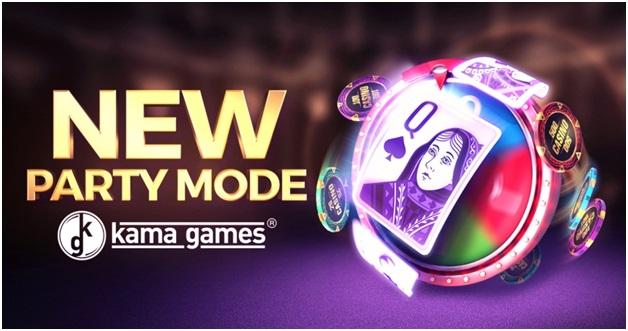 Wheel Party follows the success of Guess Party and Super Party, which expertly introduced KamaGames' players to unique variations of Texas Hold'em poker game they love.
In Wheel Party, players are met with Pokerist's dazzling new spinning wheel, designed specifically to create unique opportunities for big wins.
Thanks to this new and noteworthy feature, players now have the chance to receive a high-value third card following a fortuitous spin of the wheel. Furthermore, the player's new card will not originate from the deck and will be carefully concealed from fellow competitors adding even more elements of the unknown to the game.
After starting the same way as any hand of traditional Texas Hold'em, the unique spinning wheel will appear after the flop has taken place. The wheel is accompanied by individual, expertly crafted symbols that represent the Jack, Queen, King, Ace and Joker cards.
The player's eventual fate, tied closely to which card they receive, is only finally determined by the section of the wheel on which the arrow rests after the spin. In Wheel Party, one spin could tip the balance of luck between victory and defeat.
3. New slot machine Arthur's Camelot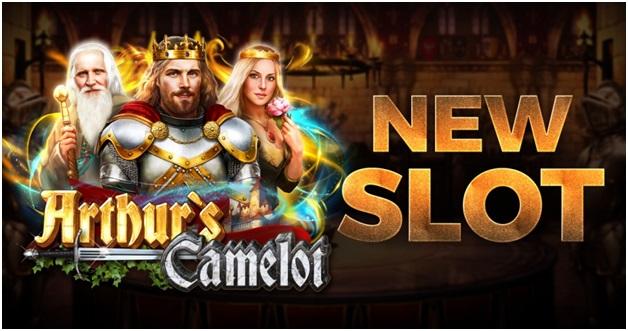 Also added is a new slot machine to join the adventure to help King Arthur seek out the path to Camelot and receive a reward fit for a King in the latest slots game Arthur's Camelot. Arthur's Camelot includes a host of compelling new features including 5 reels, 3 rows, and 20 pay lines. Players on the path to Camelot will be met with two never seen free spin modes – King Mode and Witch Mode! Once two FREE SPIN symbols appear on reel 1 and reel 5, the free spins will commence and a new adventure begins.
The game will always start with King Mode, accompanied by infinite free spins until, at last, the witch symbol reveals herself on the reels. The game will instantly switch to Witch Mode where the number of free spins will decrease after every spin. If the King symbol appears on the reels once again, the game will revert back to King Mode for even more chances to win.
Arthur's Camelot also includes two new bonus games – Sword Bonus and Goblet Bonus. A Sword Bonus tasks players to help a young Arthur to retrieve the mythical Excalibur from the stone and become a legendary King! Once three or more Sword in the Stone symbols appear on the reels, the bonus game begins giving players the chance to choose from three symbols from the tales of Arthur with each symbol containing its own hidden reward.
The Goblet Bonus summons all Knights to the round table, prompting them to raise a goblet to their beloved King Arthur! Once three or more Goblet Bonus symbols appear on the reels, the game will begin. Six goblets will be revealed on-screen, leaving players to pick two and receive their reward.
All of Slots games are available via the Pokerist app which can be downloaded for free by clicking on the following link: https://pokerist.com/play.
4. New Slot Golden Karma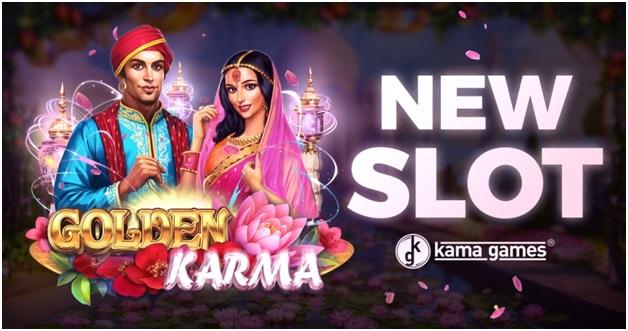 This all-new, exciting Slot will take players on an Indian adventure featuring beautifully crafted reel symbols such as majestic elephants and beautiful Bengal tigers.
The stand-out feature of this bold new Slot is none other than the random WILD symbols. Once a WILD symbol appears on the reels, a chain reaction begins within the game, resulting in two new WILD symbols revealing themselves. This intricate new Slot feature means that one WILD symbol in Golden Karma now creates two more WILD symbols and increases the chances of winning!
Golden Karma goes yet one step further in giving players a higher chance of winning. The more WILD symbols that appear on the reels after the spin, the more double WILD symbols players will receive. WILD symbols will also appear more frequently during free spins, meaning an even greater potential for huge wins!
5. Double Bonus Poker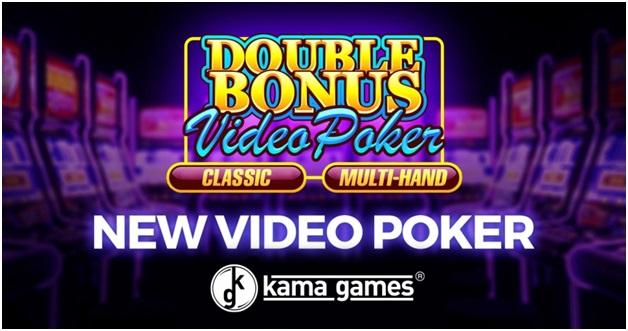 Double Bonus, gives players the chance to double the fun with even higher payouts. Players lucky enough to hold a 4-of-a-kind hand in Double Bonus will now see a bigger payout in this innovative new title, however, this will be balanced with any players unfortunate enough to find themselves with only 2 pairs, getting their payout slashed from 2 – to -1 to just even money.
As with other titles in the KamaGames video poker portfolio, Double Bonus increases the challenge as well as the players' chances of winning, by allowing up to 25 hands to be played simultaneously.
Keeping with the high standards held across KamaGames' entire portfolio, players can expect remarkable graphics that remain faithful to the authentic Las Vegas video poker experience and given the positive response to our video poker machines since their introduction last year, KamaGames will be announcing more video poker game releases throughout 2020.
To play Double Bonus or any of KamaGames' market-leading social casino games, download the Pokerist app here.
6. Other new games and features included are: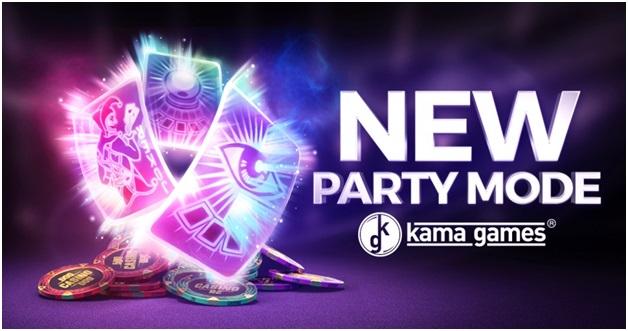 Latest Party Mode:
The Latest Party mode, Super Party promises to be the best yet by introducing a new style of Texas Hold'em played by a unique set of rules – with a super-powered twist. At the start of the game, each player gains a random superpower. Superpowers are distributed secretly and whilst several players at the table may receive the same power, only those who truly use it to their advantage will emerge from the game victorious.
Unique superpowers available will include the ability to view an opponent's cards or even see what cards will appear in the next round. A superpower can also be gaining an extra card that doesn't come from the deck, a duplicate of a card that's already in the hand or even obtaining a Joker card.
Since its launch, Pokerist's Party modes have proven to be a widespread hit amongst players. The unique rules that these modes introduce can create a huge variety of potential outcomes, allowing players to engage with the poker titles they love in a number of interesting new ways. Super Party is available now via Pokerist!
Multi-Hand Poker: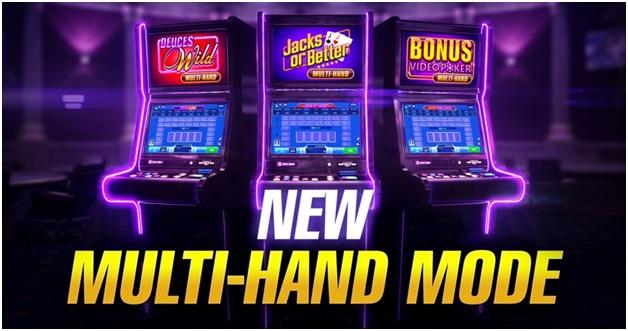 Multi-Hand Video Poker is the latest addition to the standalone video poker app. Multi-Hand Video Poker follows the successful launch of classic Video Poker, our own special tribute to old-world Las Vegas which was a great success with our players in terms of both revenue generated and user engagement. Thanks to its engaging features and striking design, we expect Multi-Hand Video Poker to become the next firm favourite with our players.
Players will need to possess superior skills and a keen concentration as they can play up to 25 hands at once which means that as a result, there is a high chance of winning big and creating some interesting combinations. If you think you've mastered the art of video poker, you may have met your match in this focus-splitting new challenge.
Multi-Hand Video Poker will join other popular titles within the Video Poker standalone app, Deuces Wild, Bonus Video Poker and Jacks or Better. More games will also be added in the coming months to continue to ensure that KamaGames has the most comprehensive video poker product on the market.
Multi-Hand Video Poker is now available via the App Store and Google Play along with KamaGames' complete portfolio of social casino games.
There are various other new slots now available to play with their fantastic apps which you can download all free from app store.

KamaGames are committed to continuing to innovate and create exciting new Slots titles throughout 2020. All of Slots games are available via the Pokerist app which can be downloaded for free by clicking on this link: https://pokerist.com/play.
Kama Games has plans to deliver a number of impressive updates on the Video Poker app in the year 2020. Each update will introduce new machines, features and enticing jackpots, aimed at increasing overall player retention even further.
Conclusion
Kama Games stands as Europe's largest social mobile poker operator and a rapidly growing global independent player. With a passion for gaming and innovation, Kama Games has crafted an expansive portfolio of free-to-play casino games, attracting a daily player base of over 630,000. Their flagship title, Pokerist, achieved remarkable success, leading the grossing charts in numerous countries. The company's diverse offerings encompass poker, blackjack, slots, video poker, roulette, and more. New releases such as Joker Poker, Wheel Party, Arthur's Camelot, Golden Karma, and Double Bonus Poker demonstrate their commitment to innovation and engaging gameplay. Kama Games' strategic blend of creativity and player-centric features contributes to its strong position in the industry.