Jim O' The Mill Pub – The One-Night-A-Week Pub In Tipperary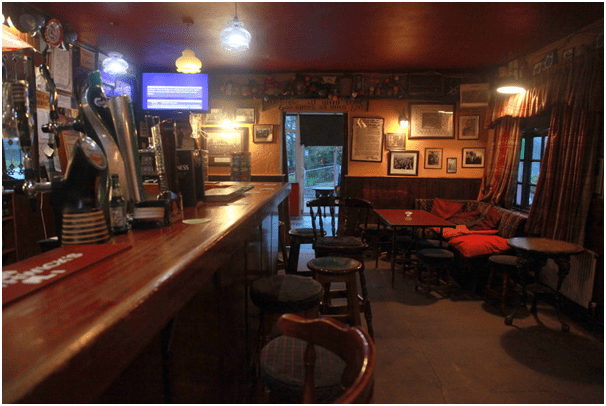 Jim O' the Mill – what's unique about this pub? Well Jim O' the Mill opens only on Thursday nights with a trad session from 9 pm, including fiddles, boxes, and bodhráns brought along by the locals. Run by Jim and Kae Ryan and their five daughters the Jim O' the Mill pub is built into a flag-stoned kitchen and a parlour. This home is a 200-year-old mill deep in the rolling hills of Upperchurch and just a short drive from Thurles.
Table of Contents
What Sean Laffey In Irish Music Magazine Has To Say?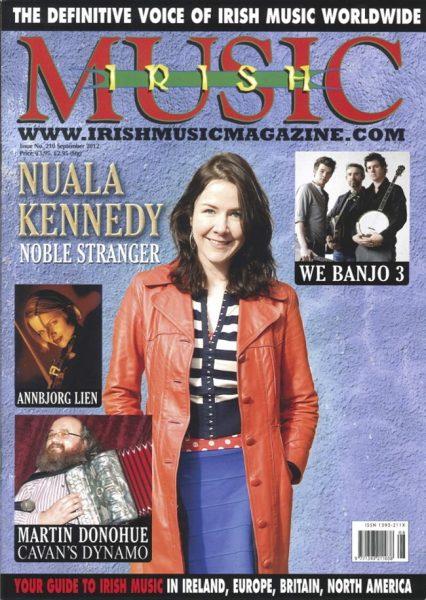 Sean Laffey in Irish Music Magazine described it as: "A corrugated Church kind of sets the tone for Jim O'The Mills. Homemade, improvised, agrarian, pragmatic. Finding the pub is easy if you know where it is.
"If you are new to the country you will need a local guide. Jim O'The Mills sits anonymously in plain clothes dressed as a small farmhouse, nestled in a dip in the road. Just ask for the metal bridge and you'll be in the right vicinity. There are no Guinness or Harp signs, no fancy sun umbrellas, and no cheerful boards proclaiming Ceol Agus Craic. You wouldn't suspect it of being a drinking house so blended is it into the rural community".
A Modest Beginning – Jim O' The Mill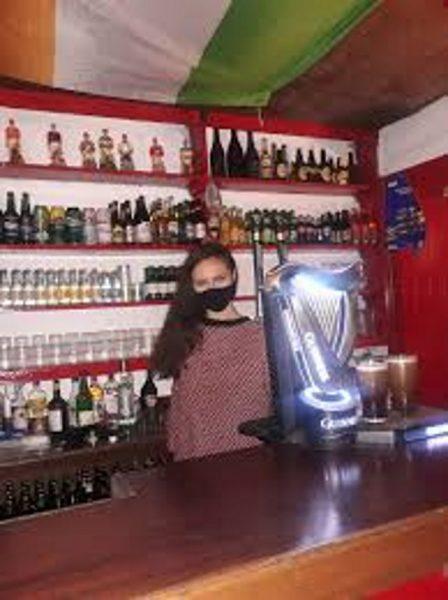 For 25-year-old Áine Ryan, helping to turn her home into a pub one night a week is a full-on family affair that has put Jim O' the Mill in Tipperary very firmly on the map. But the journey there any Thursday night and the music, culture and people that you meet within its walls will transport you back to a time when music, friendship and welcome were the measure of how well people lived. With only one beer on tap and two roaring fires, this is a place designed to celebrate Ireland, family and good neighbours.
How It All Started?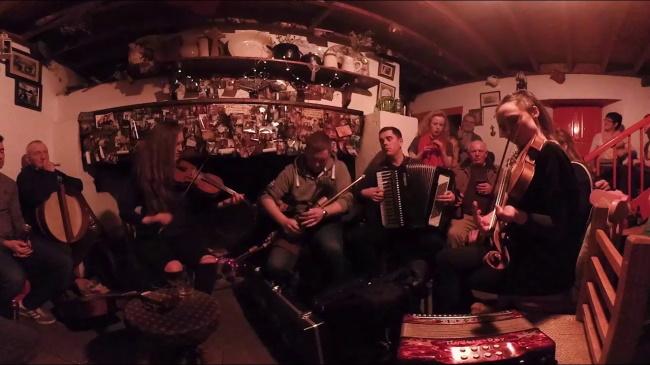 Áine's father Jim inherited the mill, and the farm it stands on, with a seven-day pub licence intact, but with a life on the land firmly established he wasn't driven to run a full-time pub. Instead, he decided to open one night a week, inviting friends and neighbours in to talk and play music – he is well known as an accomplished fiddler, singer and storyteller himself.
As his family grew over the years, so did the popularity of his one-night-per-week music sessions and eventually, his daughters joined him in welcoming friends new and old into his home. All adults now, his five daughters are united in their sense of place, the importance of protecting culture and tradition and are immensely proud of their parents' achievements. Musicians travel from all over the world to join them in song and tune, they say, and they never know from one Thursday to the next who will turn up.
Sometimes music sessions will spark up in each room and battle for dominance as the evening grows into a crescendo. The atmosphere is electric and the appreciation and silence suddenly afforded a singer is a very special experience.
You too can sing
Jim O' the Mill is a place worth travelling to and the Ryan family, as custodians of Irish music and culture, should be rightly proud of what they have created. Regulars here may fondly refer to you as "strangers" as they call for you to sing or play on your first visit but, if you do join in, you'll quickly feel at home in this uniquely Irish establishment at the beating heart of Ireland.
Wanna visit then land on Drombane, Co. Tipperary, Ireland and call them at +353 504 54400 to know the route if you are lost. Also, join them on their Facebook Page.
Conclusion
Jim O' the Mill stands as a distinctive gem in the heart of Ireland's music and culture. Owned by Jim and Kae Ryan, this quaint pub opens its doors only on Thursday nights, offering traditional music sessions that bring together locals and musicians from all over. Sean Laffey's portrayal in Irish Music Magazine captures its rustic charm, where corrugated church-like surroundings blend seamlessly into the rural landscape. Áine Ryan's family legacy has transformed their 200-year-old mill into a gathering place for music, stories, and camaraderie. This hidden treasure, nestled in Drombane, Co. Tipperary, invites travelers to experience authentic Irish warmth and melodies.