5 Bars Voted the Best Irish Pubs Around the World
The Irish Pubs Global Awards have named the best Irish bars around the world in 2017. To promote and support the Irish Pub concept globally and at a local level, the Irish Pubs Global has set standards to rate the Irish pubs as part of a global network to promote the Irish pubs.
In October 2017 the winners were announced at Round room mansion house Dublin. Though there are many winners and you can find the complete list here, but here find the best five bars that we at freeslotsireland have judged out of our own experience.
1. Slattery's Pub
Location:  62 Grand Canal Street Upper, Beggar's Bush, Dublin, Ireland
Phone :+353 1 668 5481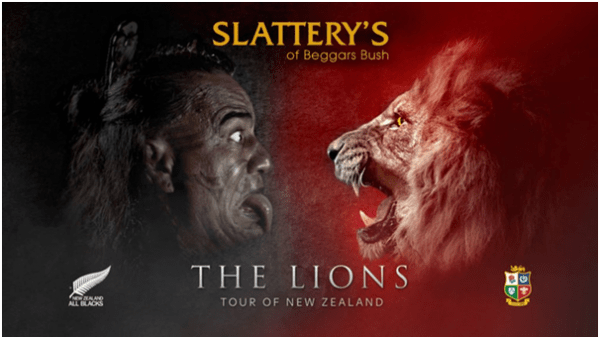 If you're looking for an Irish pub experience in its birthplace, the top spot in Ireland is Slattery's Pub in Dublin. The pub, located in the Beggar's Bush neighbourhood, is a popular venue for sports fans – partially due to its proximity to Aviva Stadium where international and national rugby and football matches are held. The bar tenders are friendly  and you find the warm atmosphere inside.
You can watch live sports, have the games on as plenty of TV's to watch. Mostly visited by locals and frequented by some of Ireland's music and movie legends a visit to Dublin isn't complete without a visit to Slatterys. They offer best of food, drinks and entertainment.
2. Scholars Lounge
Location:  Via del Plebiscito, 101b, 00186 Roma RM, Italy
Phone: +39 06 6920 2208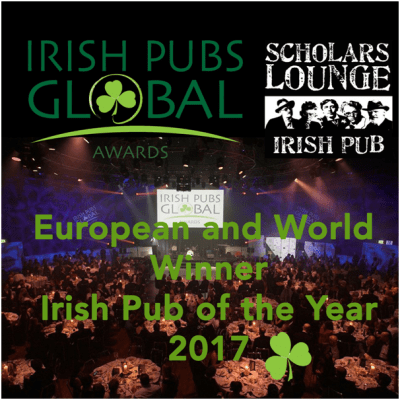 This year, the Irish Pub of the Year is Scholars Lounge in Rome, located near the city's famous Piazza Venezia. The pub is one of the biggest Irish bars in the city and features weekly music gigs that include Irish bands. They offer all variety of beers, from light and crispy pilsner to heavy and full bodied craft beers and 250 kinds of whiskey to taste. Awesome food including Irish meals is served here. Click to know the full menu.
3. Waxy O'Connors
Location: 14-16 Rupert St, London W1D 6DD, UK
Phone: +44 20 7287 0255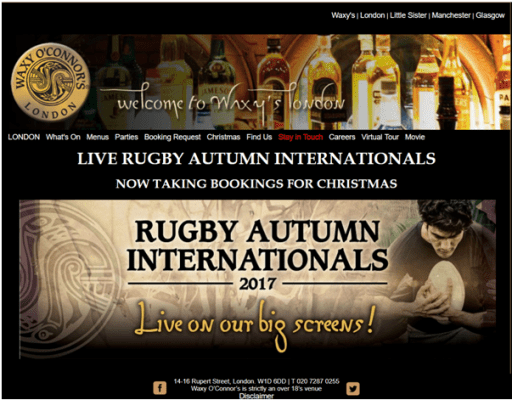 Waxy O'Connors in London,is  named the best in the UK as Irish bar. Waxy O'Connor's is a labyrinth of 4 unique bars over 6 levels, each with its own atmosphere and personality, so there's something for everyone at Waxy's. Named after the famous candle maker from Dublin, Waxy's has gained worldwide recognition for its warm hospitality, friendly staff, traditional homemade dishes and extensive range of beers, spirits and coffees. With live music four nights a week, including Irish trad sessions every Sunday night at 8:30 pm, you couldn't ask for a livelier atmosphere.
Waxy's has three large screens for showing all major sporting events including the GAA, Rugby and football.  Throughout the year Waxy's host celebrations for New Year, Australia Day, National Irish Coffee Day and Halloween.
4. Tir na nÓg
Location: Frederiksgade 40, 8000 Aarhus C, Denmark
Phone: +45 86 19 19 10
For whiskey lovers, Tir na nÓg in Aarhus, Denmark took home the global award for Best Irish Whiskey Experience. You will find one of the best Irish whiskey selections in the world with highly trained staff to fulfil your ultimate whiskey experience.
They also have a tap room  where you will have a truly authentic Irish experience in a cosy atmosphere. Here they boast 18 draught beers, stouts ales and ciders, with whiskies, rums, tequilas, cognacs and champagne available in-house. In total they offer over 35 different types of beers, stouts, ales and ciders plus over 160 (and still growing) different whiskies from Ireland, Scotland, Wales, Japan. The bar staff are from all over the English speaking world which includes Ireland (obviously), Scotland, England, Australia, New Zealand and the USA.
5. Porterhouse
Location: 16-18 Parliament St, Temple Bar, Dublin 2, D02 VR94, Ireland
Phone: +353 1 679 8847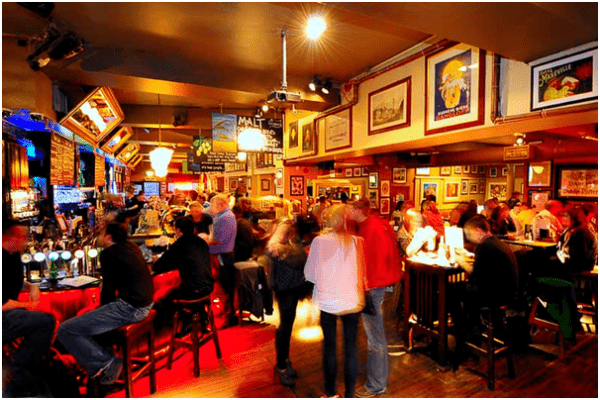 The Porterhouse in Temple Bar won the Best Craft Beer Experience in 2017. It was first opened in 1996 as Dublin's first pub brewery and soon they gained maximum publicity by naming a beer Weiserbuddy and probably the best lager in the world.  They produce best beers and offer  the largest selection in Ireland of world classic beers and on top of that a healthy dollop of great live music, 7 nights a week traditional music sessions at the weekends along with good food when you feel hungry. They have four bars in Dublin: Temple bar, Central, Dingle Whiskey bar and the Whitworth.
Click here to know their full fledged drink menu.
Conclusion: 
The Irish Pubs Global Awards have recognized outstanding Irish bars worldwide, promoting and maintaining the Irish Pub concept on a global scale. This year's winners, announced in Dublin, spotlight the best Irish bars in various categories. Notably, Slattery's Pub in Dublin, Scholars Lounge in Rome, Waxy O'Connors in London, Tir na nÓg in Aarhus, and Porterhouse in Dublin received accolades for their unique offerings. These winners exemplify the diverse and authentic Irish pub experience that spans countries, emphasizing the global appeal of Irish culture and hospitality. Whether it's a cozy ambiance, diverse whiskey selections, craft beer experiences, or sports viewing, these pubs capture the essence of Irish traditions.
Now enjoy this new year at these best and award winning bars.