Disney Life The Best Family And Friendly App Launched In Ireland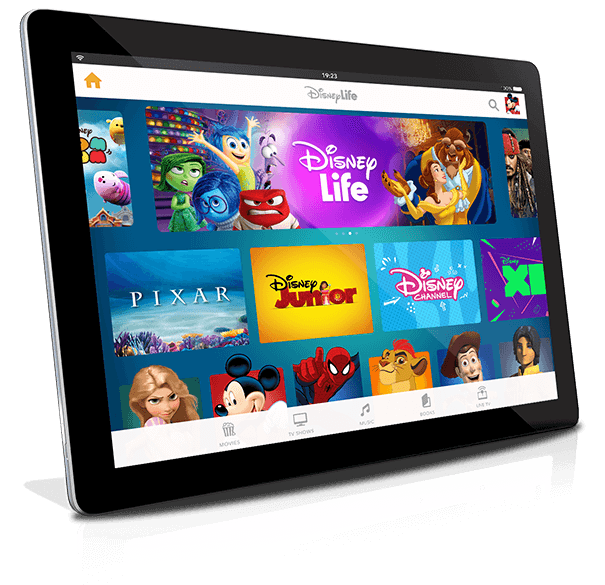 Disney launched its family-friendly app, DisneyLife, in Ireland last the end of the year and it's jam-packed with movies, music, TV, and books. With over 250 books, 400 movies, 5000 TV episodes, and 7000 songs DisneyLife has launched the ultimate app for Disney fans, and priced at €6.99, it's gearing up to rival streaming giants Netflix and Amazon in the family market.
Features Of The App: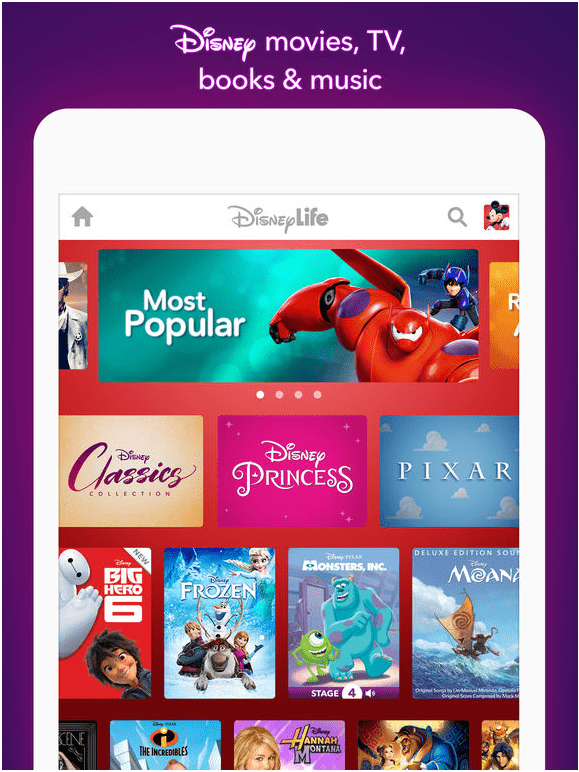 The app features content from Disney's 100 years of storytelling, from Snow White to the Pirates of the Caribbean films.  As well as movies and TV content (box sets and live channels Disney Channel, Disney XD, and Disney Junior) DisneyLife differs from its rivals by also offering a huge catalog of music and books.
Watch over 400+ classic and newer Disney movies.
Along with 4500+ Disney TV episodes from box sets, plus live TV from Disney Channel, Disney XD.
With Disney Junior download and take Disney favorites wherever you go
Read and Listen to stories from 250+ book collections and Sing along to 7000+ beloved Disney music tracks.
You can create up to 6 individual profiles on up to 10 compatible devices and watch up to 4 screens at the same time.
You can manage your kids' time with built-in parental controls.
Get a 10% discount at the Disney Store.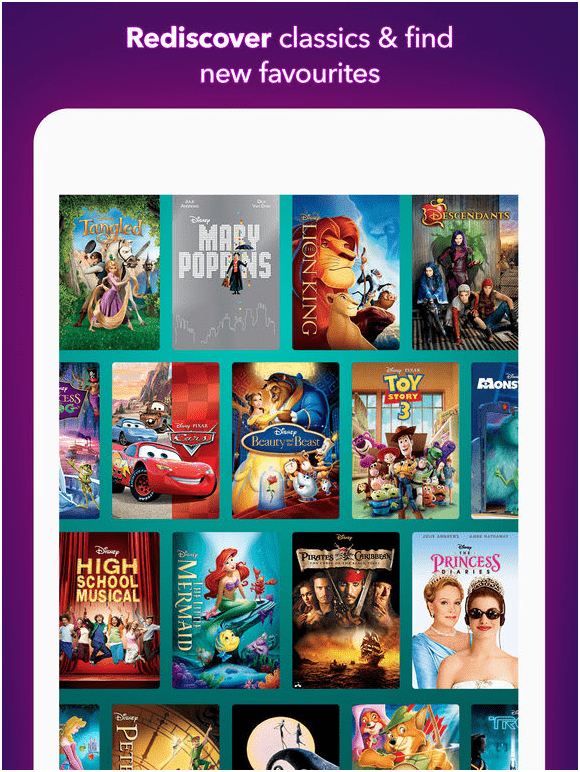 Some of the Disney movies that you can watch are Tangled, Beauty & The Beast, Lion King, The Little Mermaid, Brave, Aladdin, Toy Story, High School Musical, Descendants, and more.
With Box Sets & live TV, you can watch shows like Jessie, Sofia the First, Mickey & Friends, Doc McStuffins, Austin & Ally, Hannah Montana, Gravity Falls, Spider-Man, and more!
How to get the app?
The app is free at the iTunes store, Google Play, or Amazon for you to download but after a 7-day free trial, you need to pay for a subscription that is £4.99/€6.99 per month.
• You need to be 18 or over to register to create a Disney account or sign in using an existing one.
• Live streaming of Disney Junior, Disney Channel, and Disney XD via the app contains advertising
• The app offers the option to accept push notifications to let you know when they have exciting updates like new content, but you can turn them off at any time.
Also, streaming and downloads are only available within the UK and the Republic of Ireland. You can also download in the UK and the Republic of Ireland before traveling abroad if, via 3G/4G, data charges may apply.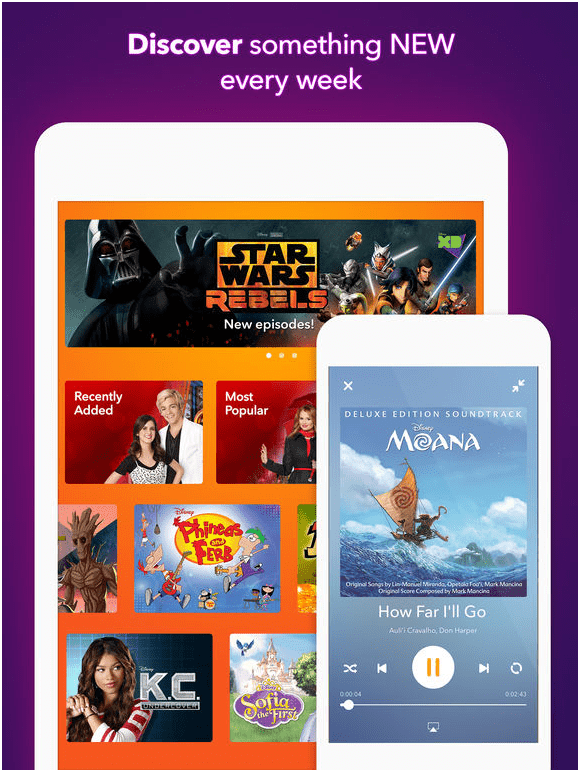 Also, note that not all content is available in HD and the quality of streamed movies and TV shows may vary by device and may be affected by a variety of factors, such as your location, broadband speed, and bandwidth available. Downloaded content is not available in HD.
Payment will be charged to your iTunes Account when you confirm your purchase. Your DisneyLife subscription automatically renews unless auto-renew is turned off at least 24 hours before the end of your current period. Your iTunes Account will be charged £4.99/€6.99 per month for renewal within 24 hours prior to the end of the current period. You can manage your subscriptions and turn off auto-renewal by going to your iTunes Account Settings any time after purchase. No refunds or credits are given for any unused periods.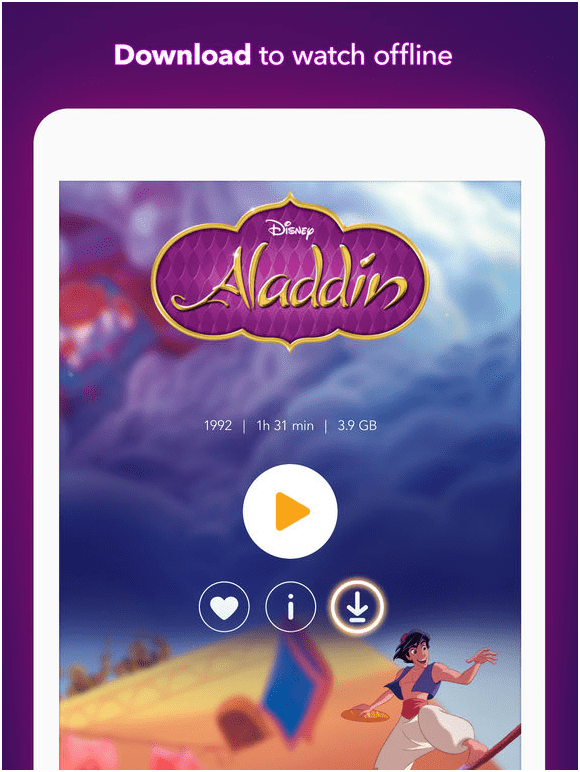 Speaking about the launch Chiara Cipriani, general manager, DisneyLife EMEA, said: "We have opened the gates to the Castle and created this service with families and fans in mind, allowing them to explore Disney all in one place.
"Building on our UK launch at the end of 2015, we are delighted that DisneyLife Ireland is making Disney entertainment available to Irish fans in new ways."  Now users can personalize their account with their favorite Disney characters and have access to special extras like Disney and Disney Pixar Shorts, deleted scenes, and behind-the-scenes featurettes. Movies, books, and kids' TV series are available in up to five languages: English, French, German, Italian, and Spanish.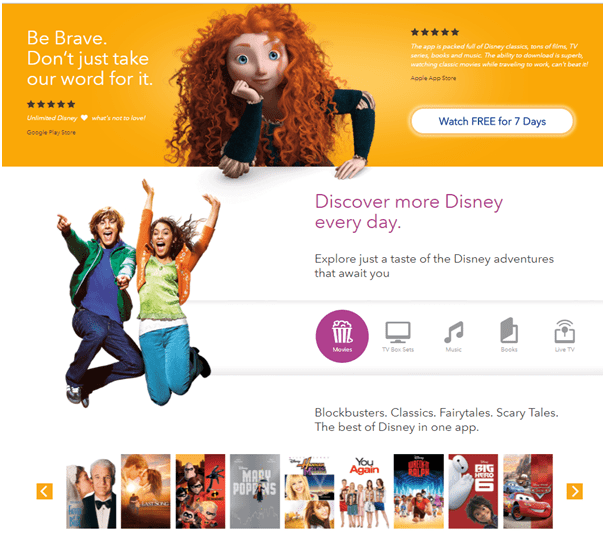 Ireland is only the second country – after the UK – in which DisneyLife has launched. Interestingly it has become available soon after Disney announced that it is pulling all its content from Netflix, once its contract expires next year.
Disney plans to launch a similar app in the US in 2019, and while the Irish version doesn't currently carry any Marvel or Star Wars content, the US version will.  Speaking recently CEO Bob Iger said: "We've now decided we will put the Marvel and Star Wars movies on this app as well."  Hopefully, this will pave the way for more adult content on this side of the world. But for now, there is more than enough to keep you entertained.
The DisneyLife subscription service is provided by The Walt Disney Company Limited, (Registered in England & Wales Company Number 530051) with its registered office at 3 Queen Caroline Street, London, W6 9PE, United Kingdom.
Conclusion: 
DisneyLife, launched in Ireland, is a comprehensive family-friendly app aiming to challenge streaming giants like Netflix and Amazon. For €6.99 per month, subscribers gain access to a vast collection of content, including 400 movies, 5000 TV episodes, 7000 songs, and 250 books. Unlike competitors, DisneyLife uniquely offers movies, TV shows, music, and books, making it a versatile choice for families. The app's launch in Ireland follows its UK introduction, and it enables personalization with favorite Disney characters. Disney's plan to launch a similar app in the US in 2019 further emphasizes its bid to reshape the entertainment landscape.