The 11 Best Irish Beers You Can Try At Ireland Pubs And Bars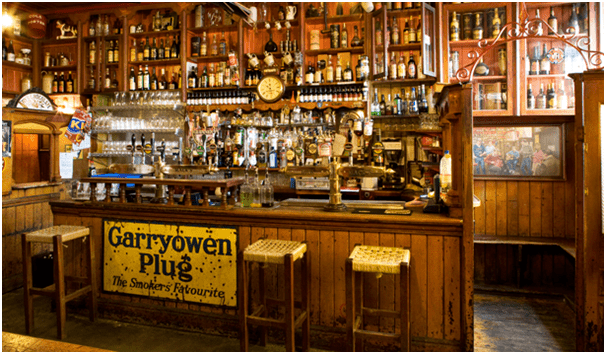 You can find Irish beers in probably every other Irish general store. There is no dearth of wonderful pubs in Ireland. In fact, in the latest news Wetherspoons is all set to open new pubs in Dublin. These two new pubs in Ireland are Tullow Gate in Carlow and The Silver Penny on Abbey Street in Dublin and both are expected to be in business by mid-May 2019.
Table of Contents
The Silver Penny will have two bars, with the main bar on the ground floor serving a large two-storey space surrounded by a first-floor gallery and an impressive roof light. As well as the pubs a new 89-bedroom hotel and bar are set to open in January 2020 in Dublin. The three new pubs will bring the number of Wetherspoon outlets in Ireland to eight, with more on the cards.
What About The Irish Beers?
Ireland is known worldwide for its most famous drink: Guinness. Brewing in Ireland has a long history. Production currently stands at over 8 million hectolitres, and approximately half the alcohol consumed is beer. Lager accounts for 60% of the beer sold, stout 34% and ale 6%.
A number of beers claim an Irish provenance or are commissioned by Irish companies, but are produced outside Ireland. In the past, these have included Árainn Mhór beers and Time Lager. Today, the Strangford Lough Brewing Company produces a concentrated wort which they export to the UK and US where contract breweries turn it into the finished beer. Many breweries outside Ireland produce Irish-themed beers that are not commonly available in Ireland, such as Killian's Irish Red and Wexford Cream Ale.
Yet, there are a lot of other delicious beers that are worth trying when you are in Ireland provided you are 18 years or older. Here are some of the prime Irish beers you can enjoy in Ireland pubs or bars.
1. Guinness Beer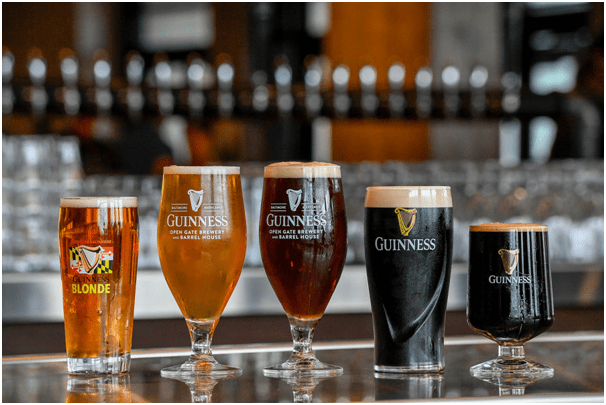 You can have Guinness Draught, Extra Stout, and Foreign Extra Stout. With deep, dark and satisfying flavours and distinctly smooth aromas, the three varieties of Guinness brews are undoubtedly among the most popular Irish beers.
2. Harp Lager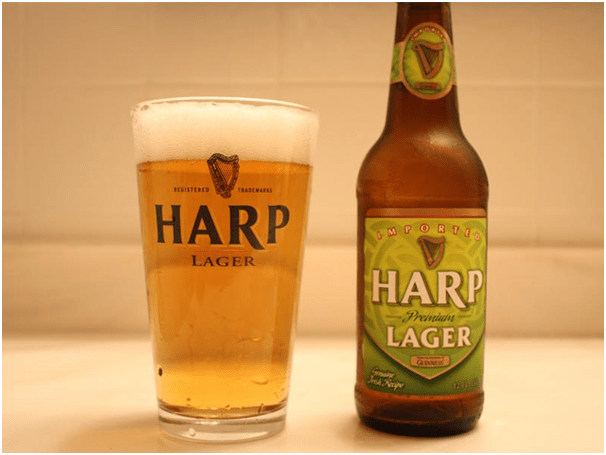 Harp Lager was created in 1960 by Guinness in its Great Northern Brewery, Dundalk. Light in colour and refreshing in flavour, this highly-favoured European-style lager is unlike the rest as it boasts a smooth and sharp finish.
3. Smithwick's Irish Ale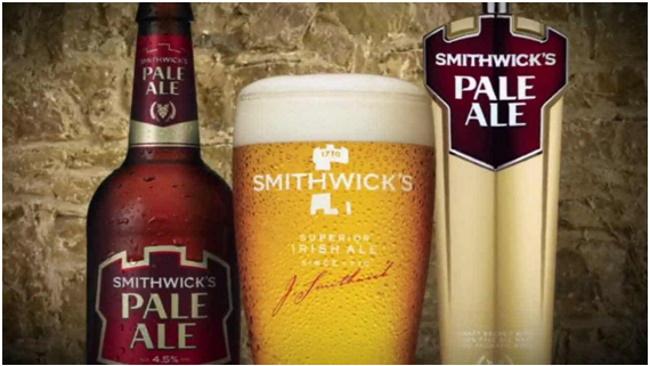 Often referred to as "Smitticks", Smithwick's captures a unique flavour that combines its hops with sweet aromatic fruits and deep malt, coffee and roasted barley notes.
4. O Hara's Irish Wheat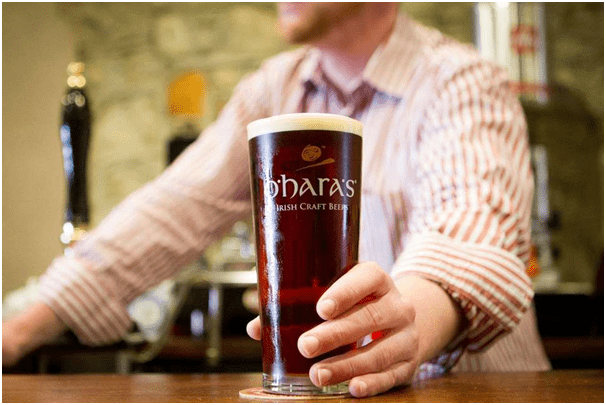 Joining fruits such as bananas, peaches and plums with traditional hops, this golden wheat ale is smooth and thirst-quenching. Although not the common Irish stout, this tasty brew is perfect for those who prefer a lighter, easy-drinking option.
5. Porterhouse's Oyster Stout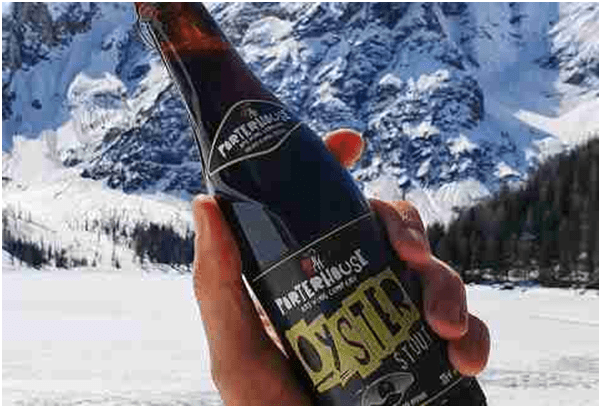 If you were to ask anyone from Ireland to name the first craft brewery in their country that comes to mind, there's a very good chance their answer will be Porterhouse. Despite the fact that they're a small brand operating pubs around Dublin and exporting beer to the US. Porterhouse's Oyster Stout is a Dublin favourite dark and aromatic beer with interesting blends of flavourful grains, hops and fresh oysters.
6. Yardsman Lager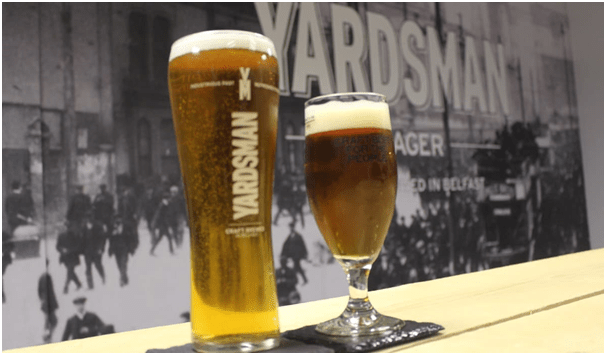 Hercules became the first brewery to open in Belfast 160 years back in 2014. Its three flagship Yardsman brews are among the best you'll find in the city.
7. Lough Gill Round the Clock Stout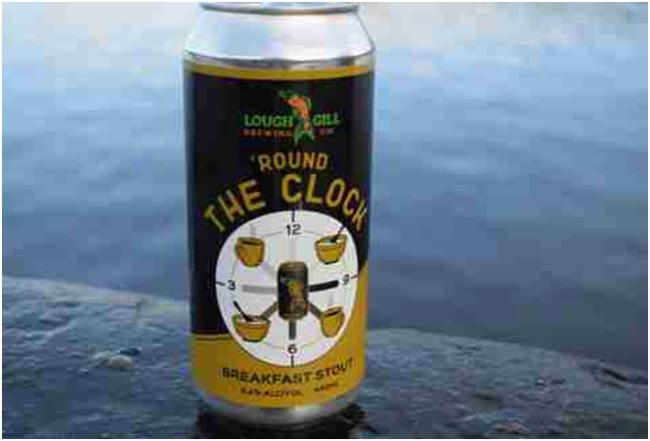 Lough Gill, Round the Clock, is a well-balanced "breakfast stout" made with Irish oats sourced from Flavahan's. The rich flavours of freshly brewed coffee are upfront and centre over the medium-full body whose creamy texture never comes close to overwhelming the palate.
8. White Hag Meabh Rua Irish Bog Ale
After opening their doors in 2013 as the first brewery in Sligo in 50 years, the brewers at White Hag wasted no time in developing a diverse stable of beers that are as steeped in history as it is forward-looking in their inventiveness. The Meabh Rua has slightly smoked malts that sets the tone, creating a Scotch-like peatiness with a touch of toffee over a medium-full body and a solid malt backbone.
9. Boundary Brewing Cooperative Légalité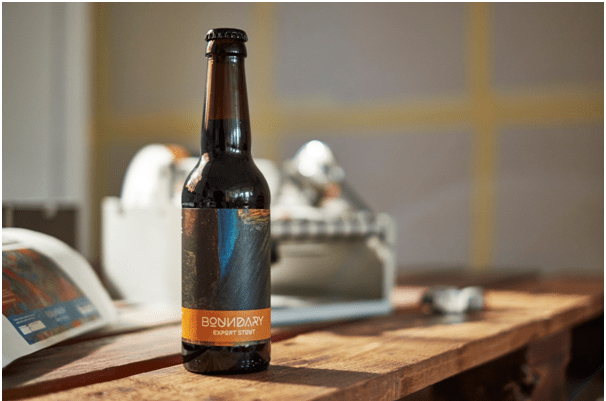 Since establishing itself in 2014, Boundary Brewing Cooperative has operated through the financial support of its members. While they're not the first brewery to use the model and this alone isn't enough to make them stand out, the quality of their beers surely is. Their beers like their Légalité (known as d'Etre back across the pond), a delicious Saison brewed with blackberries, are now available for your enjoyment.
10. Galway Bay Brewing Of Foam and Fury DIPA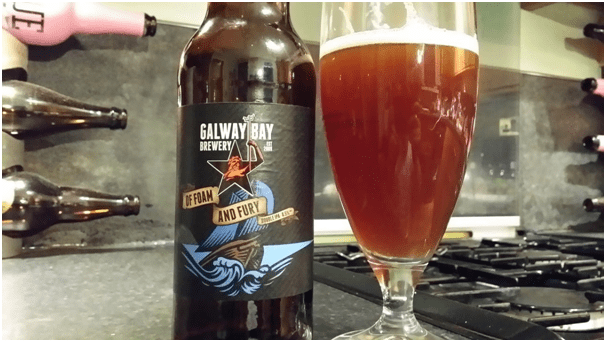 Galway Bay Brewing Of Foam and Fury stands as one of their most reliably popular beers, with as resinous and tropical an aroma and flavour profile. This beer manages to carry the heft of its 8.5% ABV along with a balanced bitter finish that makes it deceptively drinkable.
11. Longueville House O'Callaghan's Irish Cider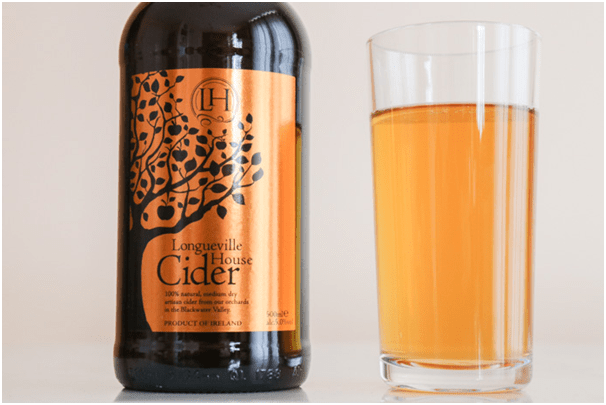 Cider has been made in Ireland since before the Middle Ages, coming into common production in the 17th and 18th centuries. Both World Wars and Ireland's own civil war took a toll on the industry and larger producers may have dominated the market since the resurgence of well-made craft versions has been popping up across the country. O'Callaghan's is produced by the Longueville House estate and serves as a perfect starting point for anyone looking to discover (or rediscover) Irish cider. It's a beer made with Michelin and Dabinett apples and fermented for two to six months to produce a refreshingly dry, clean beverage that tastes the way it was always meant to.
Besides these, there are various other Irish beers you can enjoy like the Kilkenny Irish Cream Ale and various others.
Conclusion
Ireland's vibrant beer culture is deeply rooted in its history, with a wide range of options for beer enthusiasts to explore. From the iconic Guinness to lesser-known gems like White Hag Meabh Rua Irish Bog Ale, the Irish beer scene offers a diverse palette of flavors and styles. Each beer tells a unique story, blending traditional craftsmanship with modern innovation. Whether you're sipping on a creamy stout, a refreshing lager, or a unique ale, the Irish beers reflect the country's rich brewing heritage. So, raise a glass to Ireland's beer legacy and the delightful experiences it brings to both locals and visitors alike.