Kings of Cash Slot Game Review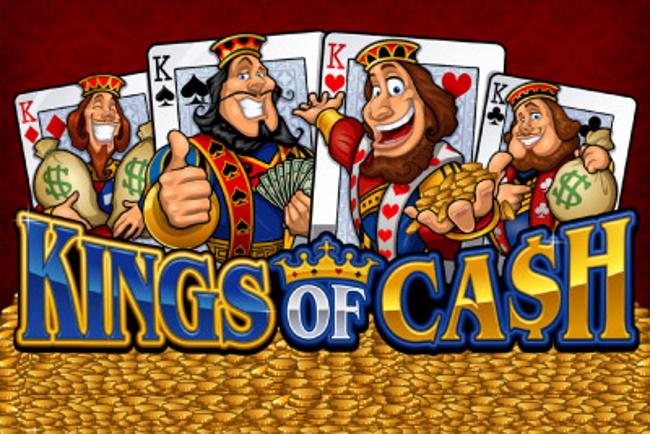 This game is a snappily-titled slot game from inventive casino software specialist Microgaming. Created around the theme of four suited kings in a standard pack of cards, the game promises a royal jackpot to fit for a member of the Windsor family tree.
To sit on the throne, you'll have to have luck on your side – but you'll also require persistence and a positive attitude. The 5-reel video slot includes up to 15 paylines, wild and scatter symbols, as well as a couple of bonus features.
The betting range, meanwhile, should suit paupers as well as princes: it starts at just 0.01, rising to a maximum of 75 coins, allowing you to bag up to 25,000 coins in the base game and 50,000 coins during the free spins bonus. What's more, there are 75,000 up for grabs in the additional bonus round. All in all, then, there's a ton of loot to be extracted from this regal online pokie.
Table of Contents
Pros and Cons:
Pros
Majestic theme with captivating symbols and visuals.
Lucrative bonus features, including wild symbols and a thrilling Free Spins round.
Engaging gameplay with 5 reels and 15 paylines.
High-quality graphics and immersive sound effects.
Cons:
Medium volatility, meaning wins may not be as frequent.
Limited innovation compared to more modern slot games.
Kings will dream
As you'd expect from a game called Kings of Cash, the symbols represent scenes of royal wealth and opulence. The main monarchal players in the game are the respective kings of hearts, spades, clubs and diamonds. Further symbols include moneybags, overflowing treasure chests, gilded thrones and magnificent crowns.
Great graphics and soundtrack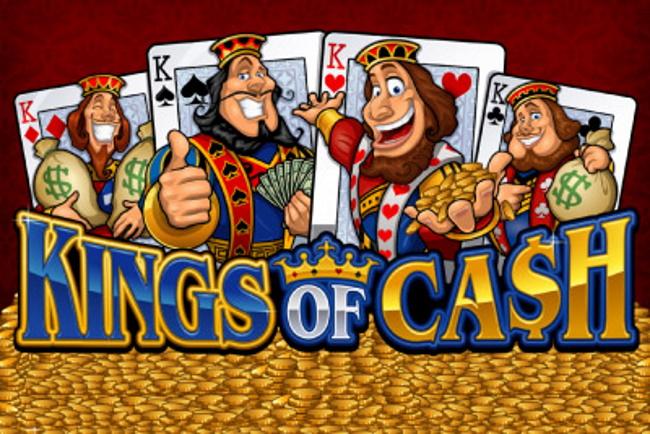 As you play, you'll get to enjoy an exalted soundtrack of trumpets and drums, the traditional fanfare accompanying a procession of royal members. It's almost enough to make you break into a spirited rendition of God Save The Queen.
You can take a look at the game's pay table before getting started. You can access it from the bottom left-hand corner of the main gaming screen. All wins pay left to right except scatters, which pay anywhere. The various symbols serve to multiply your line wins by the number of coins you've chosen to wager per line.
Features of Kings of Cash Slot Game:
Royal Symbols: Kings, crowns, treasures, and royal crests enhance the regal theme.
Wild Symbol: Kings of Cash logo substitutes for other symbols to form winning combinations.
Scatter Symbol: Dollar sign triggers the Kings of Cash Bonus for instant cash prizes.
Free Spins: Land crown scatters for up to 25 free spins with doubled wins.
Kings of Cash Bonus: Match kings to win cash prizes in the card-picking game.
Gamble Feature: Gamble winnings by predicting card color or suit for higher rewards.
Auto Play: Set spins to play automatically for added convenience.
Paytables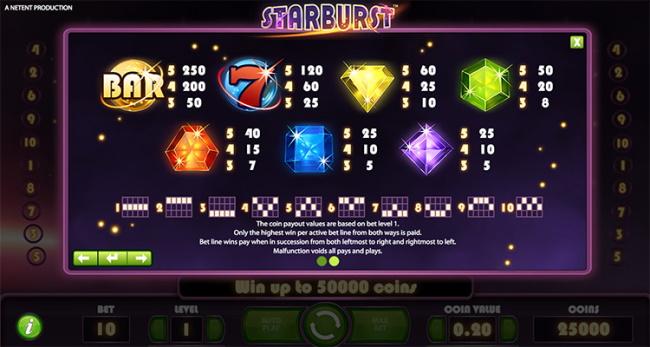 Of course, not all kings are born equal: so it is that the king of clubs pays just 600 for three matching symbols, while the king of spades pays 3,600. The king of diamonds pays 900 and the king of hearts – will offer a jolly figure with a bristling beard but no moustache – pays 1,500. The highest-paying symbol is the Kings of Cash logo, which pays 5,000 for five matching symbols.
Every game's icons become animated when used to form a winning combination, which is certainly a nice touch.
Crowns and Dollars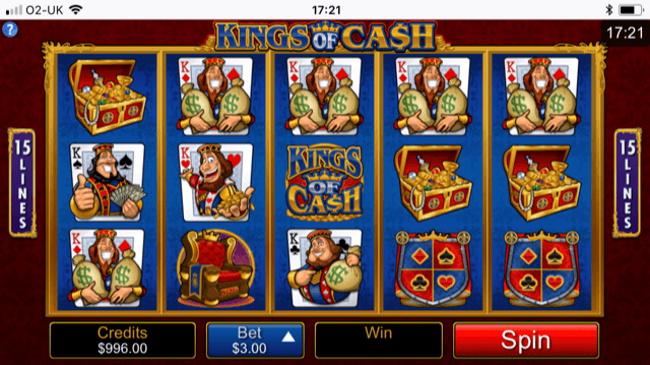 In the Kings of Cash slot game, the game's logo acts as wild. It can substitute all symbols except the scatter to form winning combinations.
Two scatter symbols are also in play, in the form of crown and dollar signs (surely Microgaming is aware that the US is a republic!). Three or more dollar logos triggers a free spins bonus round, while three or more crown emblems activate the immersive Kings of Cash bonus round.
Free spin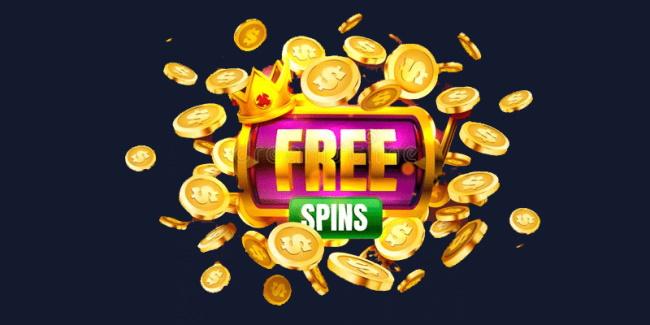 The earlier occurrence sees you win 10, 15 or 25 free spins of the game, with a multiplier of 5x and 10x added if you land four or five. In free spins, the pay-outs are already doubled, so you can come into a serious windfall if you hit four or five-dollar scatters. This feature can also be re-triggered.
Bonus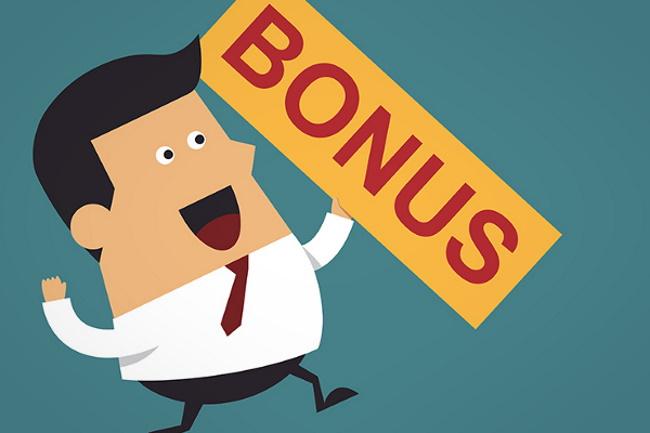 The second bonus feature, when unlocked, yields plenty of fun. After hitting three or more crowns, you'll be taken through to a screen where you'll be shown a dozen cards laid out in a 4×3 grid. Each of the four reputed monarchs is represented by three cards and each has a different value attached. All you need to do is flip the cards over one at a time; match three kings of the same suit and you'll receive a payout.
To gamble or not?

Microgaming doesn't offer a gamble feature in all of its games, but when it does, it adds a layer of temptation. Simply speculate the colour of a card drawn randomly from the deck and you can double your money. Get the guess wrong and you lose the loot you've already accumulated.
Whether you consider this function a good or bad thing, the fact that it's there at least gives you the option to play. Oh, and you can also quadruple your money by guessing the correct suit. But you'd have to be crazy to risk your hard-earned dough on a 1/4 guess.
Royal Symbols and Theme
The symbols in Kings of Cash Slot Game exude regal elegance, featuring kings, crowns, treasures, and royal crests. Each symbol is intricately designed to reflect the opulence and grandeur associated with royalty. The kings represent different suits of a deck of cards, adding a touch of familiarity to the gameplay. These symbols not only enhance the visual appeal but also transport players into a world of majestic splendor.
The royal symbols play a vital role in creating an immersive regal atmosphere in the game. The majestic kings, gleaming crowns, and sparkling treasures evoke a sense of wealth and luxury. The royal crests add an air of authority and prestige. Combined, these symbols contribute to the overall ambiance of the game, making players feel like they are partaking in a royal affair fit for kings and queens.
Wild Symbol
The Kings of Cash logo serves as the wild symbol in the game, symbolizing the power and dominance of royalty. It has the ability to substitute for other symbols on the reels, except for scatters, to create winning combinations. By stepping in for missing symbols, the wild symbol significantly increases the chances of landing winning combinations and boosts the potential for bigger payouts.
The presence of the Kings of Cash logo as the wild symbol adds an element of excitement and anticipation to the gameplay. When it appears on the reels, players can expect their winning potential to soar as the wild symbol works its magic. Its ability to complete winning combinations by filling in missing symbols brings an exhilarating sense of possibility to each spin, making players feel like true royalty in their pursuit of wealth and rewards.
All rise for the king
Kings of Cash slot game is a highly entertaining slot game that's both fun to play and easy to get to grip with. With re-activable free spins, amusing sound effects, big jackpots, a high RTP and well-drawn symbols, this is certainly one to watch out for.
Conclusion
Kings of Cash Slot Game is a captivating and regal slot game that offers a delightful gaming experience. With its royal symbols, including kings, crowns, treasures, and royal crests, the game immerses players in a world of opulence and grandeur. The Kings of Cash logo acts as the wild symbol, increasing the chances of winning combinations. The game also features free spins with doubled wins and a thrilling bonus round where players can match kings for cash prizes. With impressive graphics, engaging sound effects, and the potential for big jackpots, Kings of Cash is a must-play slot game fit for kings and queens.